See what Geomagic Capture can
do for you.
Bring Physical Objects Directly into CAD
Geomagic Capture
Bring physical objects directly into CAD, supercharge your product development process, and automate precise 3D inspection with Geomagic Capture – the powerful, integrated, industrial-grade 3D scanner and software system.
The Capture scanners from 3D Systems deliver accurate and fast blue light 3D scanning technology in a portable, lightweight unit that can be hand-held, static and easily combined into a multi-scanner configuration. With the optional ProPack, you can seamlessly add the turntable functions and transport your scanner safely in a high-quality case. The Capture comes in two models, the Capture and Capture Mini, which are integrated with Geomagic reverse engineering software and 3D inspection software for rapid and highly accurate scan-to-3D processes.
Scan-based Design
Reverse engineer with style. Geomagic Capture scanners work flawlessly with SOLIDWORKS® via a software plugins and connects via Geomagic Design X to Siemens® NX™, Solid Edge®, Creo®, Pro/ENGINEER® and Autodesk Inventor®. With the power to take scan data directly into CAD, you can design highly complex parts faster via one seamless workflow.
Inspection
Geomagic Capture for Control is a powerful metrology solution that sits on your desktop, so you can check part quality quickly and fix problems fast. Get the precision and detail of blue light LED scanning, coupled with easy-to-use inspection software.
Geomagic Scanners
The ultra-compact Geomagic Capture scanners capture precise data using state-of-the-art blue LED technology. The amazing devices capture almost one million points in 0.3 seconds to create detailed models of physical objects, accurate to 0.034-0.118 mm.
Combine History-based CAD with 3D Scan Data Processing
Geomagic Design X
Geomagic Design X (formerly Rapidform XOR) is the only reverse engineering software that combines history-based CAD with 3D scan data processing so you can create feature-based, editable solid models compatible with your existing CAD software.
Generates history-based CAD models with feature trees.

Convert to your preferred file format, including SolidWorks,




Creo, NX, Inventor, AutoCAD, CATIA and others.

Point cloud, mesh, surface and solid modeling all in one application.

Complements your CAD software by creating native models with feature trees – the most popular type of design models.

Named "the only viable choice" for parametric reverse engineering in an independent study.
Scan It. Mesh It. Surface It. In Minutes.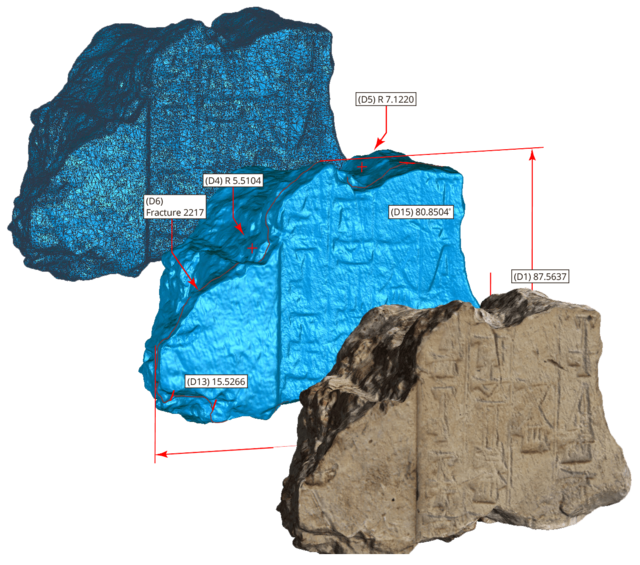 Geomagic Wrap
From expanded file format support to manipulating texture maps to bring your printed parts to life, the 3D scan data toolbox of Geomagic Wrap has never been more powerful! Geomagic Wrap delivers the most easy-to-use, affordable, fast, accurate path from point clouds to 3D polygonal and surface models that can be used instantly in downstream engineering, manufacturing, engineering, art, industrial design and more. As part of your 3D digital thread, Geomagic Wrap provides the digital bridge to allow you to create perfect data to use directly in 3D printing, milling, archiving and multiple other 3D uses.
Measure. Understand. Communicate.
Geomagic Control X
Geomagic Control X is a comprehensive metrology software platform that delivers the industry's most powerful tools within straightforward workflows. With Geomagic Control X quality managers are enabled with revolutionary ease-of-use, intuitive, comprehensive controls and traceable, repeatable workflows for the quality measurement process. Its fast, precise, information-rich reporting and analysis enable significant productivity and quality gains in any manufacturing workflow.
Contact Us Today
Contact us today to learn more about how Geomagic Capture can help your shop save time and money.