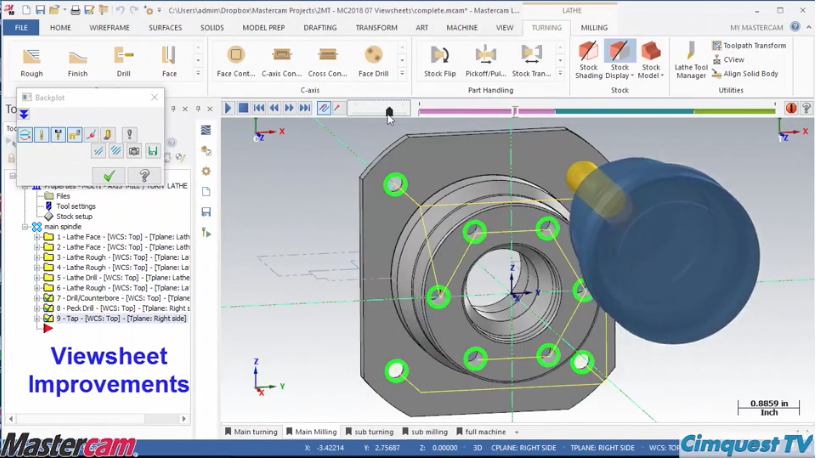 There are several improvements to Viewsheets in Mastercam 2018. In previous versions, the Viewsheet tools could at times be hard to set up, but now in Mastercam 2018 the new Quick Add button makes them easy to create and the bookmark tools on the view ribbon help save changes quickly.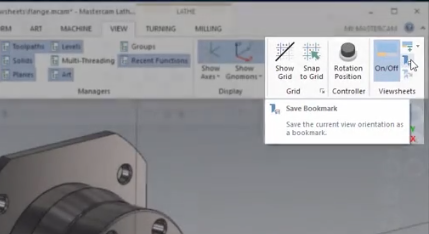 Look in the configuration file to see all the settings that Viewsheets can capture.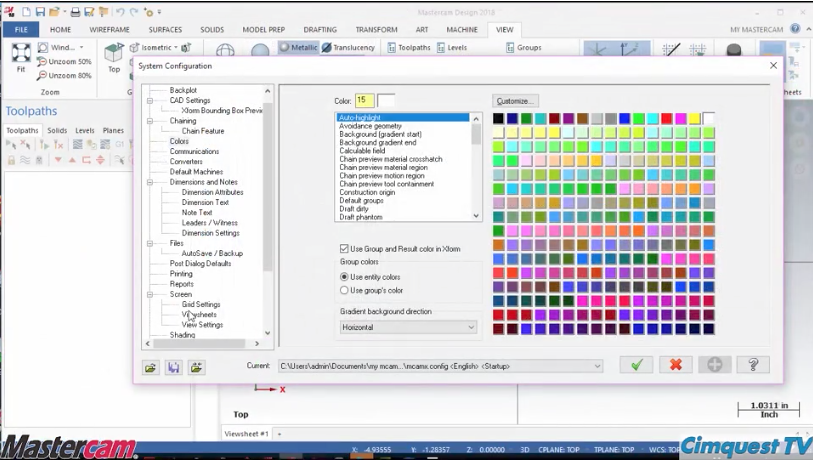 Viewsheets can be extremely helpful if you do multi-plane milling or multi-spindle turning, since they will capture the current states of all the parameters below for instant recall.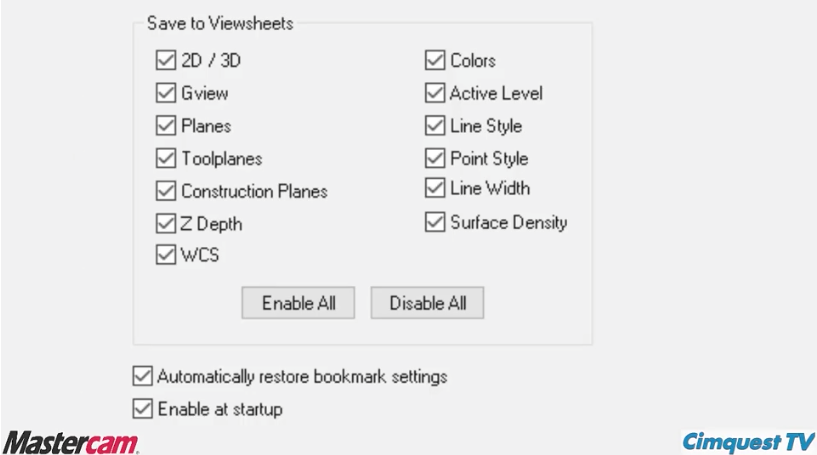 If you want to setup some Viewsheets, simply click this Add button to create a new Viewsheet.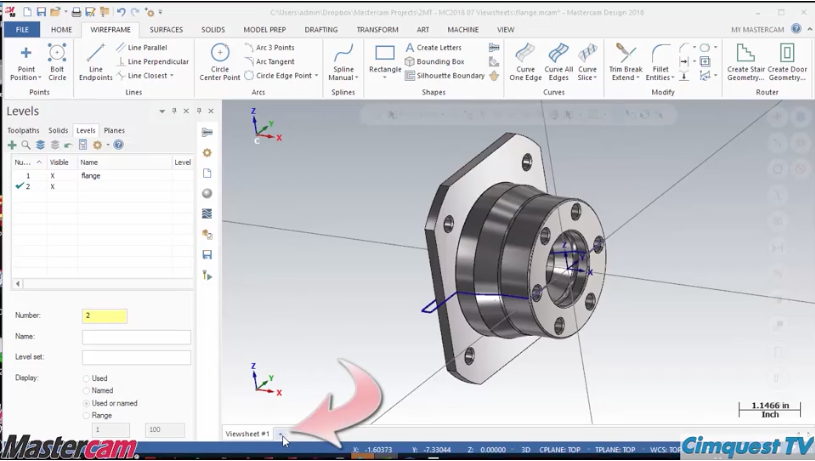 For each instance, you can set the Graphics View, C and T planes, Visible Levels, and Entity Attributes that you want to be active when you recall the Viewsheets. Then, click the bookmark button show below on the view ribbon in the Viewsheets section to save the attributes.
Note the new bookmark symbol that appears on the bottom of the screen.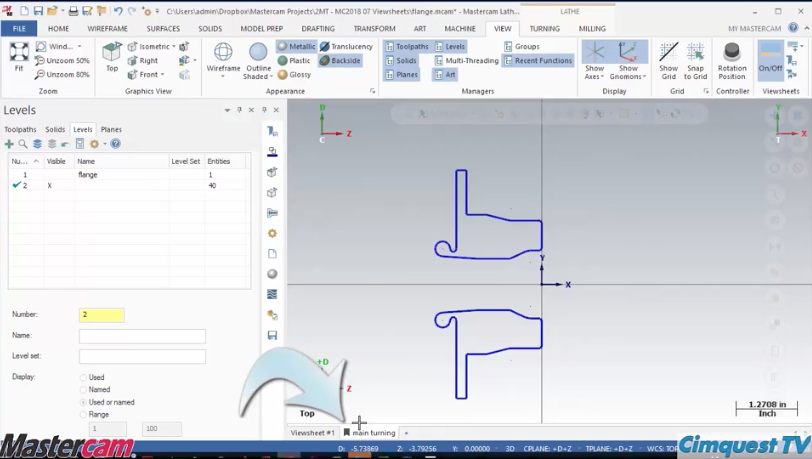 Finally, if you step through the Viewsheets in each file, you will see how they instantly make all the necessary changes. If you want to alter one, simply make the changes and re-bookmark the sheet. It's that easy.
As you can see, Viewsheets can save a lot of time redundantly switching between settings while you program.
Please be sure to sign up for our 2 Minute Tuesday video series to receive tips and tricks like this one in video form every week. More info at the button below.