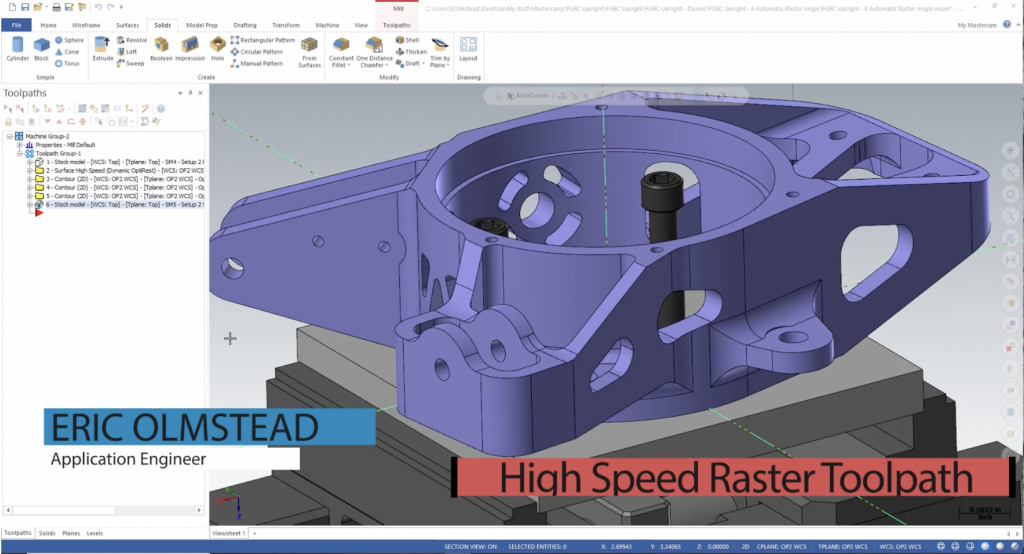 Let's explore some different methods to control tool motion in the Mastercam High Speed Raster Toolpaths. In this example, we are going to use the Mastercam High Speed Raster toolpath to finish the top face of the angle and radius on the part shown below.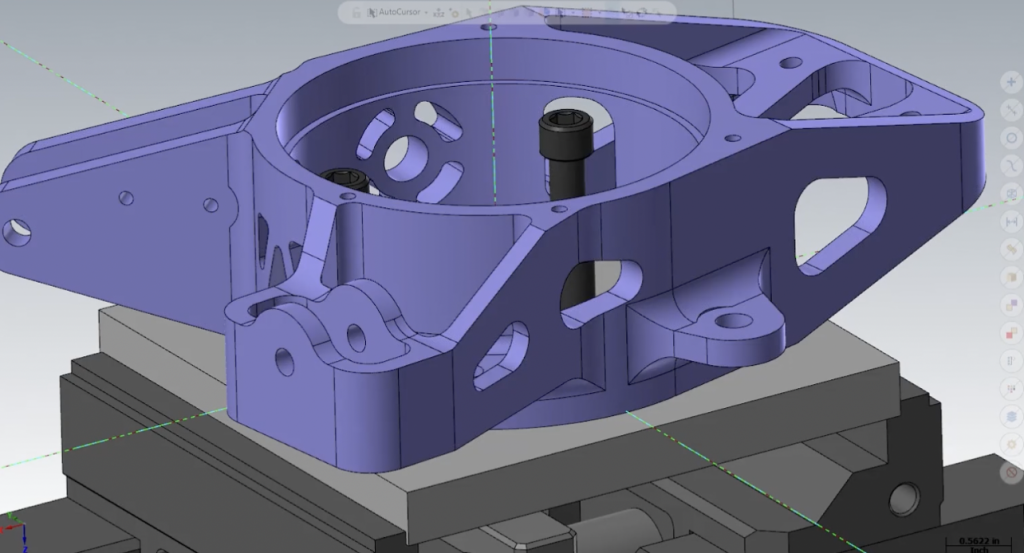 Looking at the stock model you will notice that the part is roughed out and ready to be finished.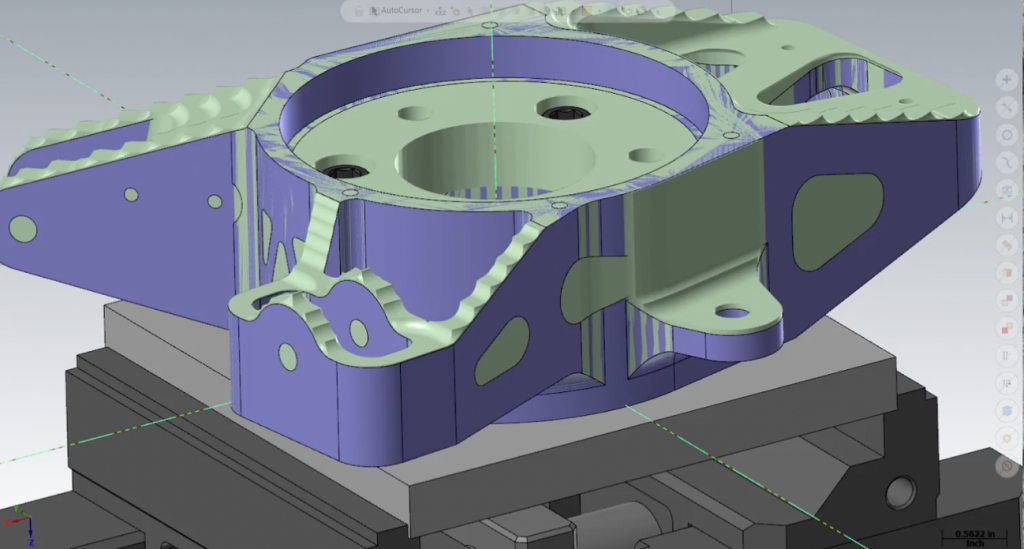 We will start by launching the Raster toolpath from the 3D toolpath gallery.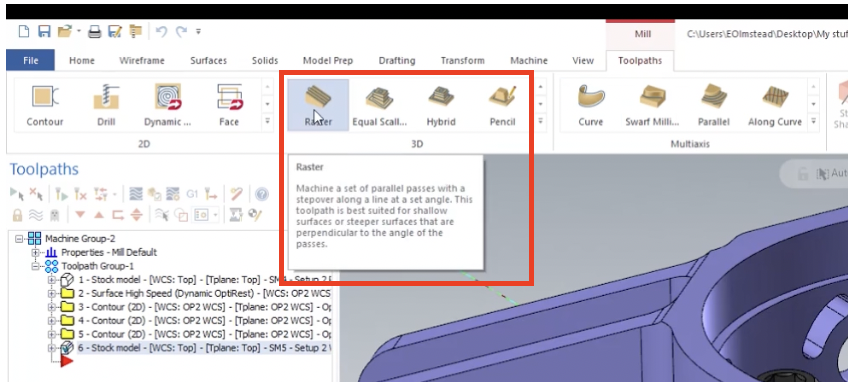 Reset the stock values and select the machining surfaces, holding the Shift key down to select all the tangent faces.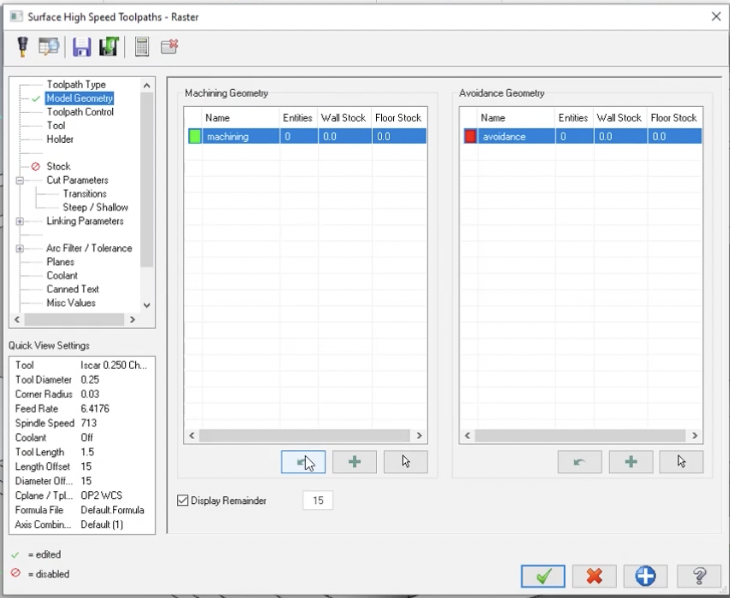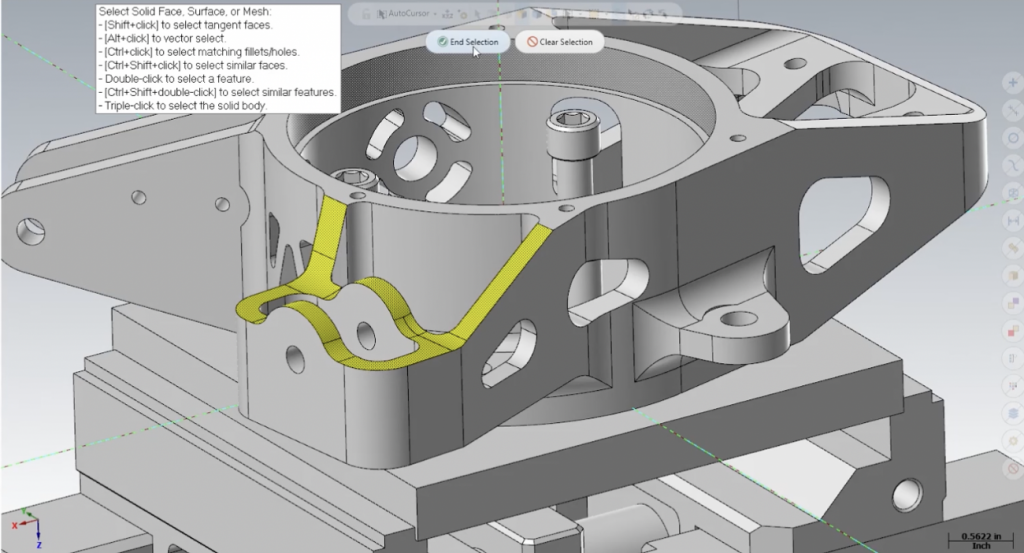 Now we can select the tool, set the stepover, and set some normal leads for the linking moves.
After the toolpath generated, we found a few issues with the cut motion.
The first issue was the tool gouging the top surface. To resolve this, we opened up the parameters and added the top surface as an avoidance area. After regenerating, the tool no longer gouged the part.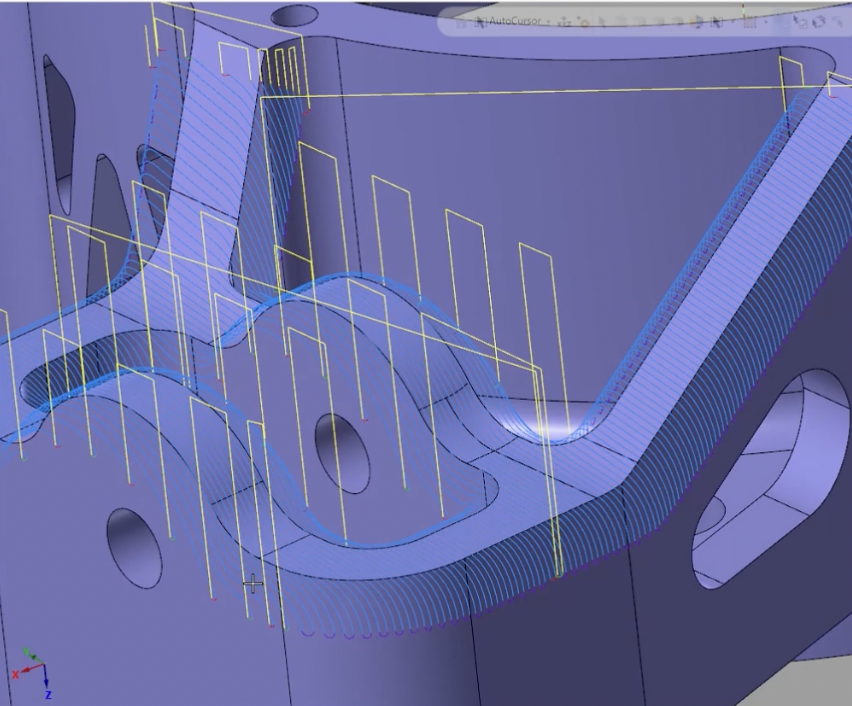 The next issue we found was the tool wrapping too far over the edge of the part. To solve this, we went back into the parameters and changed the steep/shallow angle limits.
We set the high limit to 56 degrees to limit the toolpath from creating a cut steeper than that value and after regenerating the tool wraps the edge just enough to create a clean edge.
Next, we can optimize the machining angle of the cut to ensure the tool is in contact with the part as long as possible and with the least amount of reversals in motion. In theory, this should give us the quickest cycle time. To do this, turn on the automatic switch under machining angle and Mastercam will find that solution automatically.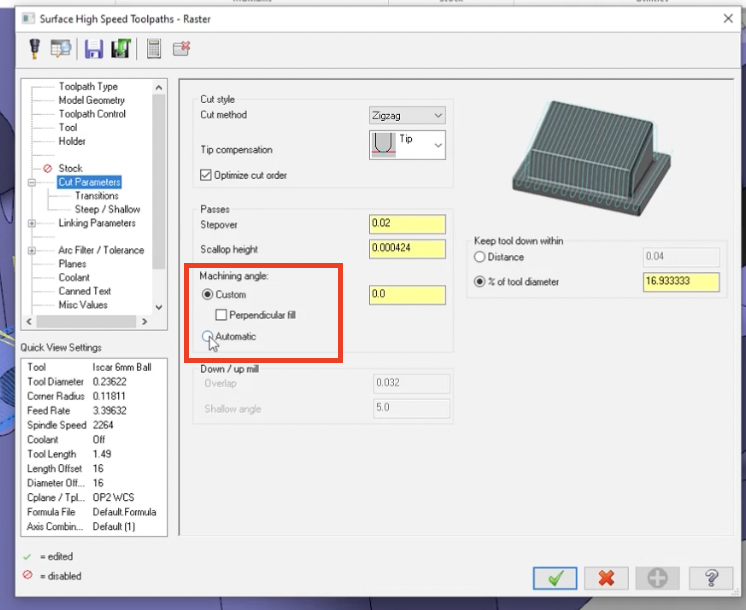 We now have a very efficient toolpath with minimal reversals and retracts.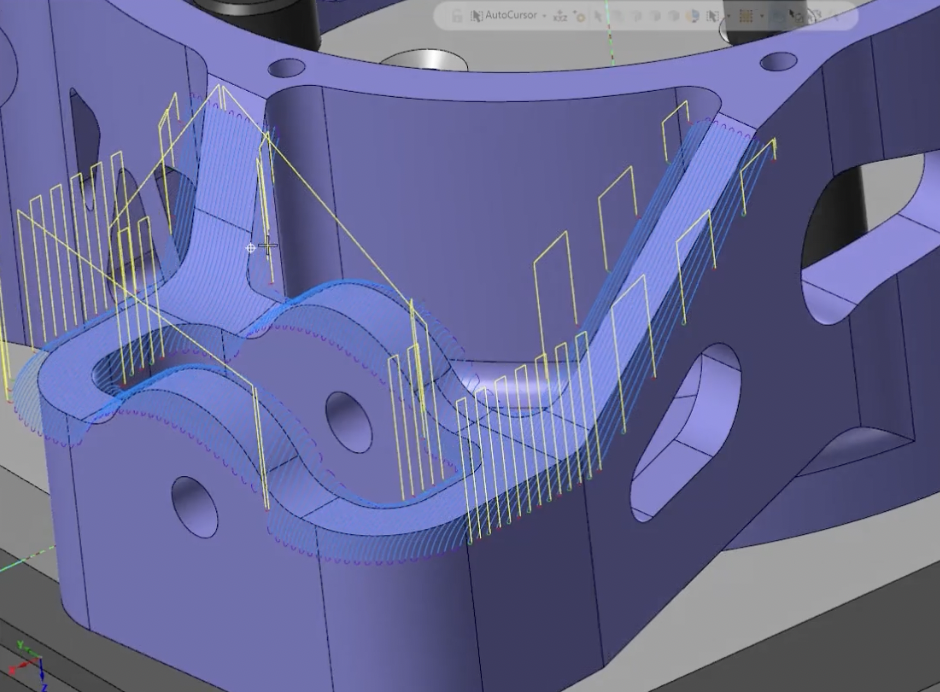 Now let's look at removing all the retract motions. We can do this by turning off the optimize cut order option, which will force the toolpath to take each cut in order of the stepover and not by region.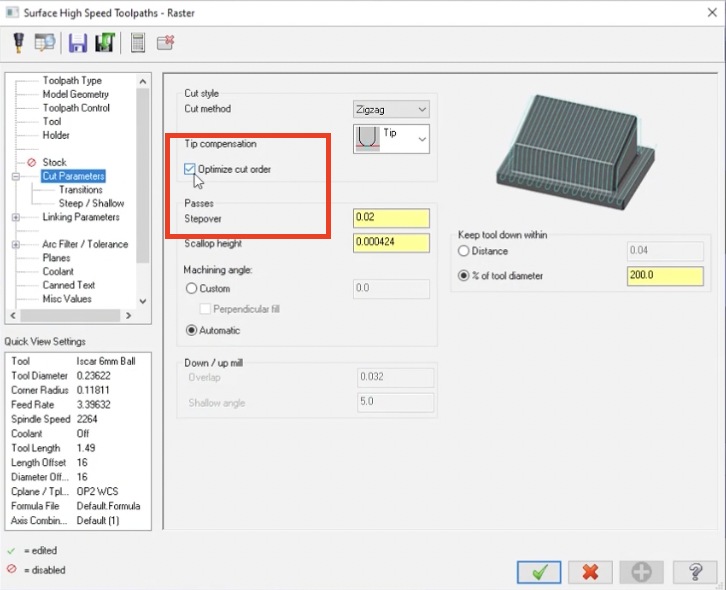 But we still have a few retracts.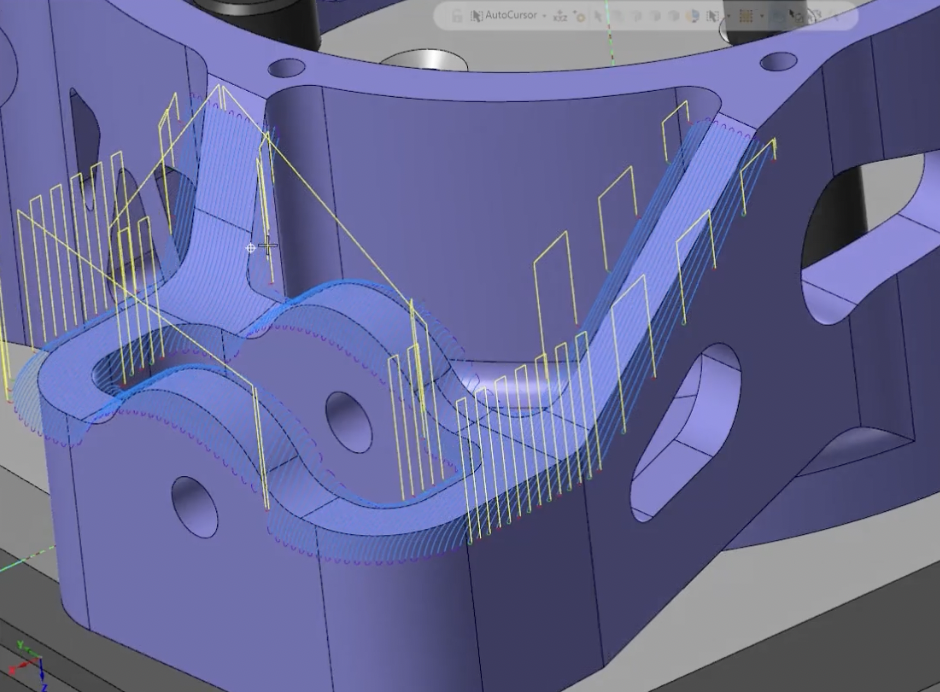 To fix this, we increased the keep tool down distance.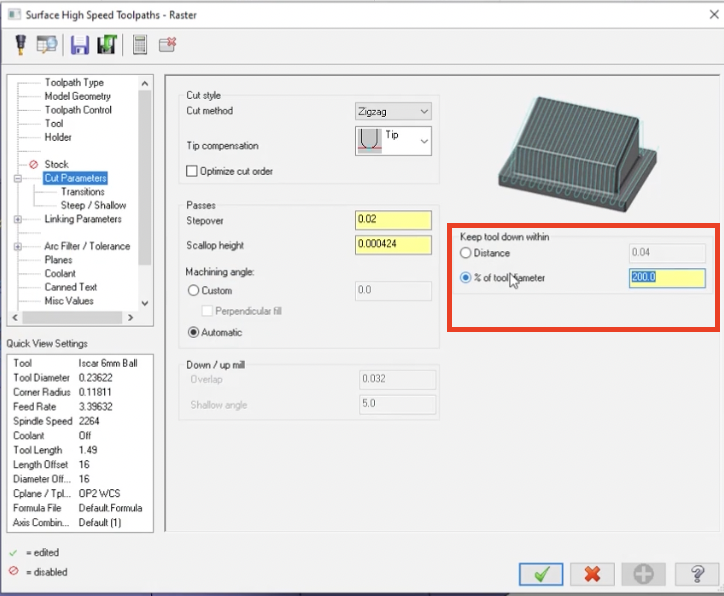 And now we have a complete toolpath with no retracts.
As you can see, we can control Mastercam tool motion in a variety of ways whether you are trying to limit retracts or improve cycle time of your raster toolpaths. Please be sure to sign up for our 2 Minute Tuesday video series to receive tips and tricks like this one in video form every week. More info at the button below.