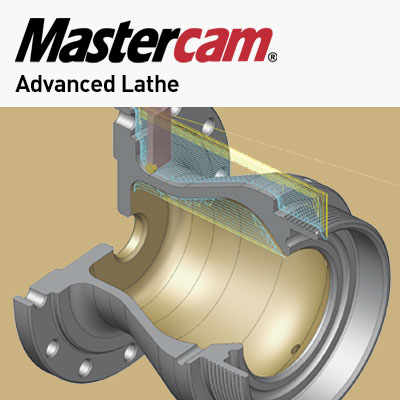 Mastercam Advanced Lathe
Duration: 2 Days
Prerequisite: Cimquest Lathe Essentials course and fundamental working knowledge of CNC lathe live tooling. Basics of C & Y axis setup and machining operation knowledge
Description:
Our Instructor will mentor you in moving forward beyond simple 2 axis turning and into Mastercam's dedicated toolpaths for machines with live tooling capabilities. Topics will include 2D and 3D geometry creation and manipulation, Setup and use of planes and axis combinations, and the use of Mastercam's "Cview utility" for accessing more advanced milling tool paths.. The course will round out with an introduction to advanced part handling (i.e. – pickoff/cutoff & part transfer operations) and an introduction to custom tool definition for turning and milling.
Details:
Advanced Lathe covers the following topics:
Moving from 2D to 3D geometry
Plane setup
C Axis toolpaths
The C-view utility
An intro to Custom Tools