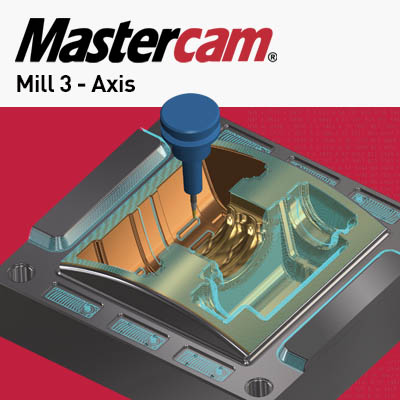 Mill 3D (In-Person or Remote)
October 25, 2022

-

October 27, 2022
Duration: 3 Days
Prerequisite: Mastercam Mill Essentials
Description:
Learn to create and edit complex surfaces and curves, and then machine them using a variety of efficient toolpaths. Single and multiple surface machining is discussed. Other topics include pencil tracing, gap settings, tool boundaries, and drive surfaces.
Details:
Mill 3D covers the following topics:
Creating/Modifying surfaces
Creating 3D curves
3D wireframe contouring machining
Single surface machining
Multiple surface roughing & finishing
Gouge checking
Tool boundaries
Cut depths
Share This Story, Choose Your Platform!