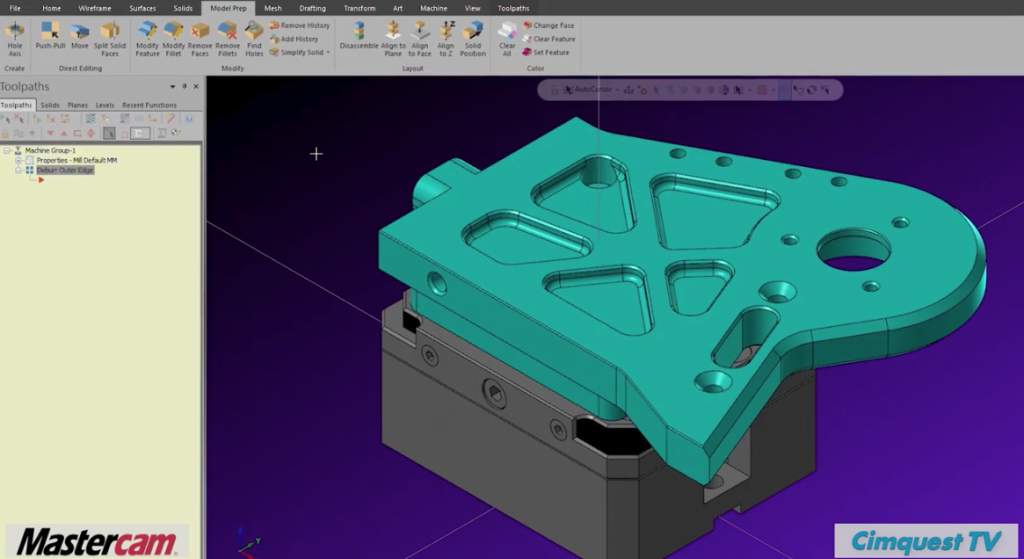 There is a new feature in the Mastercam 2023 Multiaxis Deburr toolpath that allows you to more easily program your models. Typically, when using the deburr toolpath, you would need to modify your models to remove the modeled chamfers in order to program to a sharp corner. Now, with the latest Mastercam release, there is a new option available when using automatic edge detection called Include Unsharp Edges. Here's how to use it.
In the usual process for getting sharp corners on a part, you first want to remove the large chamfers. To do this, you can use the model prep tool known as Modify Feature.

To utilize this option to remove features, select the face of the chamfer, and once the geometry is selected, you can hit the green check, to remove the chamfer.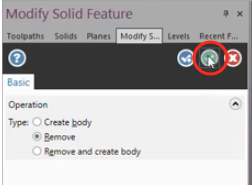 Now the model is ready and you can apply the deburr path. You can use the defined edge to add a 7mm chamfer to the desired edge.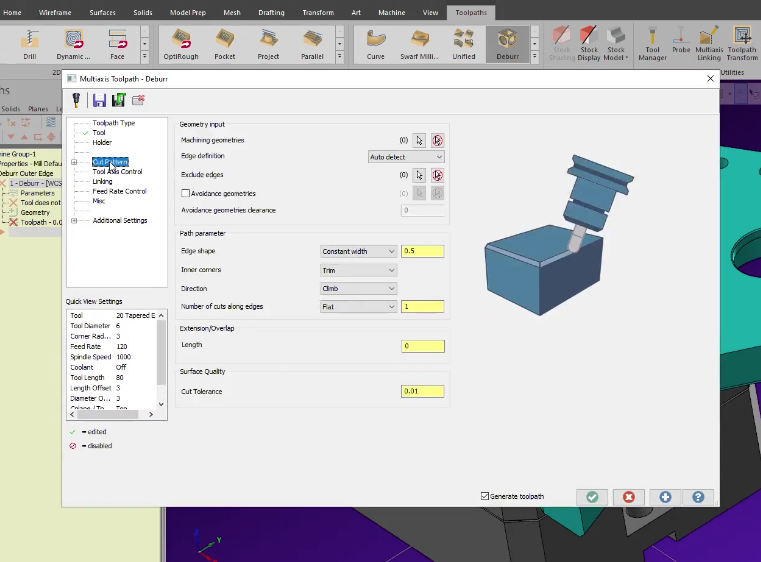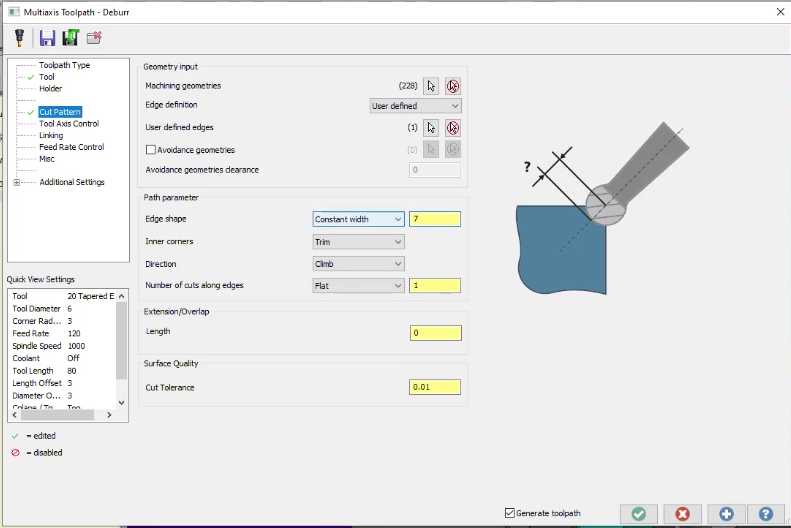 Here is an alternative method . . . Instead of modifying the model, you can apply the 7mm chamfer to the part as is without the need for model prep. Select only the faces you want to use to create the chamfer.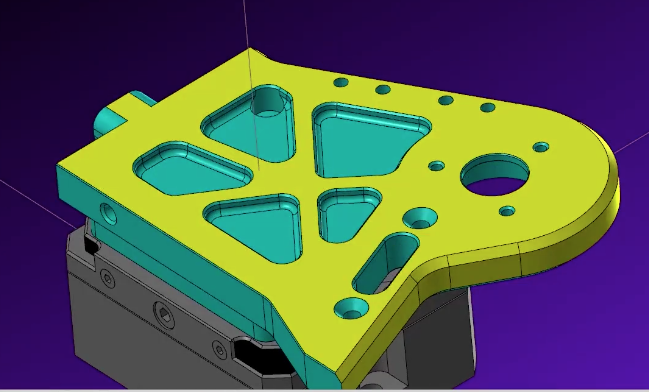 This time, instead of using the user-defined edges, you will use Auto Detection.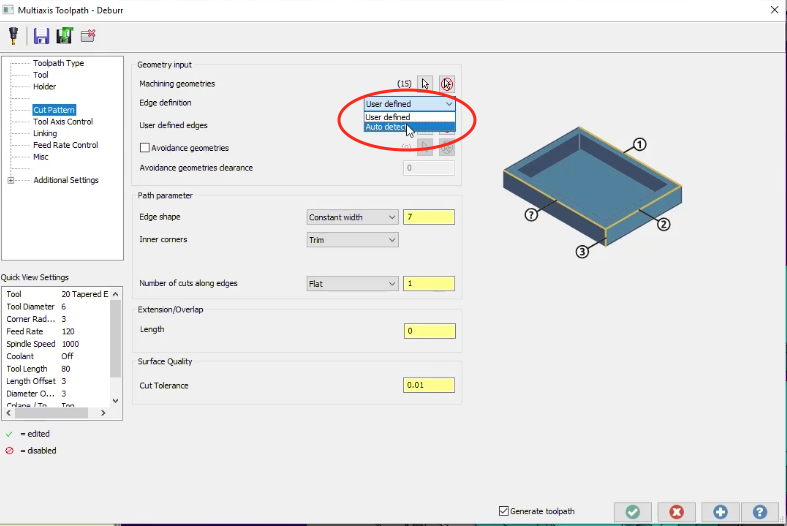 This allows you to access the Advanced Auto Edge Detection sub-menu. In this menu, you can turn on the Include Unsharp Edges option.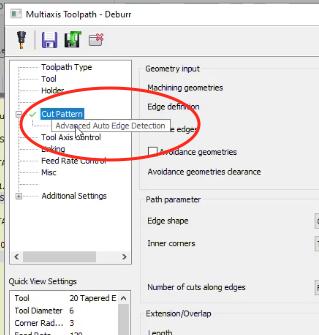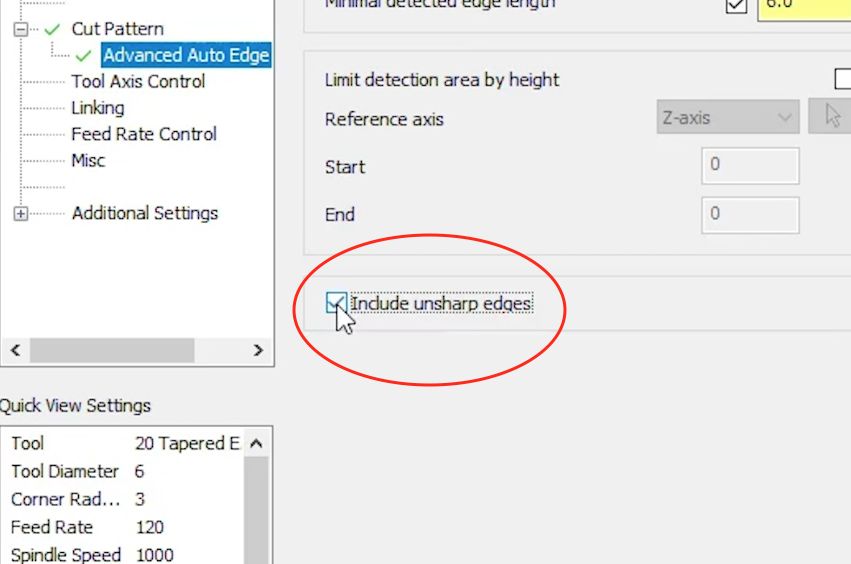 This option will allow the faces opposing the chamfer to be extended. This lets you automatically create the theoretical sharp corner and create the edge that will be used for creating the chamfer.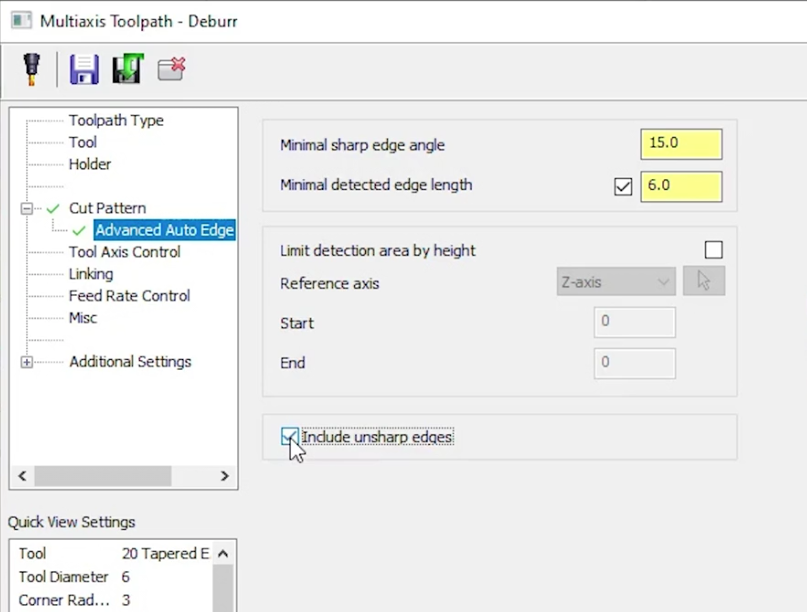 On this page, you can also select a few other limiting options to prevent cutting features that you want to keep sharp. The Minimal Sharp Edge Angle will define the minimum angle that will be used to project the sharp corner. The Minimal Detected Edge Length will allow you to ignore any edges that are shorter in length than the value entered.
As you can see, the new Mastercam 2023 Unsharp Edges option allows you to quickly add chamfers to selected edges that are using deburr without needing to modify the source model. Please be sure to sign up for our 2 Minute Tuesday video series to receive tips and tricks like this one in video form every week. More info at the button below.