SpaceMouse®
Improving ergonomics and efficiency at your CAD workplace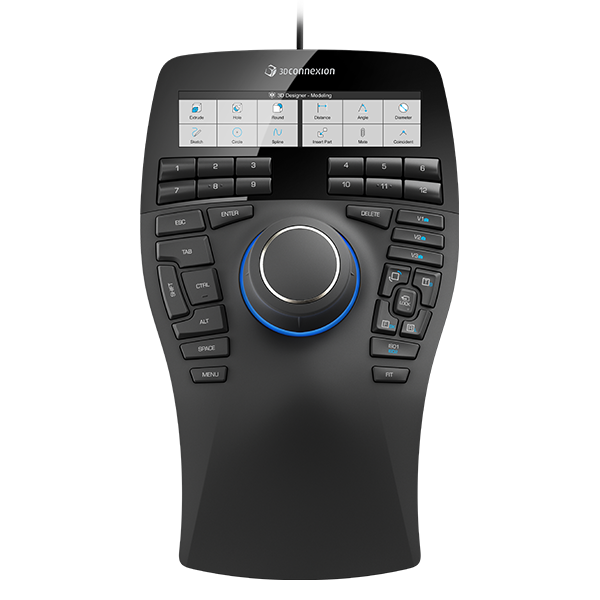 SpaceMouse® Enterprise
Ultimate 3D Navigation
Superior Ergonomics
12 Application Command Buttons with LCD Display
10 QuickView Keys with Rotation Lock (including Status LED)
8 Keyboard Keys
3 CustomView Keys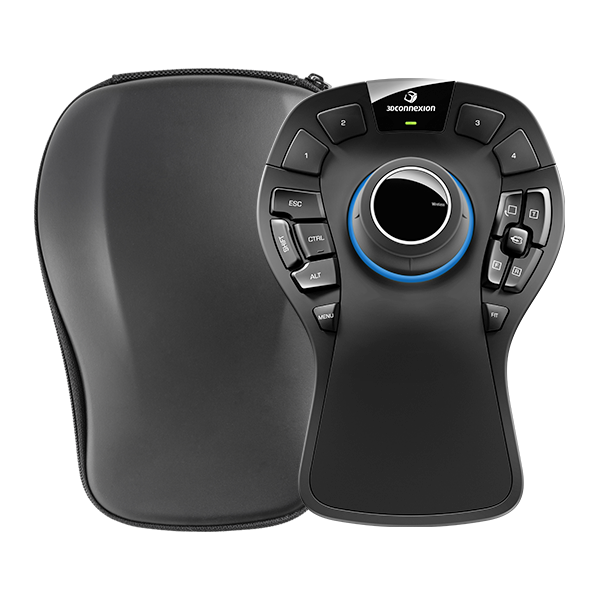 SpaceMouse® Pro Wireless
Professional 3D Navigation
Advanced Ergonomics
4 Application Command Buttons with On-Screen-Display
4 QuickView Keys with Rotation Lock
4 Keyboard Keys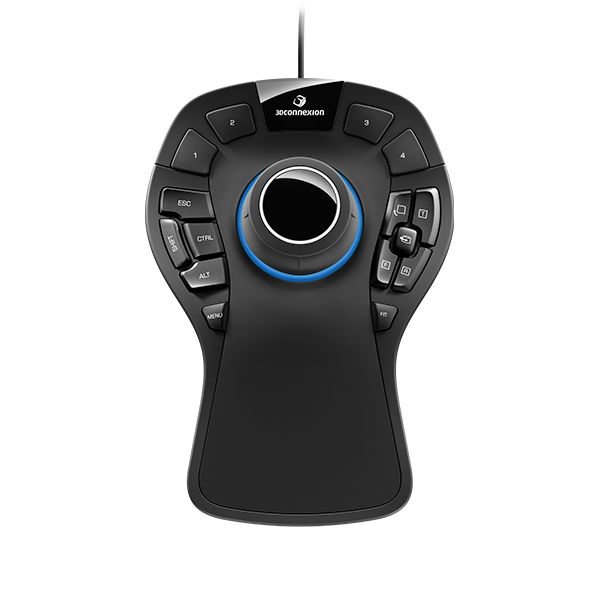 SpaceMouse® Pro
Professional 3D Navigation
Advanced Ergonomics
4 Application Command Buttons with On-Screen-Display
4 QuickView Keys with Rotation Lock
4 Keyboard Keys
Your choice of a computer system will vary depending on your needs and your budget.   Cimquest recommends and builds PC for Mastercam and SolidWorks Users.  You can also click the button above to see and purchase the computers that we recommend directly from us, ensuring that you get exactly what you need. If you have any questions regarding system configuration, contact a Cimquest representative.
Click here to view the latest published system specifications from Mastercam.
Cimquest's minimum recommended configuration:
| | |
| --- | --- |
| Processor | 2.5 GHz (minimum) 64-bit Intel®- compatible processor. |
| RAM | 32 GB (minimum for 64-bit) |
| Graphics Card | 4Gb OpenGL-compatible graphics card, 1920×1080 screen resolution (minimum).  (See below for more information) |
| Operating System | Windows 10 or 11 64-bit Professional including the latest service packs and recommended updates. |
Cimquest Graphic Card Recommendations:
One of the most common questions we hear when a client is selecting or upgrading their computer is a recommendation for a video card. This is an extremely difficult question to answer, since what may be true today might not be true tomorrow. In other words, a particular video card and graphics driver may work flawlessly on a current version of SolidWorks or Mastercam, but it might not work correctly when the next version is released a few weeks or a few months down the road. Video card manufacturers are constantly updating their drivers to support the latest open GL callouts, but it's a never-ending cycle of new software releases demanding more from the video card, which forces the video card manufacturer to update their drivers to support these new demands. This is a key reason that you should always check to ensure that you have the latest graphics driver version if you're having graphics problems.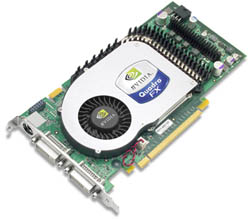 Nevertheless, how does that help you make your decision for choosing a graphics card? The best way to make an intelligent decision is to do a bit of research. Your first stop should be the SolidWorks website. They have a portion of their website devoted to testing all of the most popular video cards with the latest graphics drivers. You can reference that page to determine whether a particular graphics card passed, failed, or passed with limitations when put through a series of rigorous tests by SolidWorks. You can get a good feel for which manufacturers have consistently good results, and which manufacturers are typically problematic. Click here to access that site. A quick search on the internet will also help you find reviews and discussions on the latest video cards. At Cimquest, we typically recommend mid-range graphics cards in the $200-$500 range. Although the more expensive graphics cards do yield slightly better performance, you will need to make the determination for yourself about which graphics card is right for you. If you would like to discuss the current options and our current recommendations, please contact your Cimquest representative.
Note on Video Cards

ATI cards – We do not recommend any ATI cards for Solidworks or Mastercam. ATI cards that are certified for use with Solidworks, primarily the FireGL V3100, have been troublesome with our customers.
nVidia Cards -The GeForce series is not recommended for use with CAD Softwares, but will work with certain limitations. The GeForce FX 5200 and MX series are known to not work correctly with Solidwork or Mastercam. Quadro NVS series are not compatible. We highly recommend the Nvidia Quadro series of cards for use with Mastercam and Solidworks.