Welcome to the Cimquest Blog!
Check here often to find Cimquest, Mastercam and 3D Printing happenings, product offerings and update info along with general Industry trends and breaking news.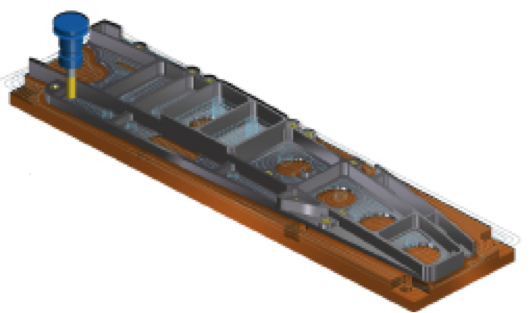 Mastercam 2019 includes many new features and enhancements to the milling and routing side of the software.
General Improvements
Accelerated Finishing technology addresses today's finishing tool geometries and processes, resulting in greater efficiency and higher machining productivity when using Mill. Two new tool types, Lens Form and Taper Form, have been added, and Barrel Mill has been moved to the Accelerated Finishing group, with additional variations of this shape now available.
Skip Pocket Smaller Than is a new parameter that allows you to skip pockets based on a tool diameter percent, rather than by entering a dedicated size of the pocket. This is helpful when Mastercam thinks that a pocket is large enough to accommodate the tool, but the entry move is so compressed that the tool is effectively plunging into the part.
Check Holder is integrated with Mastercam and has been improved. Use this feature to check an operation's tool holder for interference with the part. It calculates areas where there are interferences between the holder and the part and tells you […]