Welcome to the Cimquest Blog!
Check here often to find Cimquest, Mastercam and 3D Printing happenings, product offerings and update info along with general Industry trends and breaking news.
Today we are going to cover how to install Mastercam 2019 and Mastercam for Solidworks 2019. We will be using the full install zip file found on Mastercam downloads page. The installation is something that can be very simple.
First, log in to Mastercam.com and download the install media.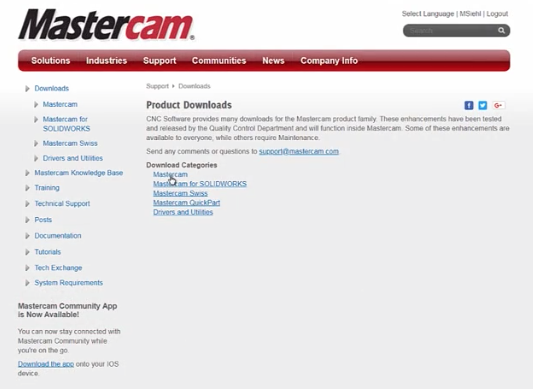 After you extract the media, right-click on the setup.exe file and select Run as Administrator and soon the first dialog box opens up.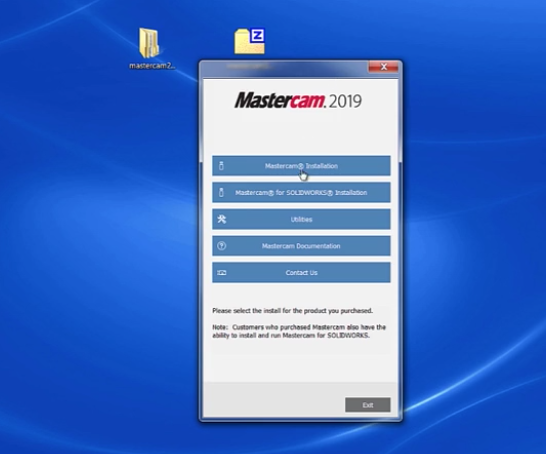 From here, select the corresponding software you want to install. This article will cover both installs side by side. Standalone Mastercam on the left and Mastercam for Solidworks on the right.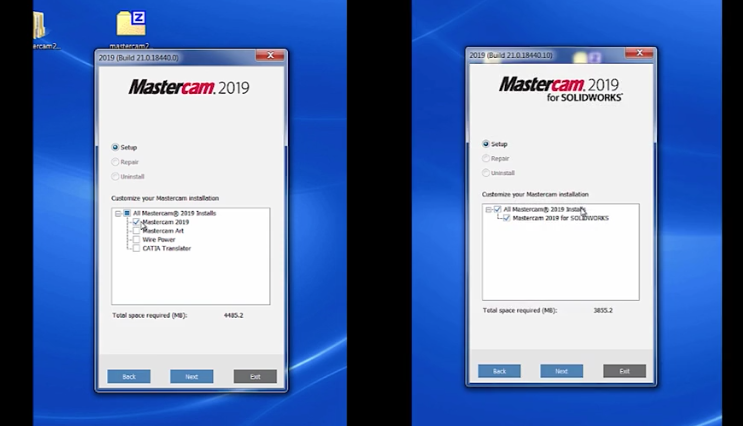 You will see a checkmark on the items you are installing like Art and Wire Power. Click Next when you are ready. On the 4th screen, you can press the Configure button and make sure all the information is correct.