April 2021
Additive manufacturing is rapidly rewriting the rules of how metal parts are made, and it's doing it with the help of a new design language – Design for Additive Manufacturing (DfAM).
Developed to take advantage of the enormous design freedom that comes with 3D printing, DfAM allows manufacturers to unlock a host of benefits – from highly complex geometry to the use of generative design tools to the ability to create internal features and channels – […]
March 2021
Japanese manufacturer SOLIZE has worked with multinational printing firm HP to 3D print spare parts for heritage models from Nissan's NISMO line of sports cars.
Using 3D modeling and HP's Multi Jet Fusion (MJF) platform, SOLIZE's engineers have been able to design and 3D print discontinued parts for vehicles such as the Skyline GT-R on-demand. Working as part of Nissan's Heritage Parts program, the firms effectively demonstrated how the carmaker could benefit from digitizing its inventory, […]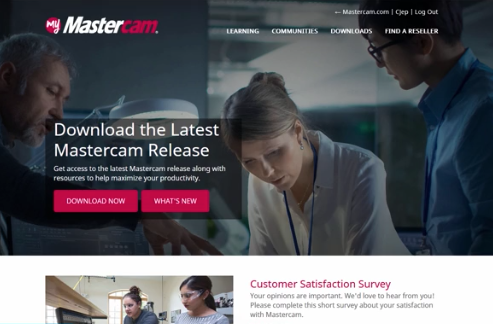 With the Mastercam software installed and your license codes activated it is a good idea to set up a user login and link your account to the My Mastercam.com website. Some of the advantages of being linked is access to the Mastercam Forum where users from all around the world discuss issues & ideas pertaining to Mastercam.