Organic 3D Design Software
Freeform
Both Freeform and Freeform Plus are organic modeling software tools that enable the creation of such objects as appliances used for surgery or manipulation of complex artwork. Both Freeform and Freeform Plus are sold with either a Touch or Touch Haptic device as one is required to interact with many of the functions in FF/FF+. The main differences between FF and FF+ are that FF+ has some DICOM (ct scan) import capabilities, has DynaBOT, which is an automation software tool, necessary for FDA compliance and has several complex modeling tools, not found in Freeform.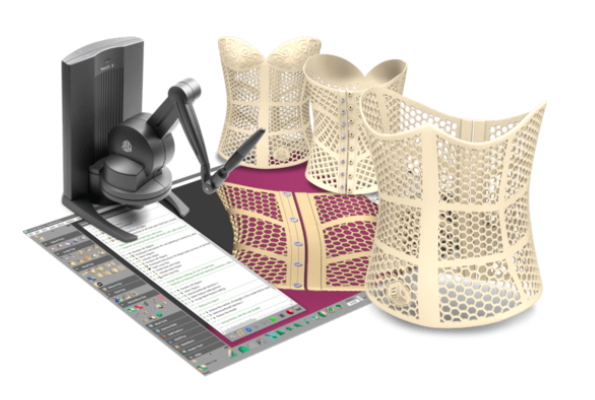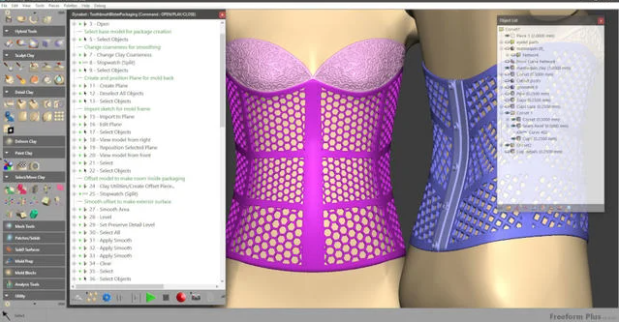 Why Geomagic Freeform?
Create sculpted shapes, especially products that precisely fit the human body.
Add aesthetic and functional details that are difficult or impossible in CAD.
Ensure designs are ready for additive, subtractive, or formative manufacturing.
Transition from handcrafting to digital design with an intuitive haptic interface.