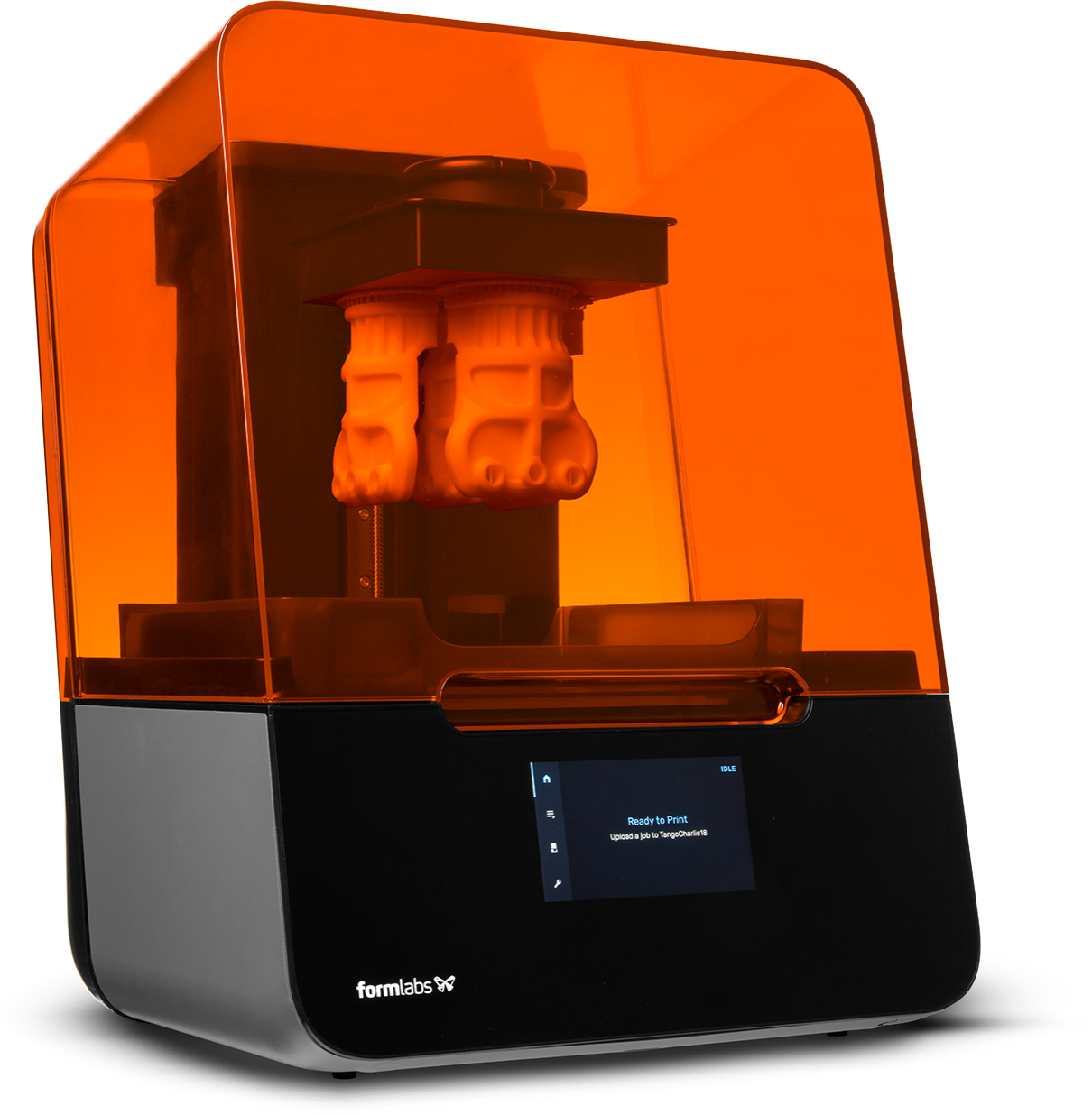 Form 3
The Form 3 uses advanced Low Force Stereolithography (LFS) technology to drastically reduce the forces involved with the print process, improving both surface quality and dimensional accuracy.
One Platform, 20+ Materials
Switch seamlessly between a library of general-purpose and specialty resins.
Build Volume:
5.7 x 5.7 x 7.3
Layer Thickness:
25 – 300 microns
.001 – .12 in
1x light processing unit:
One 250 mW laser
85 microns laser spot size
Request a Free Custom Benchmark Print
See and feel Formlabs quality firsthand. We will ship a free sample part of your design to evaluate in your resin of choice.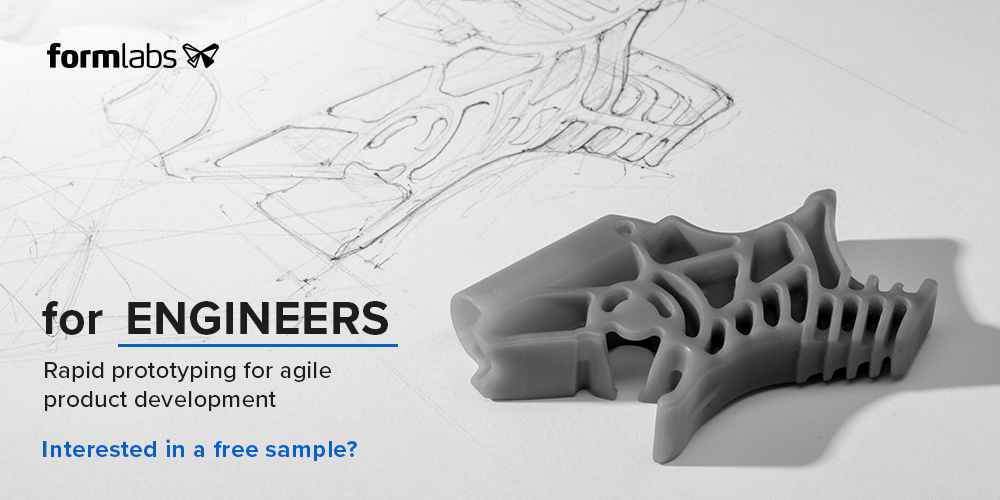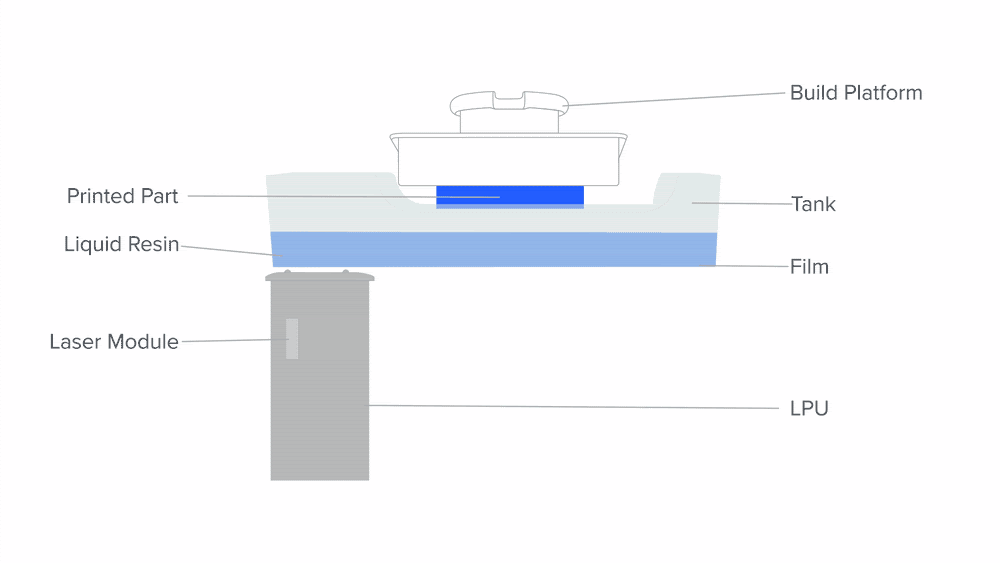 An Introduction to Low Force Stereolithography (LFS)
LFS 3D printing uses a flexible tank and linear illumination to deliver incredible surface quality and print accuracy. Lower print forces allow for light-touch support structures that tear away with ease. Additionally, this process opens up a wide range of possibilities for future development of advanced, production-ready materials.
Inside the Form 3L are 2 completely redesigned optics engines, the Light Processing Unit (LPU), which contains a system of lenses and mirrors to deliver accurate, repeatable prints. Within the LPU, a galvanometer positions the high-density laser beam in the Y direction passes it through a spatial filter, and directs it to a fold mirror and parabolic mirror to consistently deliver the beam perpendicular to the build plane.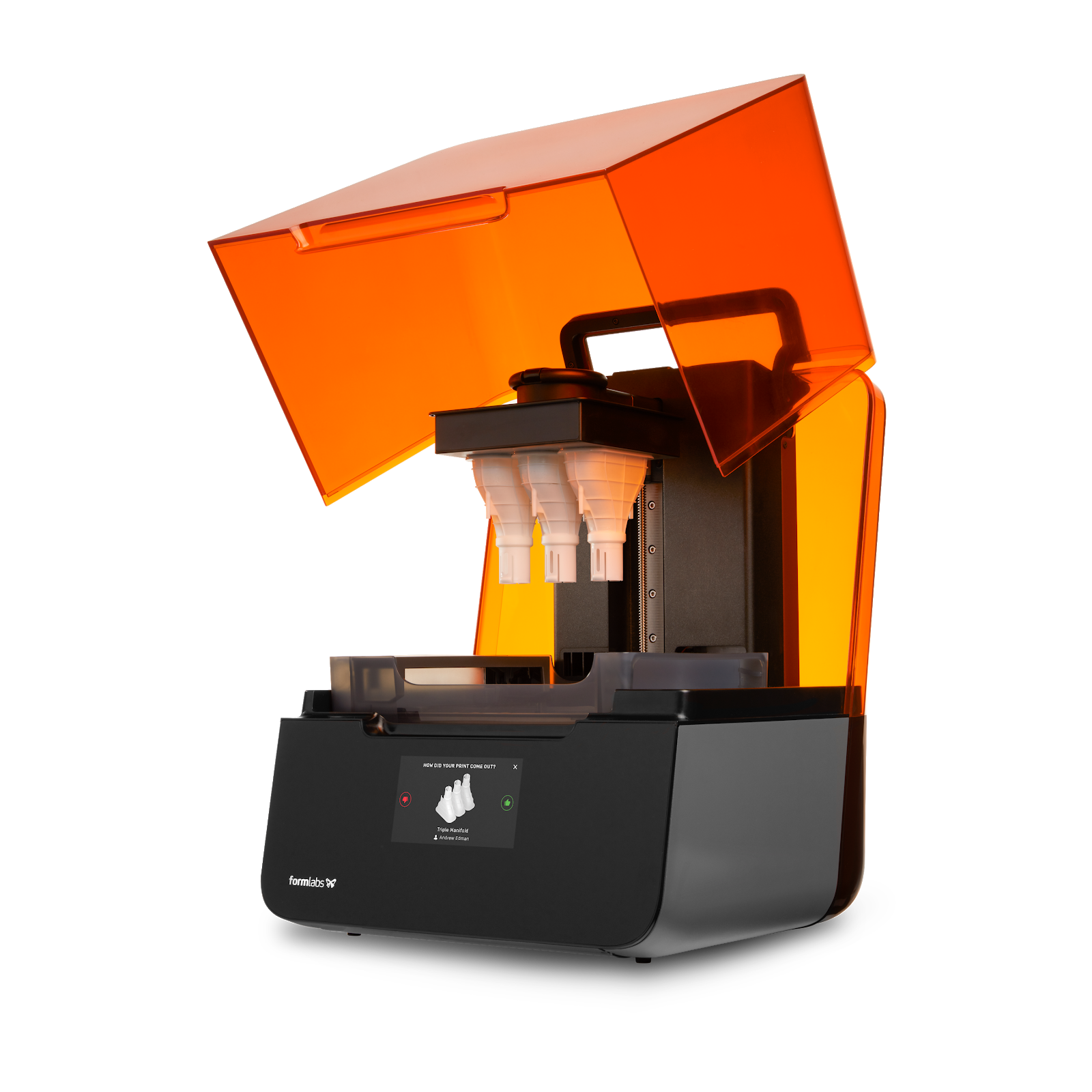 Flawless Prints, Every Time
LFS (Low Force Stereolithography) 3D printing balances detail and speed.
The optical system maintains a precise, dense laser spot to ensure accurate, repeatable prints.
Easy clean-up and smoother parts with tear-away light-touch supports.
Nonstop printing
Integrated sensors monitor and maintain ideal conditions for consistent performance over time.
Switch between materials in seconds with a simple cartridge system.
User-replaceable components and foolproof design maximize uptime.
Grows with your business
Meet demand, now and forever. Easily transition from one to many with systems that scale.
Don't wait. Print from anywhere as soon as you have files with Remote Print.
Works well with teams. Monitor and manage prints and teams with PreForm and Dashboard. Track individual usage and adjust the print queue when you need to prioritize.
Formlabs Resin Library
Advanced 3D printing materials designed to deliver beautiful results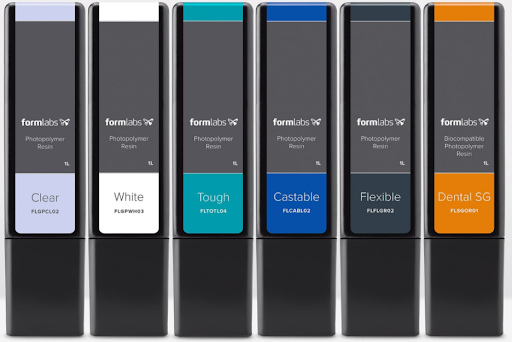 Wash and Cure Station
Form Cure provides a reliable, professional post-curing solution, precisely controlling temperature and light to cure 3D printed parts to their optimal performance properties.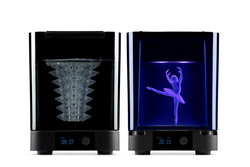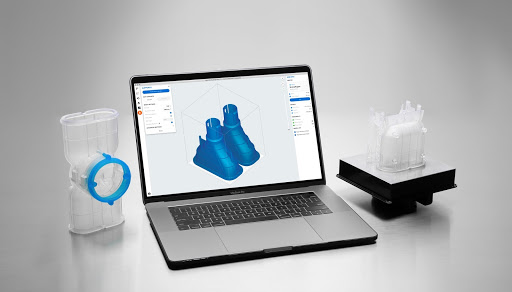 Preform Software
Design your model in standard CAD software. Import the STL or OBJ file into your print preparation software, Preform. You can get your model ready in minutes, upload it to your printer, and let it start building.