Introducing the Production system
High-speed metal 3D printing for mass production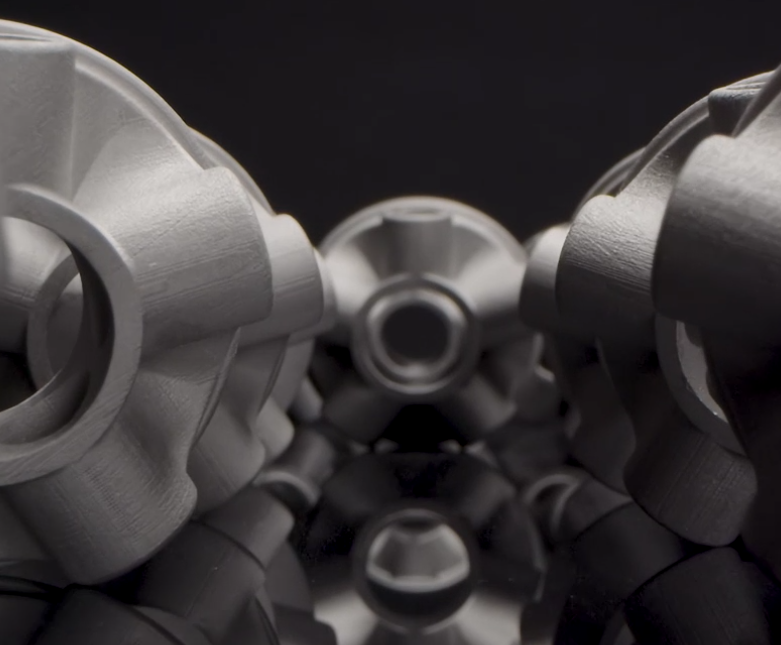 Excellent part quality
High-resolution 3D printing and a uniform print bed allow the Production System™ to produce fully-dense, high-quality parts capable of performing in the most demanding applications.
High-resolution printing
Uniform print bed
Fully dense parts
Competitive cost per part
Deliver per-part costs competitive with traditional mass production techniques through the use of low-cost metal injection molding (MIM) powders, high-speed 3D printing and the ability to densely nest many parts in a single build.
Low-cost MIM powders
High-speed printing
Dense 3D nesting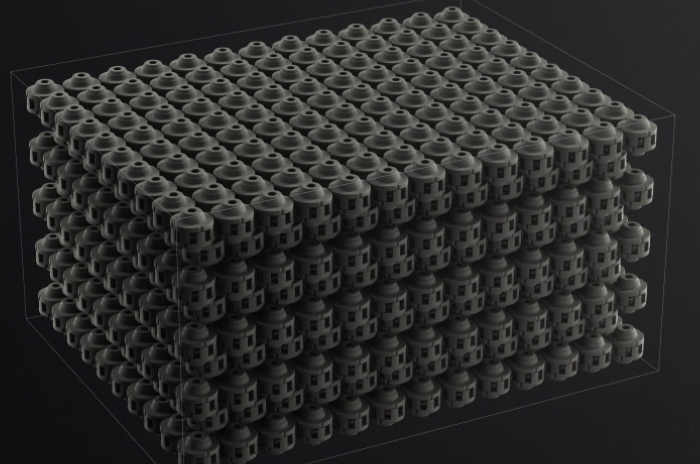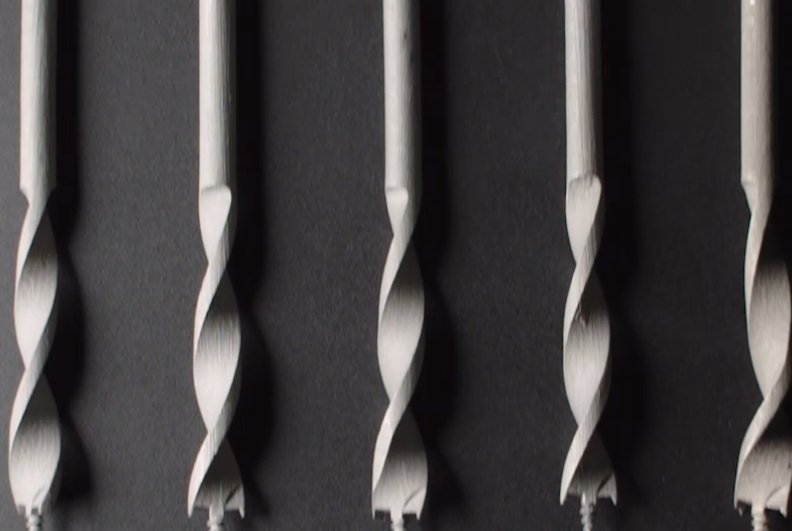 Best in class repeatability
The Production System™ offers robust repeatability, through anti-ballistics technology, print bar redundancy and live optical print bed inspection. Meaning you can print with confidence.
Print reliability
Print bar redundancy
Real-time print bed inspection
Wide material compatibility
The inert environment, open material platform, and selection of Desktop Metal-engineered binders enable the Production System™ to 3D print with a wide variety of metals—including everything from stainless steel to reactive metals such as titanium and other high-performance alloys.
Inert, closed powder environment
Open material platform
Desktop Metal-engineered binders
Powered by Single Pass Jetting
The Production system is based on a new approach to metal 3D printing—Single Pass Jetting (SPJ). Created by the inventors of the binder jetting and the single pass inkjet processes, Single Pass Jetting builds metal parts in a matter of minutes instead of hours.