Fuse 1
The Fuse 1 promises to bring the industrial power of selective laser sintering (SLS) 3D printing to the benchtop. It enables designers and engineers to accelerate their prototyping process by combining realistic material properties with the minimization of design constraints.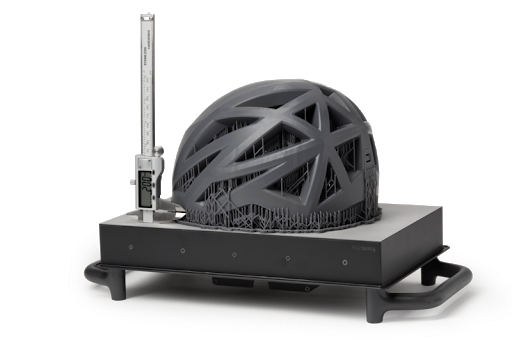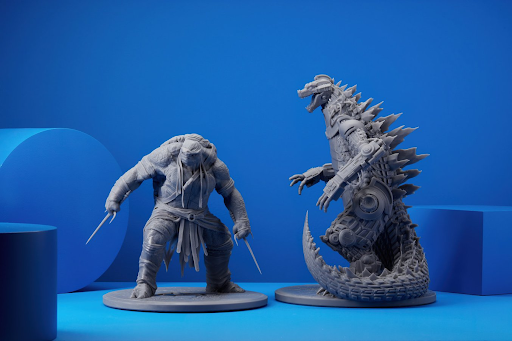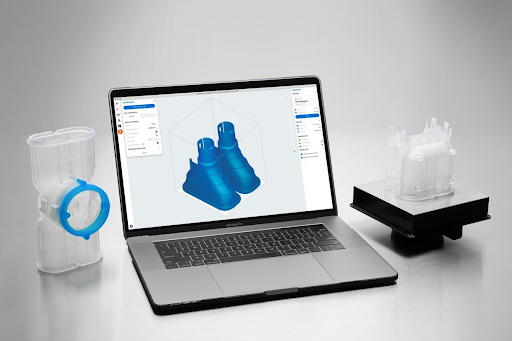 Large prints, incredible resolution.
At the heart of the machine is a powerful optical engine guided by custom-built galvanometers, delivering big prints with spectacular detail. A high precision laser draws parts at 25-100 micron resolution, delivering accuracy on par with industrial 3D printers.
High-Resolution 3D Printing
The Form 2 enables you to print precise models with stunning surface finish – significantly smoother and more detailed than other plastic 3D printing technologies. Save time and money post processing, and spend more time on creating.
Engineered for precision.
Designed for reliability.
A new peel mechanism, wiper, and heated resin tank create a consistent environment and reliable print process. 3D print solid parts as well as small intricate details with high dimensional accuracy.
Formlabs Material Resin Library
Standard Resins – Custom-formulated to deliver the highest-quality output, our Standard Resins capture astonishing detail without sacrificing strength.
Engineering Resins – Our Engineering Resins are designed to simulate a wide range of injection-molded plastics, and include: Tough, Durable, Flexible, and High Temp.
Jewelry Resins – Castable Resin burns out cleanly without ash or residue and captures fine detail and smooth surfaces.