Measure. Understand. Communicate.
Control X
Control X is powerful inspection software that allows either scan to scan or scan to nominal CAD model comparisons, using multiple alignment techniques. Throughout the inspection process, the user can produce; 2D and 3D dimensions, Color Maps, Whisker Plots, Feature Comparisons, Point comparisons, GD&T, analyze trends, analyze Airfoils and produce date and time-stamped reports. Control X can also integrate with many CAD systems through PMI (Product Manufacturing Information).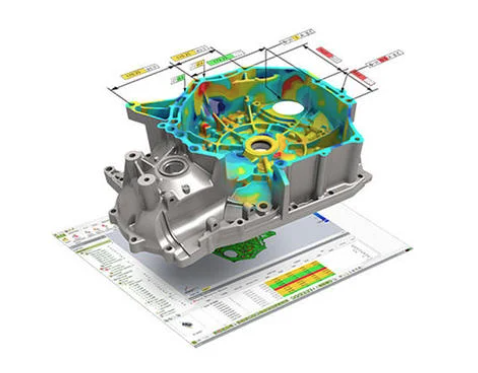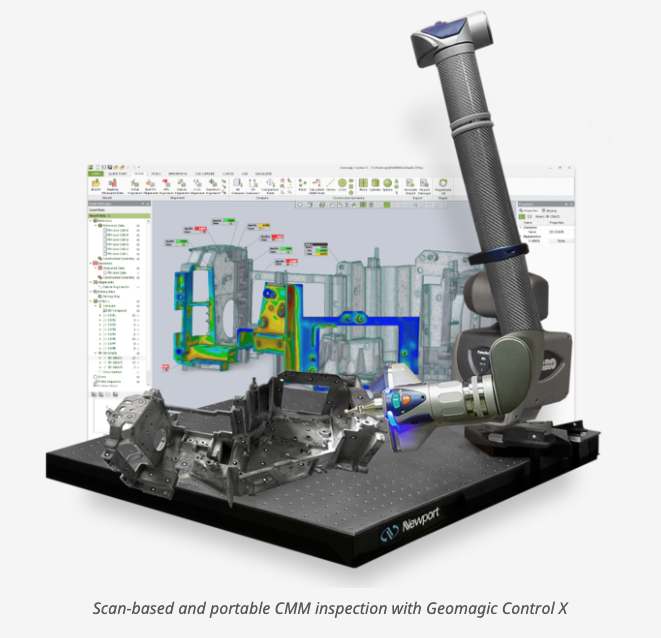 What is Control X?
Control X™ is a professional 3D quality control and dimensional inspection software that lets you capture and process the data from 3D scanners and other portable devices to measure, understand, and communicate inspection results to ensure quality everywhere.
Inspection isn't just for metrology specialists. Geomagic Control X empowers everyone to measure, understand, and make decisions about their parts faster, more often, and more completely—from anywhere.
Ensure quality everywhere. Bring the power of 3D scan-based inspection to more people in more places with software that makes it easy to both capture and interpret scan data.
Gain deeper insights beyond pass/fail. Scan parts to capture more information and leverage rich data to understand why parts are in or out of tolerance.
Optimize manufacturing processes. Recognize and address issues faster with insights gained from comparing scanned parts to CAD models or golden parts.