Expand and scale into mid-volume production environments
For production environments producing over 200 parts per week

MANUFACTURING PREDICTABILITY
Quality—from fine detail and sharp edges to textures.
Dimensional accuracy and repeatability that rivals industrial tooling—faster.
Functional parts with best-in-class isotropy.
Optimal yield at industrial-level OEE.
Maximize your equipment uptime.

BREAKTHROUGH ECONOMICS
Best-in-class economics and productivity – for production environments.
Uniquely predictable and consistent print time for any type of part.
Centralized job tracking and production fleet Streamlined workflow and HP's most economical continuous 3D printing.
Flexibility and agility—without injection molding fine-tuning steps.

EXPAND INTO NEW APPLICATIONS AND MARKETS
Address more final part applications with new levels of repeatable accuracy and best-in-class economics.
Produce applications with flexible, elastomeric properties with TPU material.
Deliver a breadth of applications for various markets with HP 3D High Reusability PA 11 and PA 12 materials today, and more in the future.
Address sustainability, with lower carbon footprint3 parts, and HP 3D materials offering industry-leading reusability.
HP Jet Fusion 5200 Series 3D Printing Solution
HP Jet Fusion 5200 3D Printer, Build Unit, Natural Cooling Unit and Processing Station.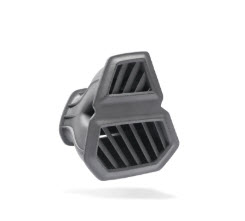 HP 3D High Reusability PP enabled by BASF
Chemical resistant, weldable,low moisture absorption,functional parts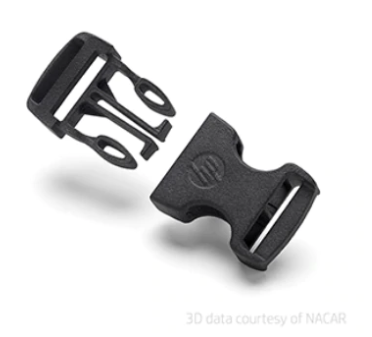 HP 3D High Reusability PA 11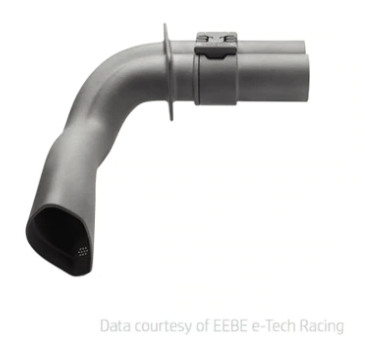 HP 3D High Reusability PA 12
Strong, quality parts at a low cost per part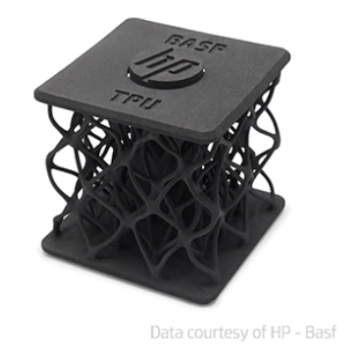 BASF Ultrasint 3D TPU01
Produce flexible, functional parts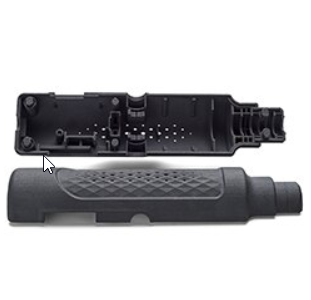 HP 3D High Reusability PA 12 Glass Beads
Stiff, dimensionally stable, quality parts.