Cimquest Technical Services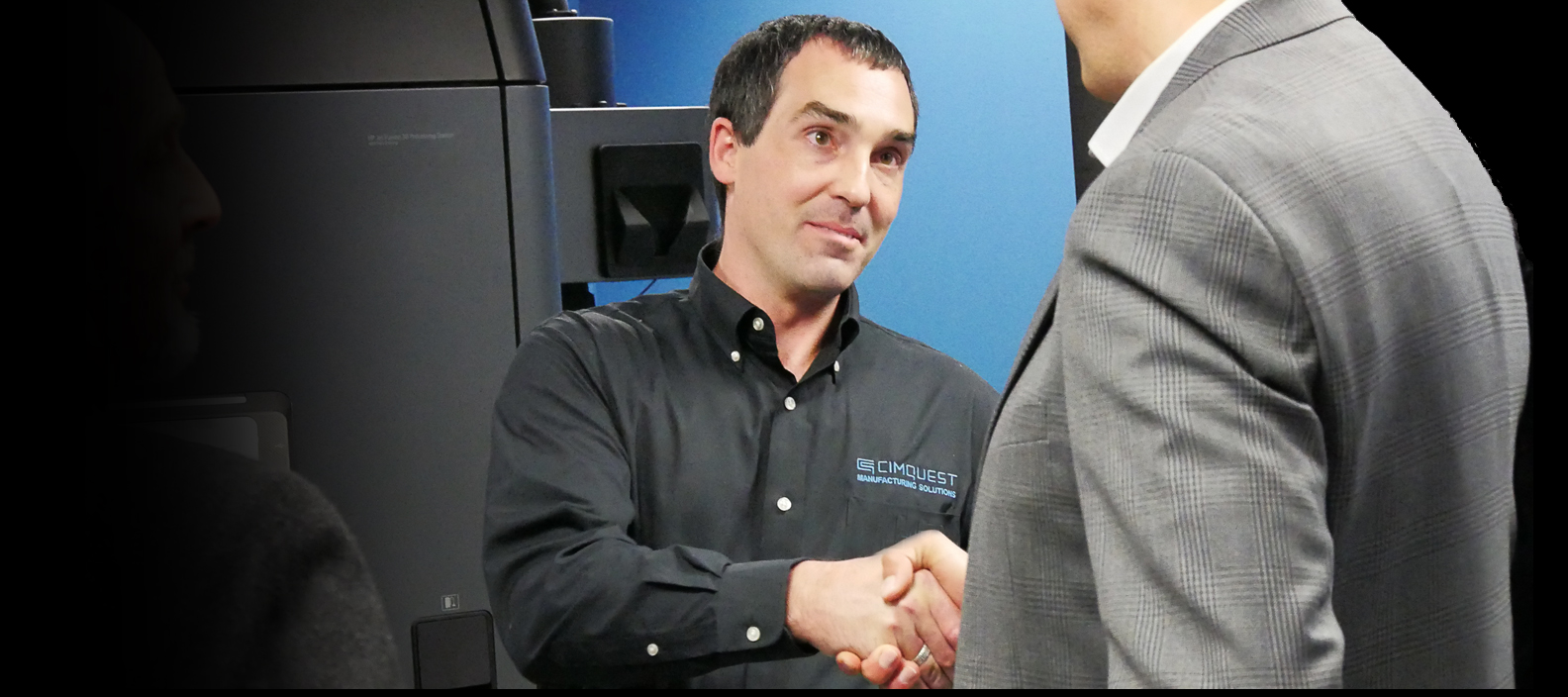 CIMS- Client Implementation Services
Exclusively offered by Cimquest to ensure a smooth and seamless product implementation success.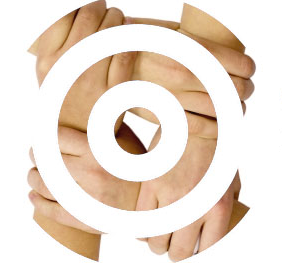 Our products and services are customized to fit each individual company's needs. We use your existing strengths and weaknesses to determine which products will produce the greatest results. Our extensive implementation process will seamlessly assist your organization in planning, implementation, design, and development of products and systems. We know that the success of our business depends on your success, and have made it our mission to ensure that you not only get the right product for your needs but also that months and years into the ownership, you continue to be successful with it. Through the years we have offered and continue to offer a number of customer programs to facilitate that mission.
The best part of the CIMS program is that it is simple and doesn't cost you an additional dollar! A few days after purchase, your AIM will contact you to discuss when you should expect your delivery, what items you will receive and what the proper installation process entails. They will follow up after delivery to ensure that delivery was as expected and to answer any additional implementation questions or concerns. A few months later they again contact you to answer additional questions and be sure that things have continued to progress as you expected.
Of course, Technical Support is always available as a part of your Subscription Service Program so that you can call in with questions, but this is an additional opportunity for us to ensure that you are continually and increasingly productive with the solution that we recommended. We know that you will find great success in our CIMS program and we intend to continue providing the same stellar products, support, and services that you have come to expect from the team at Cimquest.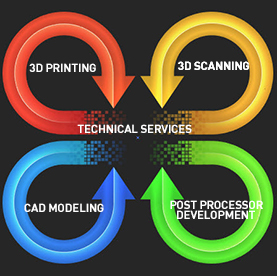 3D Printing Services
Experience the Cimquest Advantage in service and technology! From desktop to large production systems, we have different size printers to choose from – that means you get the most cost-effective solution for your specific job.
Trust us to print your prototypes and low volume production parts. Below are only some of the advantages to using Cimquest 3D Printing Services
Many different technologies/capabilities including: FDM, Sintering, and Full Color
 Every Job previewed and reviewed by our Engineering staff
 Inspection Option to understand part accuracy
 Large build envelope of up to 36″x24″x36
A variety of Printing technology coupled with experts to help you make the best choices for…
Material
Accuracy
Resolution (capturing fine detail)
Heat Deflection
Static Dissipation
Strength
Color
Flexibility
Post processing options (smoothing, bead blast, etc.)
3D Scanning Services
3D scanning is generally the first step in reverse engineering complex parts. The main goal of reverse engineering is to create a 3D CAD model for use in the customer's CAD system.  Point clouds can then be triangulated into a polygon mesh, or STL file which can then  be suitable for 3D printing, reverse engineering and/or quality inspection.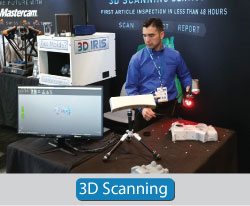 Custom Post Processors
Cimquest has an extensive library of post processors. We sell and support posts for Mastercam customers worldwide. If you would like a custom post or a modification to an existing post, please complete the Request a Post Processor Quote form and a member of the Cimquest Post Processor Team will be in touch to discuss your specific requirements. Along with the make and model of your machine and controller, we will more than likely need most, if not all of the information listed on the following page prior to your project being quoted and completed.
Design & Programming Services
Need help with Mastercam programming, our Mastercam technical experts are here to help you.  Contact us to help you with toolpath programming.
Experts in 3D Modelling and CNC Programming.
Mastercam 2 1/2 through 5 Axis programming
Solid Modeling with Solidworks and Onshape
3D Design
3D Modeling
Contact us at 866-277-8778 to discuss your programming request.