Cimquest has been bringing manufacturing ideas to life since 1990. With over 30 years of experience; we have the knowledge, expertise, and solutions to assist you with any manufacturing project. We specialize in metal and plastic 3D printing, 3D scanning, inspection, reverse engineering and prototyping, as well as selling and supporting Mastercam,  world's leading CAD/CAM product.
We offer a variety of manufacturing solutions for any manufacturing project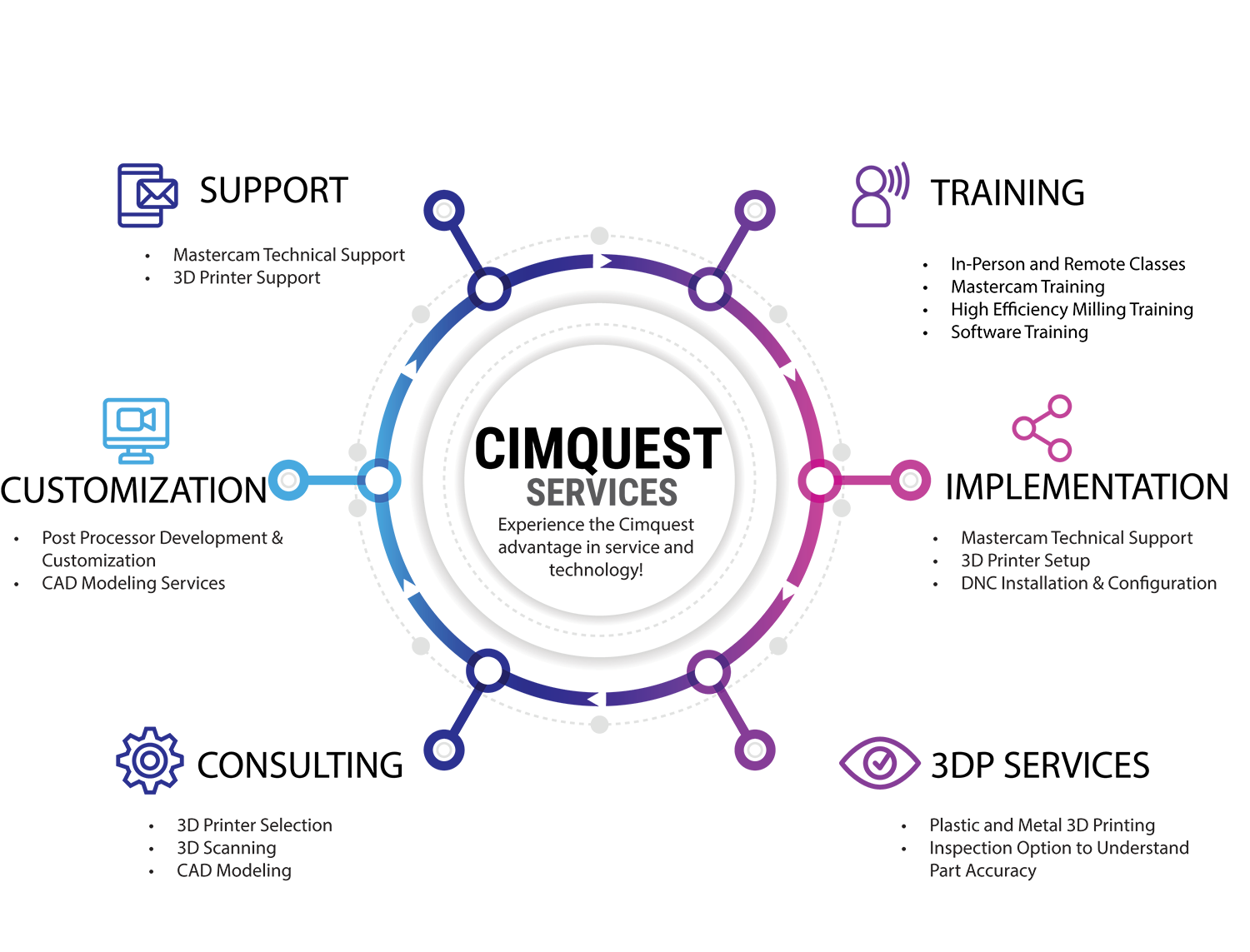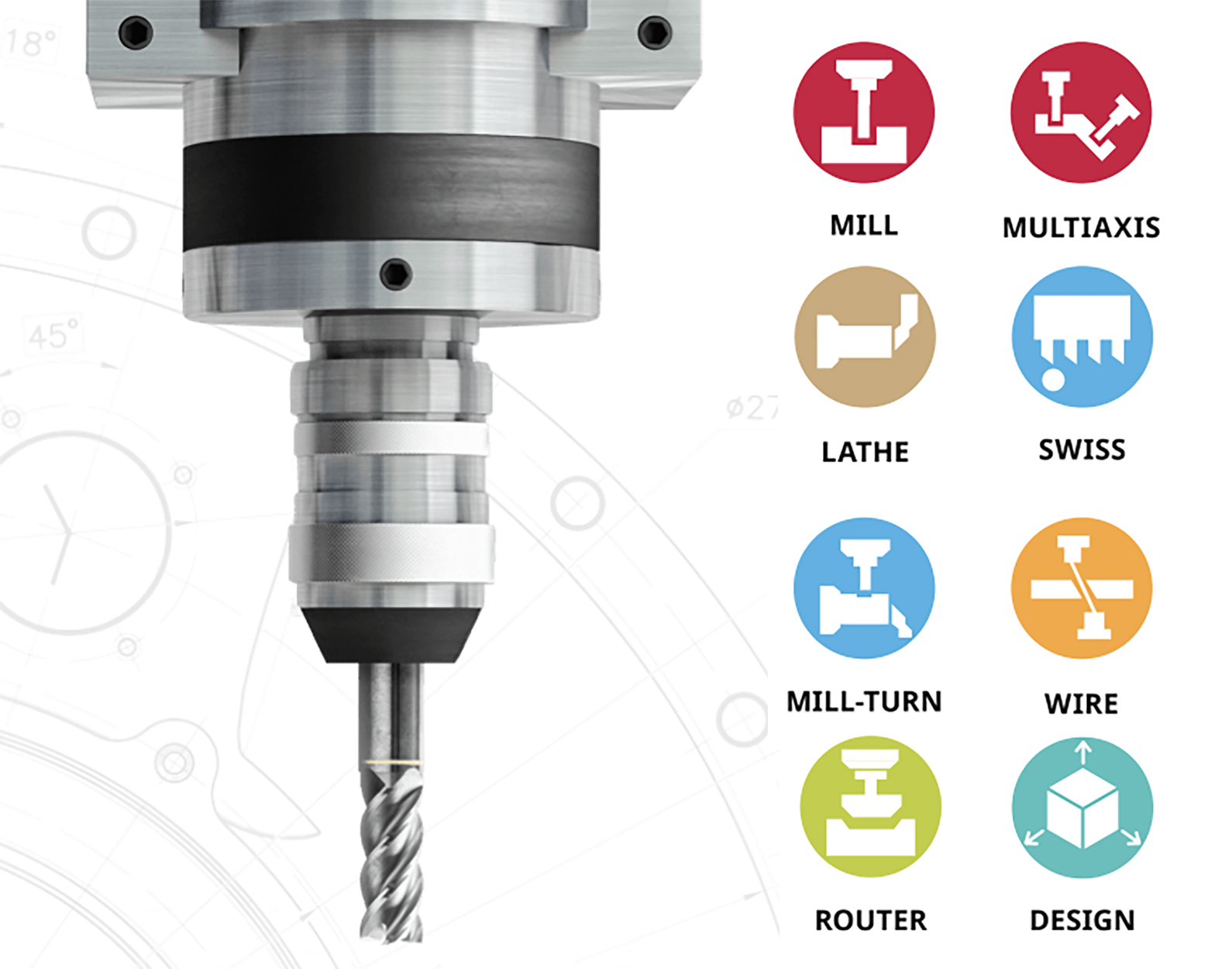 We provide Mastercam CAD/CAM software, which is the #1 CAM solution available. We've been selling this software since 1990, so we know a thing or two.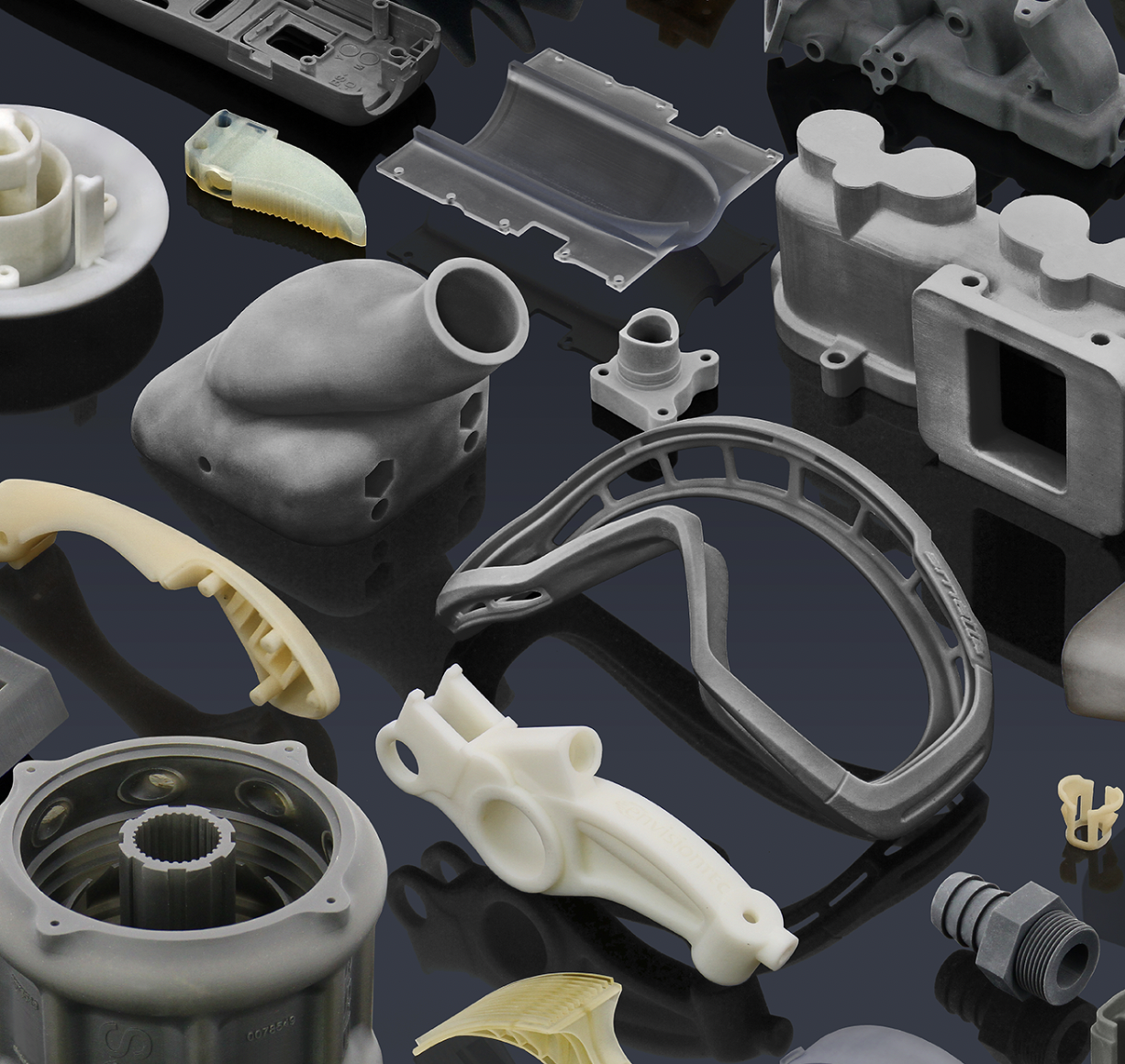 We provide industrial 3D printing systems for Metal, Plastics, Wood, & Composites to enable our customers to use the correct process for their application, industry and pocketbook. 
We are proud to be a leading reseller of 3D printers including brands such as HP, Desktop Metal, ETEC, Xact Metal, 3DGence, Nexa3D, Formlabs, UltiMaker, and Meltio.
Cimquest Senior Leadership Team
Meet the team steering the ship.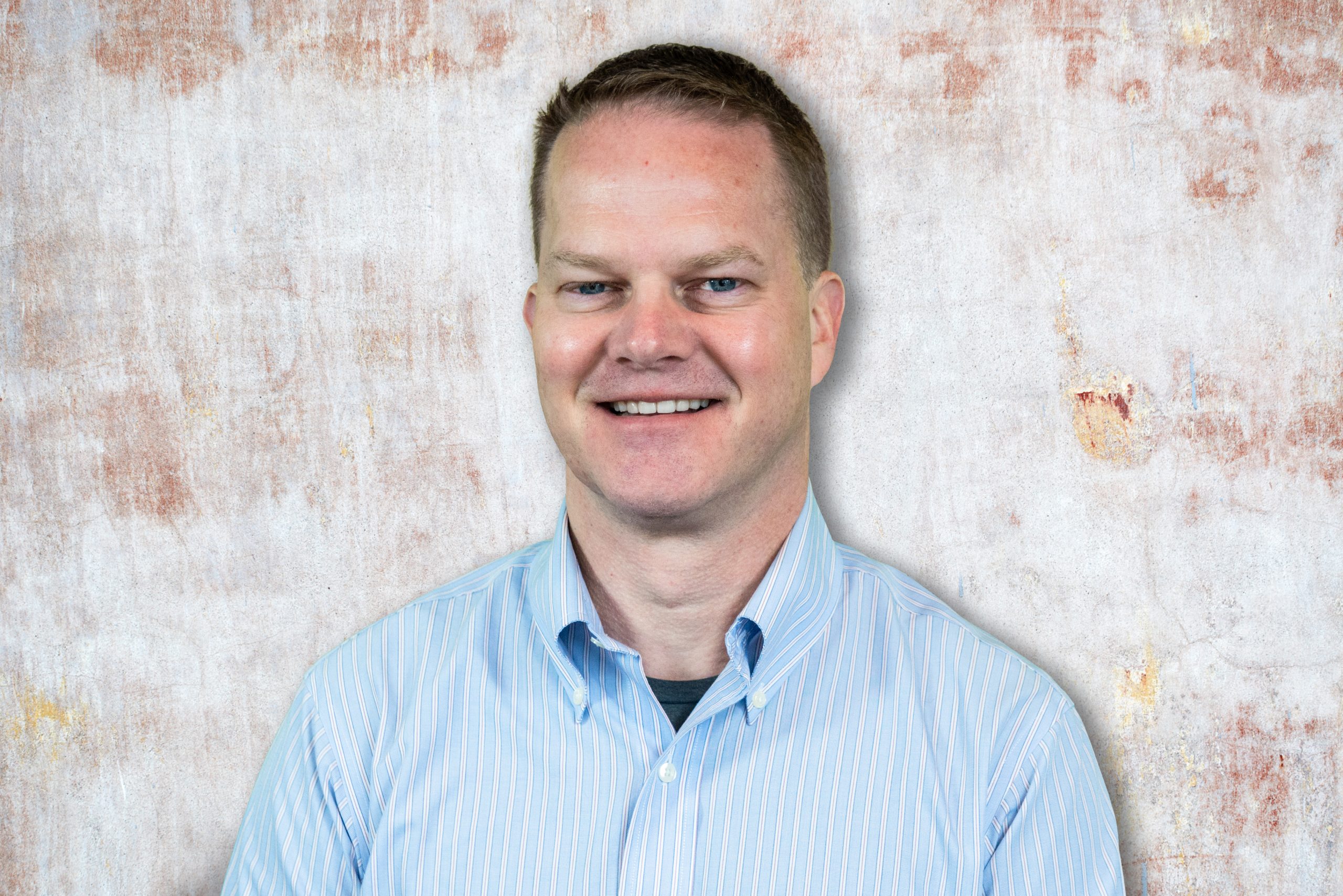 Shawn has been with Cimquest since 2000. He holds a BS in Mechanical Engineering from Lehigh University and began his career in the computer software and aerospace industries.
Shawn started as an Application Engineer for the SolidWorks and Mastercam product lines and became manager of the department in 2002. He has worn many hats, from technical support, to software instructor, product demonstrator, payroll processor, HR manager, and many in between. President since 2015, he is proud of the service and support that Cimquest offers to advance its additive and subtractive customers throughout the region.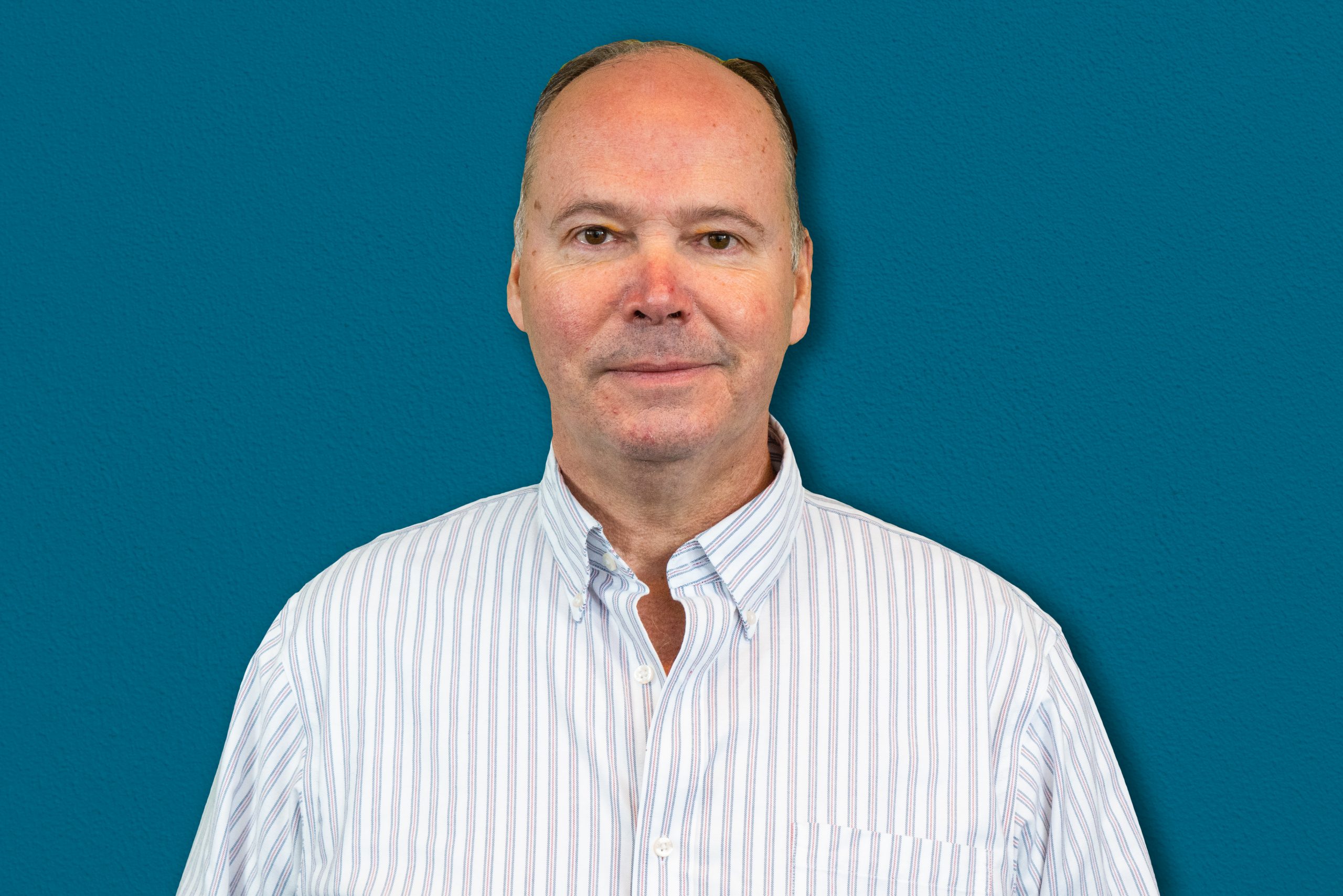 Rob's experience in the CAD/CAM industry spans over 37 years. He holds a BS in Mechanical Engineering from Lehigh University and has many years of applications engineering experience with CATIA, Mastercam, and CADKEY. Rob founded Cimquest, Inc. back in 1990 and has developed the company into a nimble customer-centric organization that has led the industry in firsts. For instance, Cimquest was the 1st SolidWorks and 1st Desktop Metal reseller in the world!
Using his many years of experience and insight, Rob has directed Cimquest to make many strategic pivots over the years and has taken a leading market position in embracing the symbiotic nature of Metal Additive and Subtractive Technologies. This focus has enabled Cimquest to become number one in the world with Mastercam, Desktop Metal, and Xact Metal. Since its inception, Rob has been running the company as President, and more recently as CEO.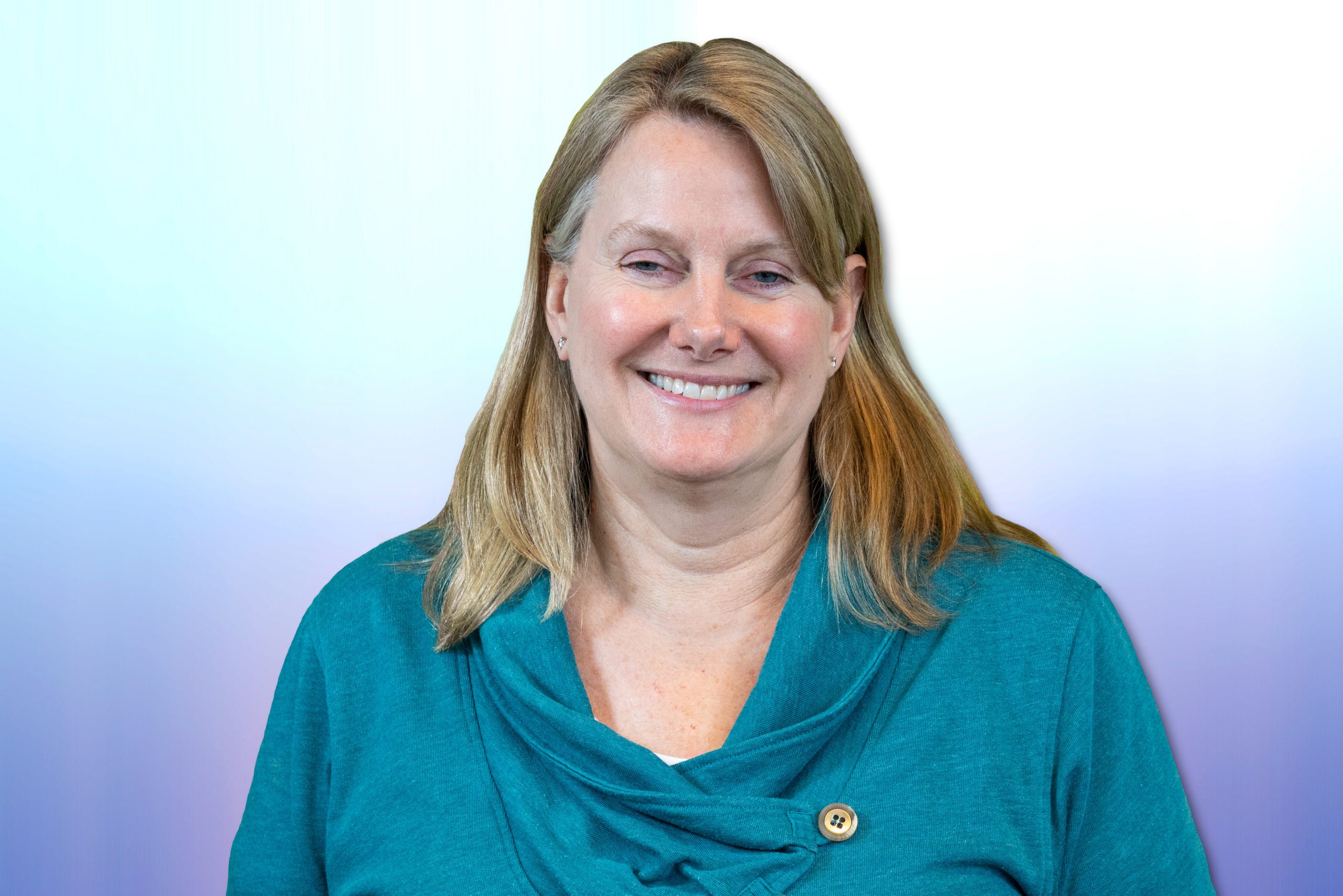 Janet joined Cimquest in 2021.  Janet is a former Certified Public Accountant, having earned her BS in Accounting from Lehigh University.  She gained a strong foundation in accounting and business from 5 years of audit engagements at Deloitte & Touche.  She then shifted her career to focus on leading project teams to implement operational process and system solutions with a 20+ year track record at MetLife of delivering results.   She leveraged business and financial acumen to drive decisions based on facts.
Janet is now focusing her experience on Cimquest's finance and operational processes.   Having implemented a new system in 2021, she is continuously working with the team to identify and implement process improvements and enhanced controls enabled by the new tools.  

#1 Global Mastercam Reseller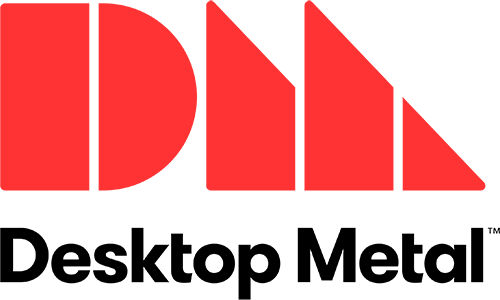 #2 Global Desktop Metal Reseller 2022
#1 Global Xact Metal Reseller 2022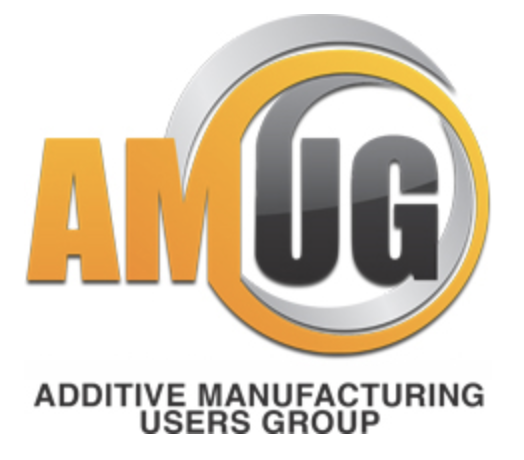 Recipient of DINO Award 2023
Hear it from our customers
Ryan Cummings, Manufacturing Engineer