Build a Fleet
Studio Fleet™ is a custom-configurable solution for in-house metal 3D printing, supporting a range of low to mid-volume production applications. It leverages Studio System+ technology—including stackable shelving for batch processing—for the rapid production of complex metal parts. Built to scale, Studio Fleet can be configured to deliver 5x the throughput of the original three-part system for only twice the capital investment.
FLEET CONFIGURATIONS
Studio System™
1 printer, 1 debinder, 1 furnace
1x throughput
Studio Fleet (3x)
3 printers, 1 debinder, 1 furnace
3x throughput
Studio Fleet (5x)
5 printers, 2 debinders, 1 furnace
5x throughput
Scale throughput
Studio Fleet makes it easy for manufacturers to scale production for low to mid-volume runs—without the prohibitive costs associated with custom tooling or dedicated production facilities.
COMMON SCENARIOS
Low volume production of custom parts
Aftermarket or replacement parts
Pilot runs prior to mass production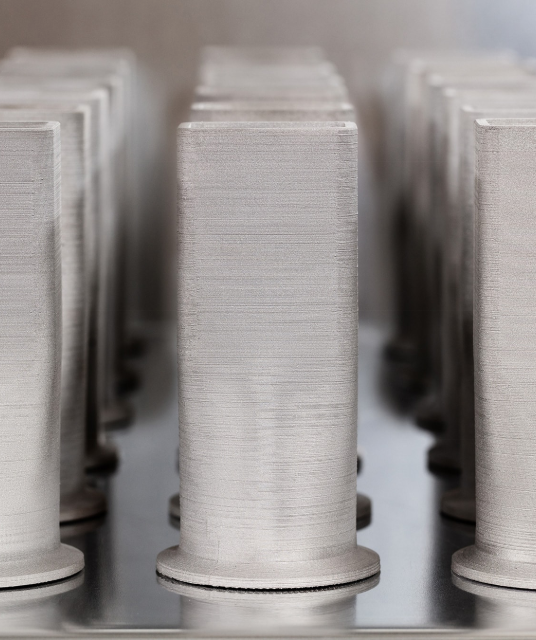 APPLICATION EXAMPLE
Extruder nozzle
Used to mix two dense ceramic slurries, the nozzle directs flow and defines the shape of extrusion. The application requires a complex loft design and relatively low quantity. Given the strength, stiffness, and thermal resistance requirements, the extruder nozzle must be made of metal.
In-house metal 3D printing is up to four times faster and 90% cheaper than CNC machining or selective laser melting (SLM). And instead of extrusion honing, parts are easily sanded in the green state to achieve critical surface finish on the nozzle interior.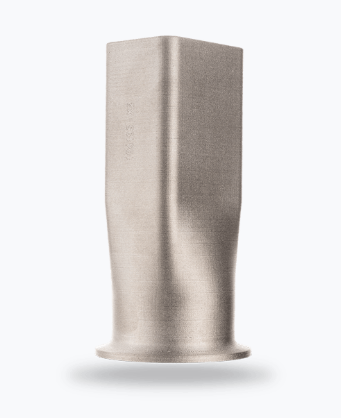 Reserve your Studio System+!
Desktop Metal is taking reservations for the Studio System+.  Shipping priority is based on the order in which reservations are received.