Hybrid Light Source and Multifunctional Handheld 3D Scanner
The FreeScan Combo, with a small size of 193x63x53mm and weighed only 620g, has dual light sources: blue laser and infrared VCSEL. Being a lightweight and portable metrology scanner, it is equipped with four working modes: multiple lines scanning, single line scanning, fine scanning, infrared scanning.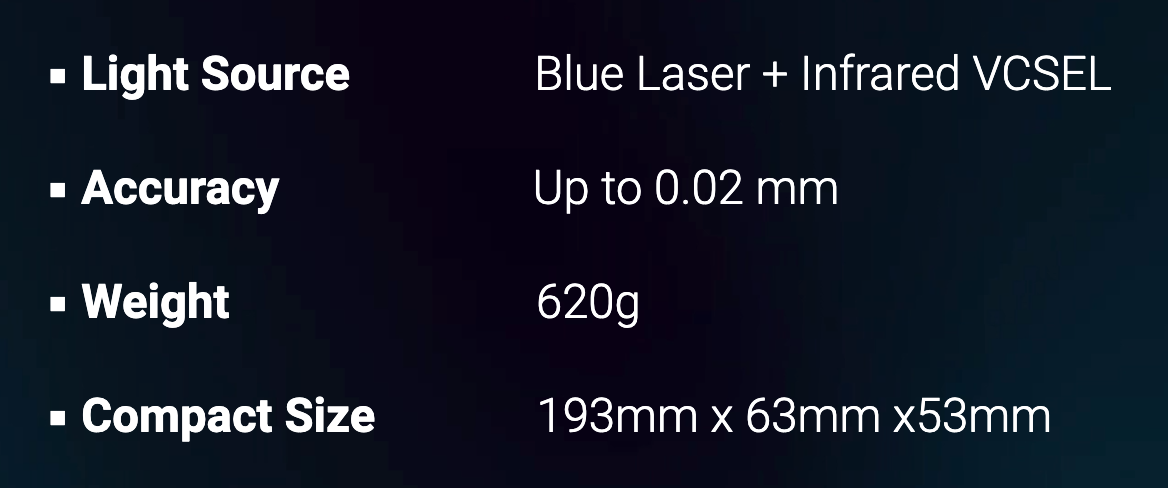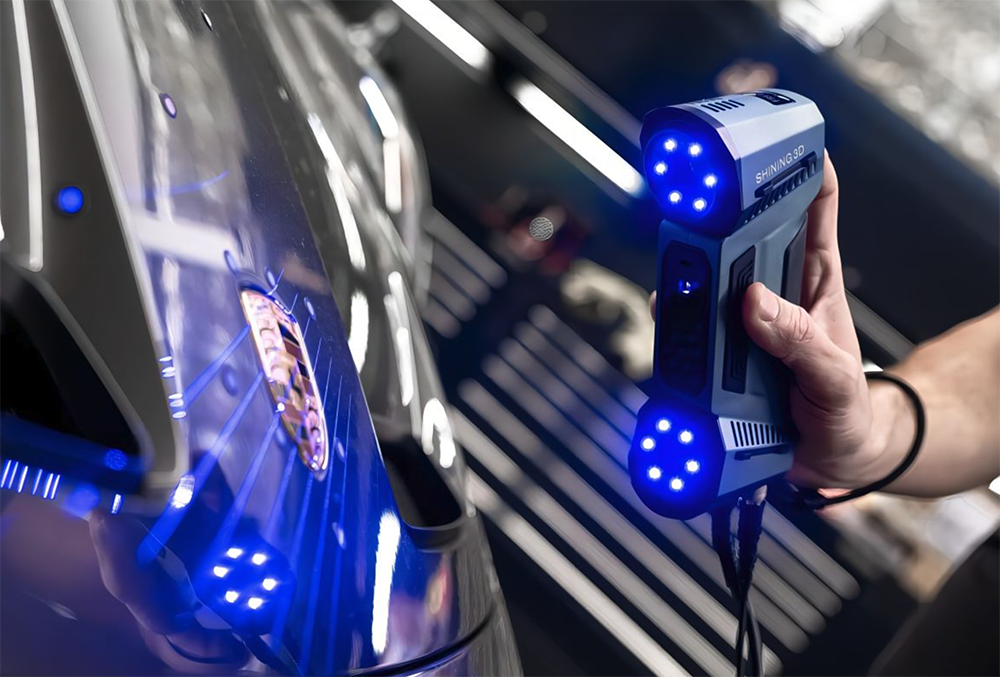 Applications
FreeScan Combo can be used to achieve metrology-level precision inspection, reverse design, additive manufacturing, and other applications in many manufacturing sectors, including the automotive industries, aerospace, rail transportation, heavy industries, mold manufacturing, casting and foundry and medical industries.