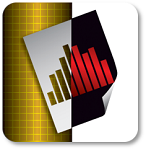 Verisurf Analysis provides a robust, off-line inspection solution for comparing inspection data to the nominal CAD model. Regardless of the CAD system, Analysis allows you to import the nominal CAD model and compare it against internal and vendor inspection data. Analyze point-to-point, point-to-curve, point-to-surface, point-to-meshes and instantly generate inspection reports.
A customizable Best Fit algorithm allows the optimal fit between the data and model for reporting. For reporting, Verisurf Analysis generates Excel-based text and HTML-based color reports, including color deviation mapping for clear, practical analysis.
Contact Cimquest
For more information on Cimquest Reverse Engineering, Scanning & Inspection Solutions
Call us at (866) 277-8778 or Contact Us Today.
Contact Cimquest