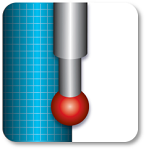 With Verisurf Measure, you can precisely measure features from precise single points to point clouds. Measure also lets you setup unique GD&T constraints, view the inspection device graphically on the computer screen, and it has Smart Tools to automatically recognize the features selected for measurement.
Verisurf Measure also includes Feature Align and Auto Align capabilities, which allow you to align the physical part to the CAD model using points, CAD features, and datums. And if you need inspection reports, Measure offers an easy way to create HTML or Excel based reports.
Contact Cimquest
For more information on Cimquest Reverse Engineering, Scanning & Inspection Solutions
Call us at (866) 277-8778 or Contact Us Today.
Contact Cimquest