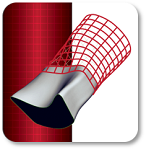 Verisurf Reverse offers powerful versatile reverse engineering software capable of returning real geometry from probed or scanned features. You can reverse engineer complex CAD surfaces as well as analytic features to create precise CAD models.
Create custom fit lines, arcs, splines, planes, spheres, cylinders and freeform shapes. Verisurf Reverse can also create meshes from point clouds in the form of STL files for surface analysis or future tooling and machining.
Contact Cimquest
For more information on Cimquest Reverse Engineering, Scanning & Inspection Solutions
Call us at (866) 277-8778 or Contact Us Today.
Contact Cimquest