A Reliable First Step into the World of Easy, Remote 3D Printing
The new UltiMaker 2+ Connect delivers reliable single extrusion for simple applications across a seamless digital workflow. It enables remote 3D printing via cloud for remote and secure file transfer and monitoring from anywhere in the world.
Built upon a proven architecture, the UltiMaker 2+ Connect is a robust workhorse requiring minimal maintenance.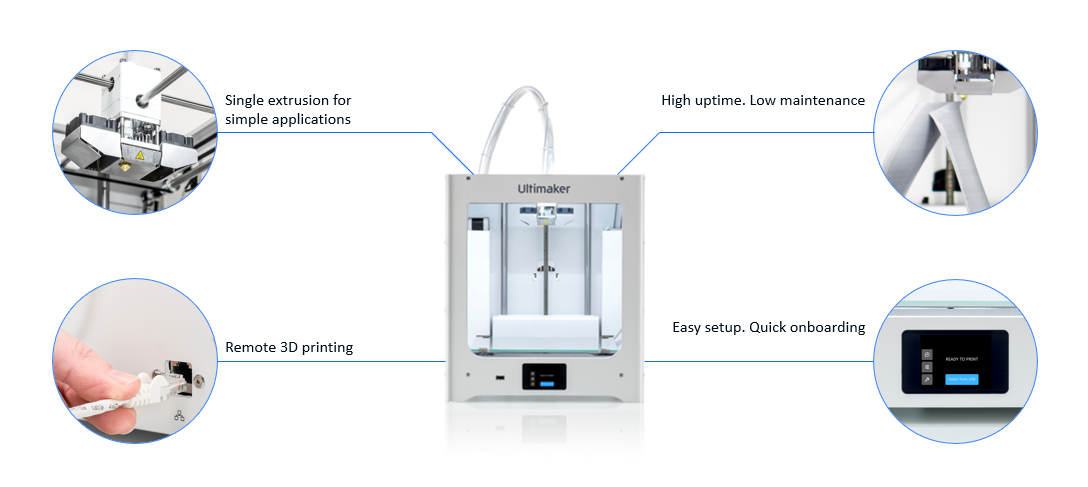 The UltiMaker 2+ Connect will enable small enterprises and higher education to enjoy an integrated digital workflow, start printing quickly, and benefit from upgraded components to further support reliability and uptime. It is the successor of the previous UltiMaker 2 as it has:
Single Extrusion with a build volume of 223 x 220 x 205 mm (8.7 x 8.6 x 8 in)
Down to 20 micron (0.001 inch) layer resolution
Open filament system, compatible with glass and carbon fiber composites
UFP filtering for more air quality peace of mind
2.4-inch touchscreen interface
Features summary
Sometimes single extrusion simplicity is all you need. The Ultimaker 2+ Connect builds upon the award-winning benchmark of its predecessor, to add intuitive operation and deeper software connectivity.
Build volume: 223 x 220 x 205 mm (8.7 x 8.6 x 8 inches)
Network connectivity via Wi-Fi or Ethernet enables remote printing over the cloud with added security
Easy control with the 2.4-inch color touchscreen
Ultimaker 2+ Connect Air Manager (sold separately) removes up to 95% of ultrafine particles and shields the print area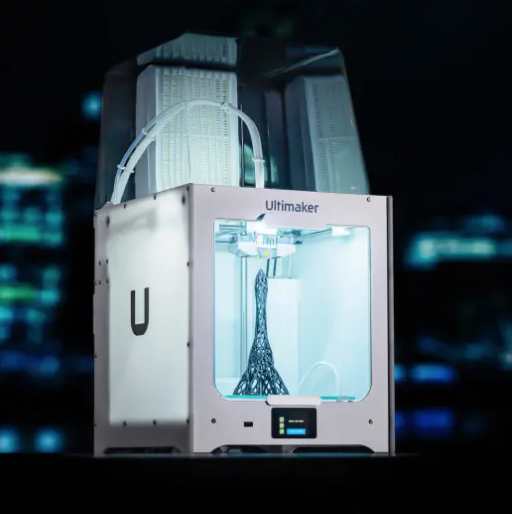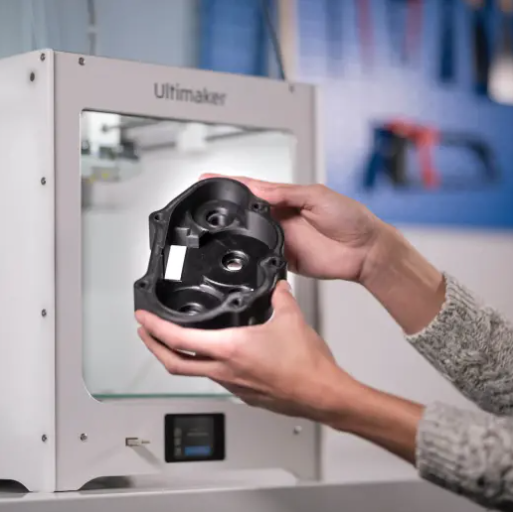 Who is the Ultimaker 2+ Connect for?
Small enterprises that want big savings
What if iterations could take just 8 hours instead of 80? That's the power of connected in-house 3D printing. And it's made possible with the Ultimaker 2+ Connect.
Test your ideas for less – by 3D printing prototypes with your choice of affordable materials. On average, Ultimaker customers achieve more than 80% cost savings compared to outsourcing.