Flexible, easy-to-use, cost-effective 3D scanner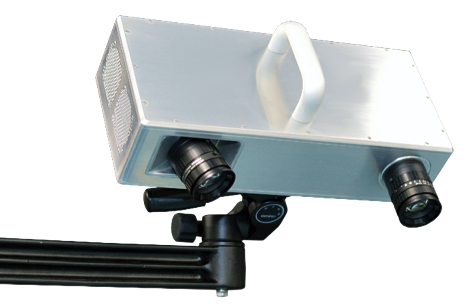 Variscan Pro 3D Scanner
Based on white light fringe pattern projection, the Variscan Pro 3D scanner models are industrial, high accuracy, easy to use solution for those seeking to employ the power of 3D scanning for their applications. With a bright, high-resolution structured light source, two resolution options and adjustable fields of view, these scanners offer true value for the novice to the advanced user for almost any application. Variscan Pro with AEOS 3D scanning, processing and automation software fully supports positioner control and photogrammetry for completely automated scanning.
Variscan unique features
Variscan scanners and integrated AEOS software are developed, manufactured and distributed in the United States.
All are metrology-grade, capable of repeatable accuracy of +/-.0007".
The Variscan Pro has repeatable accuracy of +/-.0003" in an uncontrolled environment and +/-.0001" in a controlled environment, making it comparable to the finest German-manufactured scanners made on the market, but for a fraction of the price.
All can capture both shape and color texture.
All can set multiple exposures for a given scan, making it possible to scan parts and assemblies made up of different materials without first spraying for a consistent finish.
Different light sources for scanners lend themselves to different surfaces. Variscan scanners can change the light source from structured white light, to blue light, green light and red light, on the fly.
Support of motorized turntable for scanning, including tilt and swivel tables.
Easy to learn and use scripting language for automation of scanning processes.
AEOS software integrates with all scanner models, providing a common scanning software platform.
Preset projector/camera option in an enclosure, making both calibration and scanning of objects very automated
Repeatable accuracy of +/-.0003" and may be dialed in to +/-.0001" in a controlled environment.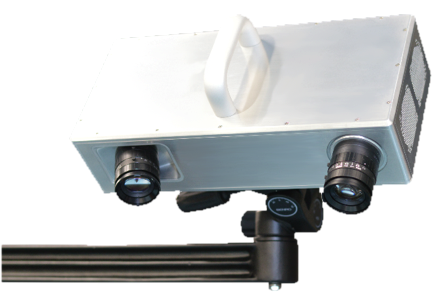 For 3D Printing applications, no additional processing software is required. AEOS has tools for:
Closing holes
Decimating
Smoothing
Combining scans / Merging scans
Global Registration of scans
Manifold tests
Comparison of multiple scans and color deviation maps
Exporting of several polygonal formats, including color texture for color 3D Printers
Variscan Pro Specs