Connect to computers wirelessly for complete freedom of 3D scanning with the Wireless FreeScan X7+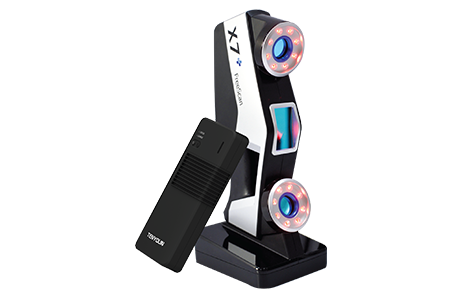 Unlimited 3D Scanning
Go wireless
Redefining the portability of handheld 3D scanners.
Brings you true freedom in 3D scanning.
Real-time visualization
Real-time data display on your smartphone or tablet, for ease of scanning of large objects and scenes.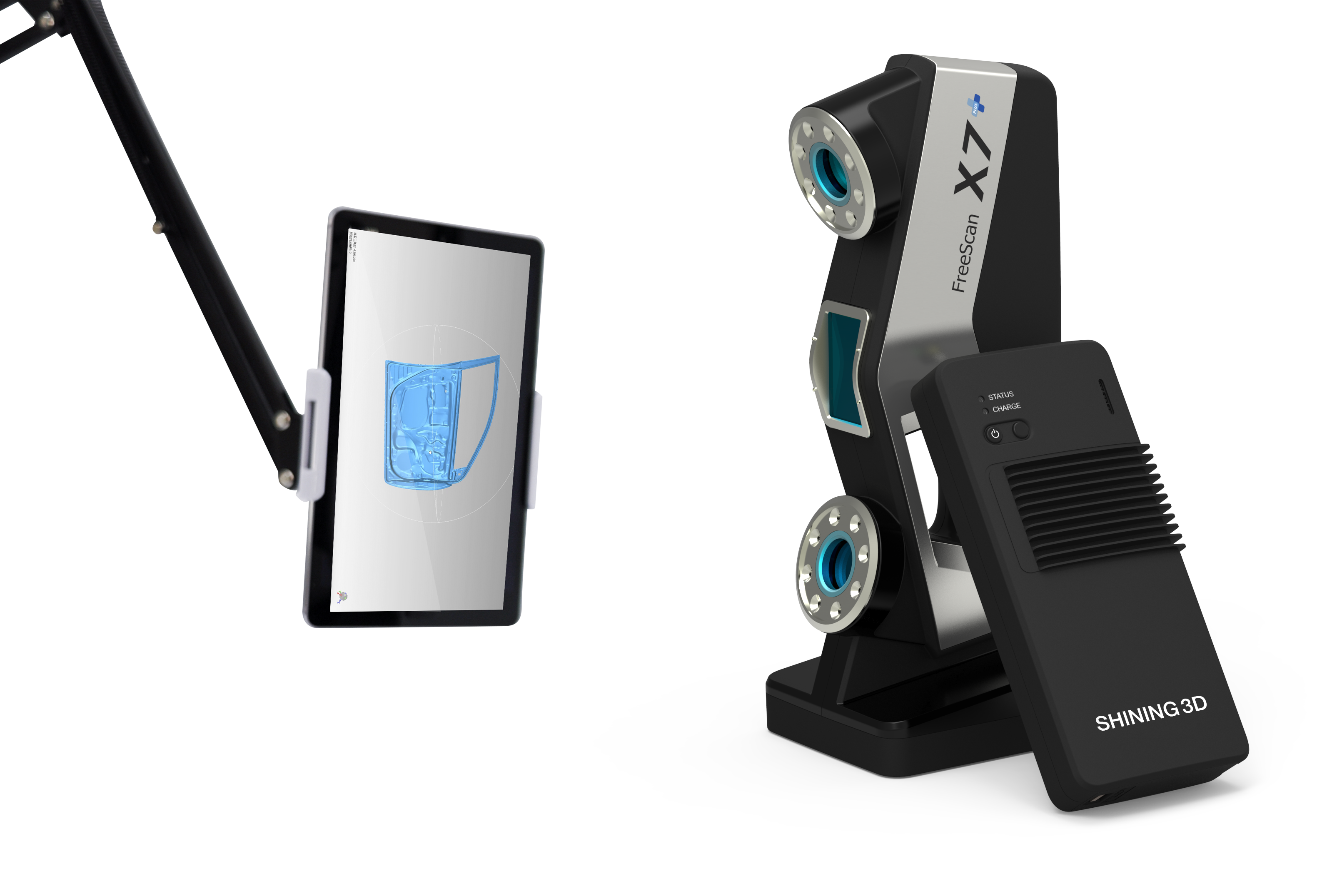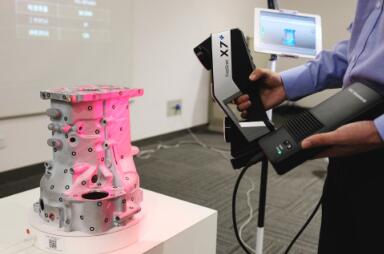 Portable and user-friendly
Light-weight 3D scanner & "AirMaster," intuitive workflow for easy operation.
Long battery life
Adaptable to measurement tasks in indoor, outdoor, and other complex environments.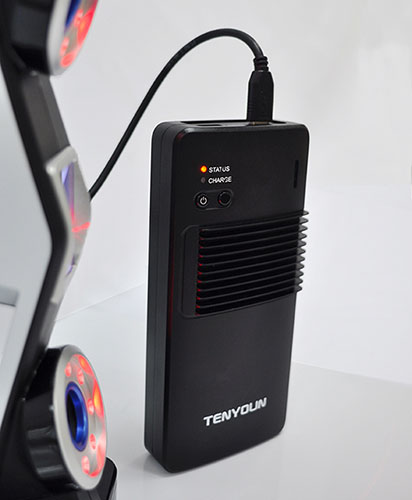 Advanced operation
AirMaster wireless computational processor, with a built-in heterogeneous multi-core SOC processor, offers a calculation of image data completely driven by the hardware.