Advanced materials designed to deliver beautiful results.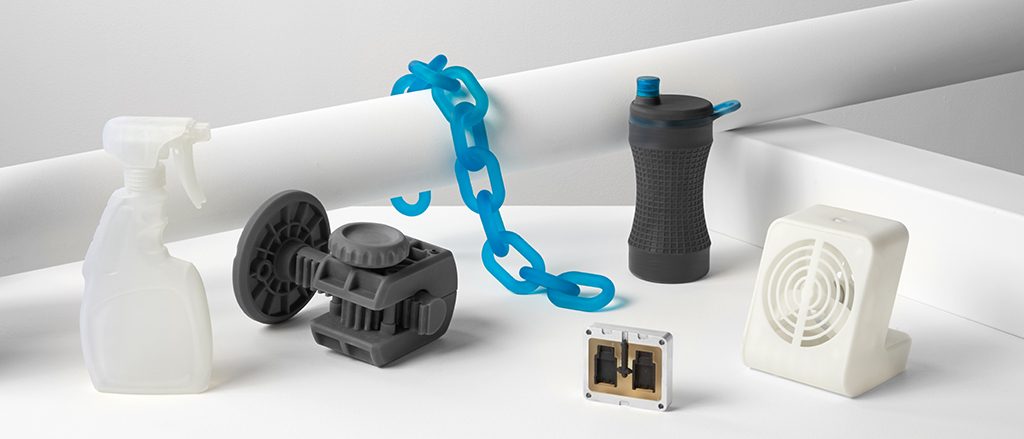 Engineering Resins
Formlabs' library of versatile, reliable Engineering Resins is formulated to help product designers and manufacturers reduce costs, iterate faster, and bring better experiences to market. Whether you're optimizing your manufacturing process, rapidly iterating through designs, or assessing form and fit, our Engineering Resins are formulated to withstand extensive testing and perform under stress.
Grey Pro Resin
Rigid Resin
Durable Resin
Tough Resin
Flexible Resin
High Temp Resin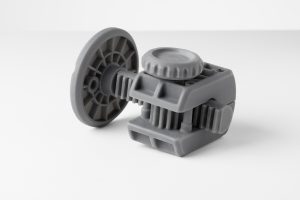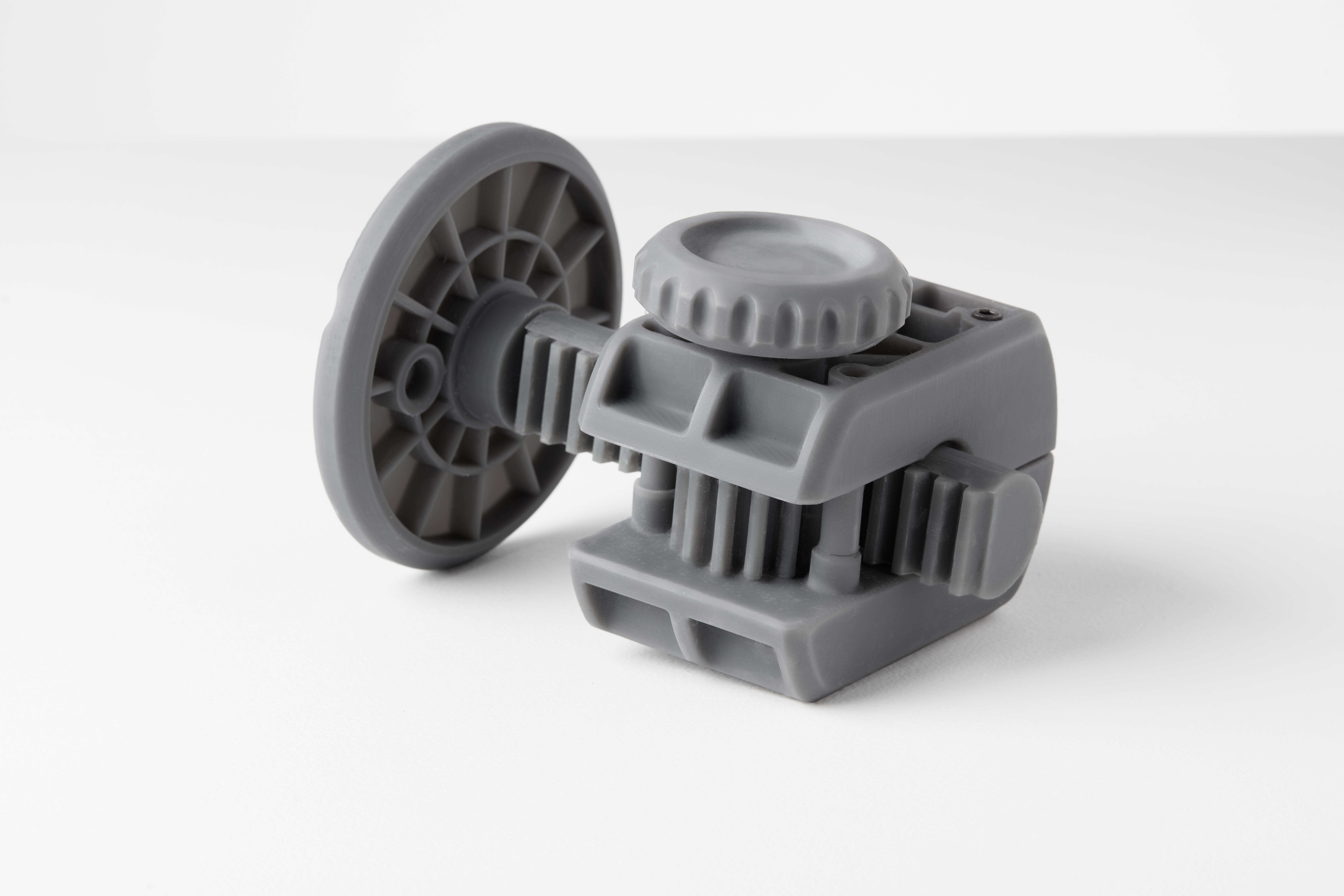 NEW! Grey Pro Resin for Versatile Prototyping
Grey Pro Resin offers high precision, moderate elongation, and low creep. This material is great for concept modeling and functional prototyping, especially for parts that will be handled repeatedly.
Good for: form and fit testing; prototyping injection molded products; mold masters for plastics, silicones, and more; jigs and fixtures for manufacturing.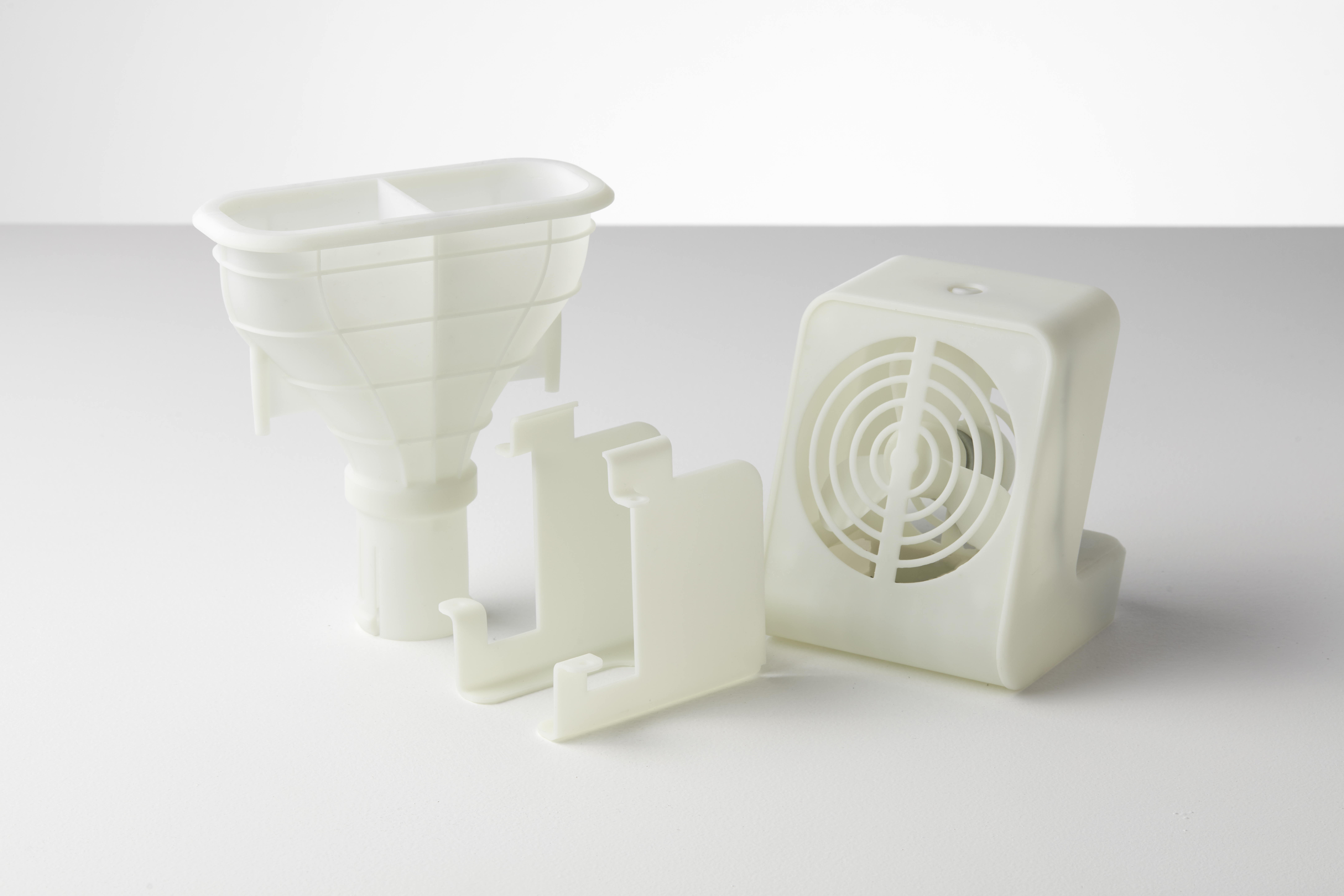 NEW! Rigid Resin
Rigid Resin is filled with glass to offer very high stiffness and a polished finish. This material is highly resistant to deformation over time and is great for printing thin walls and features.
Rigid Resin has the highest modulus of all Formlabs materials. It has great impact strength, heat resistance, and stability, but is more brittle than Tough and Durable.
Good for: turbines and fan blades; jigs, fixtures, and tooling; manifolds; electrical casings and automotive housings.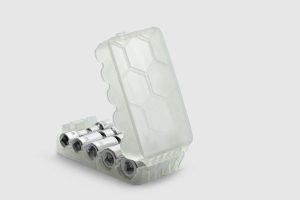 Durable Resin
With low modulus, high elongation, and high impact strength, Durable Resin produces parts with a smooth, glossy finish and high resistance to deformation. Use this material for applications requiring minimal friction.
Durable has the highest impact strength of our Engineering Resins. Its low modulus and high elongation make it highly resistant to deformation.
Good for: consumer packaging; bushings and bearings; snap fits and flexures; living hinges.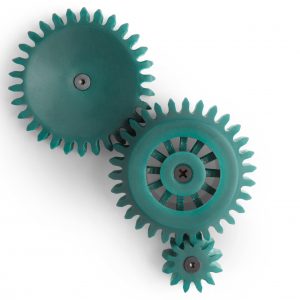 Tough Resin
Tough Resin balances strength and compliance, making it the ideal choice for prototyping strong, functional parts and assemblies that will undergo brief periods of stress or strain.
Good for: sturdy prototypes; interference and press fits; assemblies.
Flexible Resin
Use Flexible Resin to produce parts that bend and compress. Flexible is excellent for simulating soft-touch materials and adding ergonomic features to multi-material assemblies.
Flexible is a softer material, with a durometer of 80A close to that of rubbers used for shoe soles or tire treads. This elastic material has a low tensile modulus and high elongation.
Good for: hearables prototyping; packaging; stamps.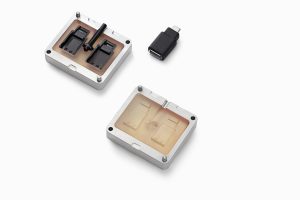 High Temp Resin
High Temp Resin offers a heat deflection temperature (HDT) of 238 °C @ 0.45 MPa, the highest among Formlabs resins. Use it to print detailed, precise prototypes with high temperature resistance.
Key applications include parts for hot air, gas, and fluid flow; heat-resistant mounts, housings, and fixtures; and molds and inserts.
Print resolutions: 100, 50, and 25 microns. Post-curing required.
Standard Resins 
Gresycale Resins for Prototypes and Models: With a matte surface finish, opaque appearance, and precise details, Black, White, and Grey Resins are ready to use right off the printer. Their neutral undertone also makes a great base for parts that will eventually be painted or undergo other finishing processes.
Clear Resin for Transparent Applications: Stereolithography 3D printing technology makes clear prints possible on the desktop. Clear Resin is great for fluidics and moldmaking, optics, lighting, and any parts requiring translucency.
Color Resin: The first integrated color mixing solution for stereolithography, the Formlabs Color Kit enables 3D printing in 16 colors without the manual work of finishing and painting. Field test product concepts more quickly with 3D prints that fit their environment.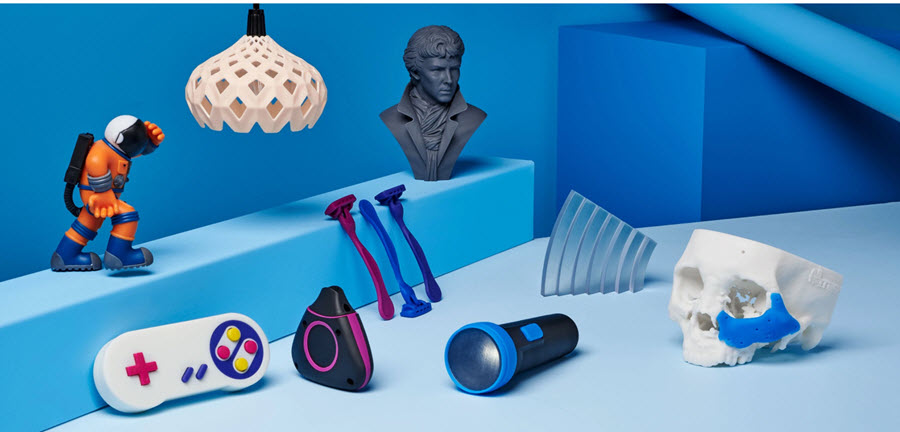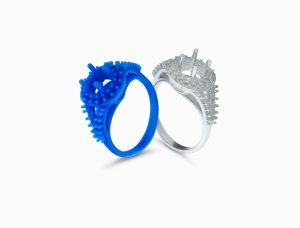 Jewelry Resins 
Castable Resin was designed to capture precise details and smooth surfaces.

It burns out cleanly without ash or residue, allowing jewelers and casting houses to go straight from digital design to a 3D print suitable for direct investment casting.