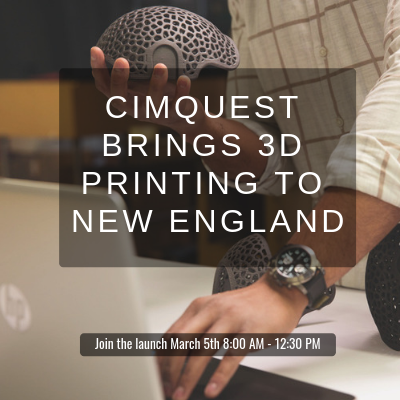 Join us on March 5th for the Grand Opening of our 3D Printing showroom at our New England facility in Sterling, MA. The event will showcase some of the latest 3D Printing technologies and give you a chance to meet with Cimquest engineers and Product Specialists.
We will have presentations that will cover topics such as:
Leveraging Color with 3D Printing
Scanned Data into Feature Rich CAD
Accuracies and Tolerance of 3D Printing
DETAILS
March 5th, 8:00 AM – 12:30 PM
Cimquest New England
68 Pratts Junction RD
Sterling, MA 01564
Please note that we only have 40 spaces open to attend these free seminars and it will be first come first serve.
For more details (including the agenda) and to register, please click the button below.