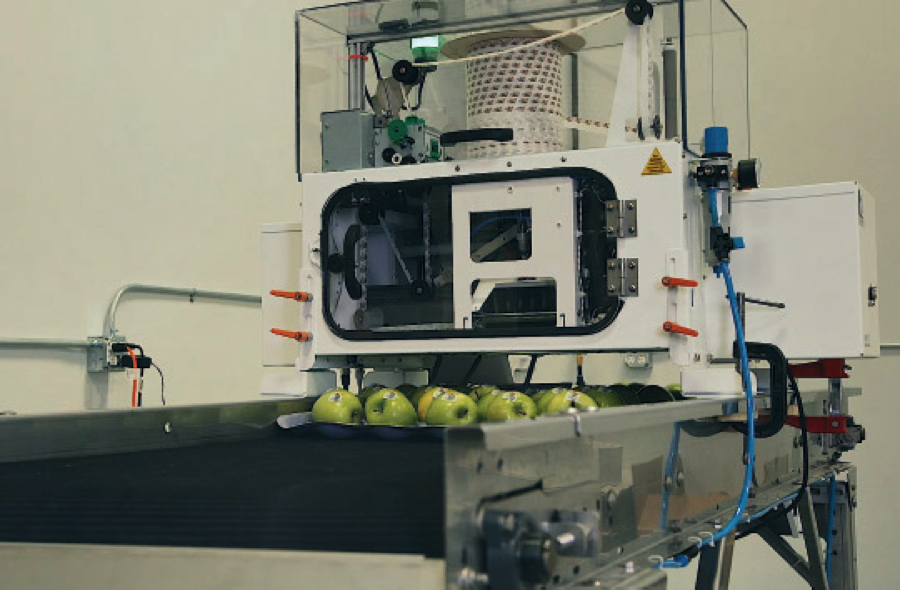 The rules of the game are changing
Machinery and production line component production have typically been served with traditional processes such as CNC machining and injection molding. However, as industries strive to find greater efficiencies and add more value for their customers, machinery and production line manufacturers and runners are looking for ways to enhance and optimize how they produce components–in order to offer unique/customized solutions at low cost to their internal or external customers, drive greater production line efficiencies with lightweight, high performance parts, and maximize equipment uptime.
Why consider 3D printing for machinery parts?
3D printing opens up a world of new opportunities for machinery and production line component production–both for original and spare parts.
HP Multi Jet Fusion is a relatively new 3D printing technology that powers HP's Jet Fusion 3D printers, which can offer disruptive cost, speed, and quality benefits compared to other 3D printing technologies:
Speed
HP Multi Jet Fusion can help minimize machinery and production line downtime and associated costs thanks to the production of customized original and spare parts in-house, reducing lead times from weeks or days to a matter of hours versus existing production methods.
In-house, on-demand production of multiple new part designs in parallel can also increase production line flexibility allowing for fast changeovers. Machinery and production line runners can quickly adapt to and offer optimal design solutions for production-line changes.
In addition, manufacturers of machinery and production lines can benefit from the speed of HP Multi Jet Fusion production and fulfill customer demand for original spare parts delivered in a matter of hours. This can also help reduce equipment maintenance costs and risks associated with usage of non-original spare parts.
Design freedom for lightweight, customized parts
3D printing can produce complex geometries that were not possible before, enabling lighter parts with enhanced performance, thanks to lattice structures or topology optimization. Moreover, 3D printing materials are lighter than aluminum or steel.
With HP Multi Jet Fusion, a part's weight can be reduced while still maintaining its robustness, as HP MJF can produce parts that have nearly the same mechanical properties for the XY axes compared to the Z axis–therefore, in the design process there is no need to factor in mechanical behavior.
The example on the right shows an internal part from an HP large-format printer, originally produced with CNC (the part on the left), that has been redesigned for HP MJF (the part on the right), enabling a 50% cost reduction, 93% weight reduction and 95x carbon footprint reduction.
Design optimization to enable lightweight parts helps improve machinery and production line performance contributing to energy efficiencies, higher throughput, longer equipment lifespan and reduced maintenance costs.
Unique, non-standard parts with geometric complexity can be produced easily so that machinery and production line manufacturers can provide customized solutions adapted to each machine and floor plan dimension. Unlike traditional production methods, with HP Multi Jet Fusion, customization or geometrics complexity–even for low volumes–do not imply incremental time or cost.
Cost
3D printing can help reduce inventory and transportation costs versus traditional production methods, as exact quantities of parts can be produced cost-efficiently and quickly, when they are needed.
The minimized downtime as a result of reduced spare parts lead times can drive significant cost savings.
For machinery and production line runners, repair and maintenance costs can be reduced by producing original spare parts in-house.
As mentioned before, HP Multi Jet Fusion technology can produce functional parts that have been redesigned (hollowed or topologically optimized) to reduce the quantity of material required to manufacture them, resulting in further cost savings.
In comparison to other 3D printing technologies, HP Multi Jet Fusion can produce quality parts at the lowest cost, thanks to HP 3D High Reusability materials that offer up to 80% surplus powder reusability.
Business expansion
HP Multi Jet Fusion can also help machinery and production line manufacturers expand their business with new revenue streams by providing their customers unique and customized original spare parts on-demand, with minimal inventory impact.
For more information on the HP Jet Fusion series of printers, please click the button below.