Nexa3D announces the immediate availability of 3843-xABS Black Material for durable prototypes and functional production parts powered by Loctite™ high-performance materials.
Nexa3D recently joined Henkel's Open Materials Platform with the goal of expanding the capabilities of its ultrafast production 3D printing technology. Together, the companies are combining their skills and expertise to further scale improvements in industrial additive manufacturing.



As a result, both companies are announcing the availability of Nexa3D 3843-xABS Black suitable for durable prototypes and functional parts production with attributes similar to ABS. This is a single-component light cure, acrylic resin based on Loctite 3843 that is specifically tuned for use with Nexa3D's flagship NXE400 3D printer. 3843-xABS Black is a high performance, high modulus material that boasts excellent flexural and tensile physical properties with a relatively high degree of elongation. It also displays high green strength and excellent heat deflection temperature, enabling it to print accurately and function in a wide variety of demanding engineering applications including connectors, arms, levers and brackets, and other mechanical assemblies used in robotics, automation machinery and manufacturing stations, in addition to parts and systems for a variety of last mile transportation vehicles, including drones.
Tough resin with High impact resistance
High print resolution and good surface finish
High heat deflection temp (HDT) 80°C
Going forward, Nexa3D and Henkel plan to expand the portfolio of materials which are tailored specifically for the high throughput capabilities of Nexa's Lubricant Sublayer Photo-curing (LSPc) technology. The NXE400 prints up to 19 liters of part volume at high speed, greatly reducing the time it takes to produce functional prototypes and production parts, often from hours to just minutes.
Through ongoing collaboration, the companies aim to unlock an even wider range of applications, directly benefiting designers and manufacturers who want to leverage 3D printing in the production of truly functional parts.
Please join us this Wednesday at 11am for a webinar to learn more about this material and the others that Nexa3D currently provides…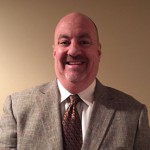 Dave Macfie is the Director of 3D Printing Sales at Cimquest. Dave a Mechanical Engineering degree from New Jersey Institute of Technology and has been educating customers about the benefits of additive manufacturing for the past 20-years. During his off-time he volunteers within his community to help those in need.