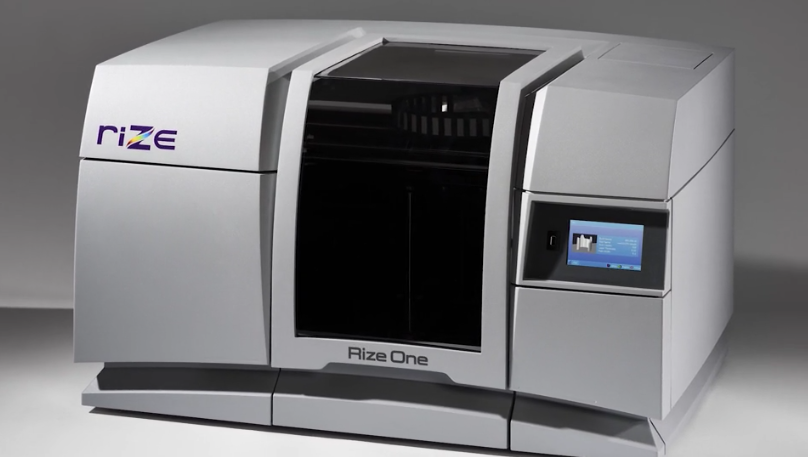 There is a fairly new machine on the 3D printing scene, the Rize™ One. Capable of producing parts in a medical grade material, the Rize One sets out to eliminate the common hassles and headaches attributed to post-processing.
If you've ever worked with common extrusion-based 3D printers, then you know that a part is typically not finished when it first comes off of the machine. With these systems, support material must be removed after the model comes off the build plate.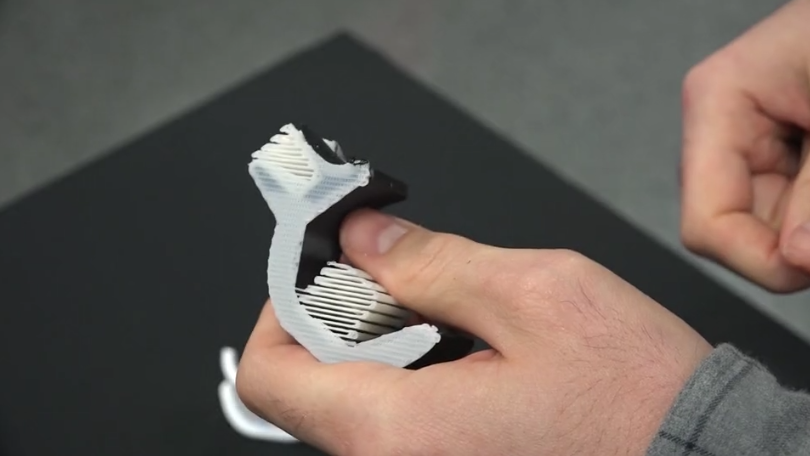 Many supports can be broken away manually, but sometimes there is usually some resistance in areas that have strong adhesion. Dissolving support can be an option but may involve hazardous materials with special consideration needed for disposal.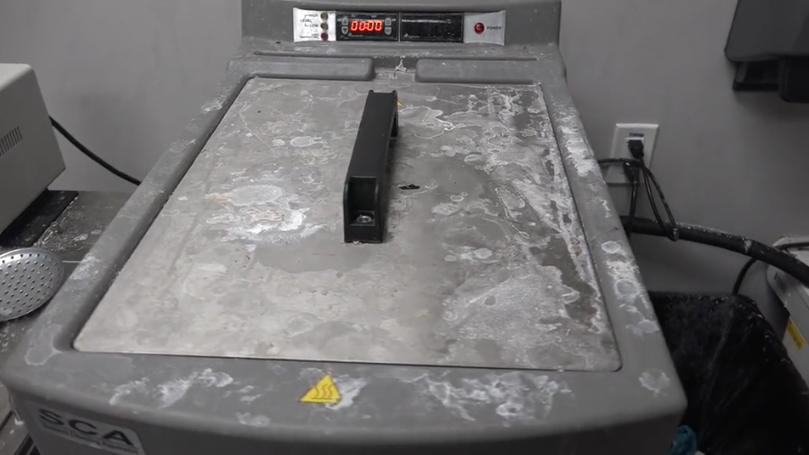 Regardless of the method, valuable time is added to the process.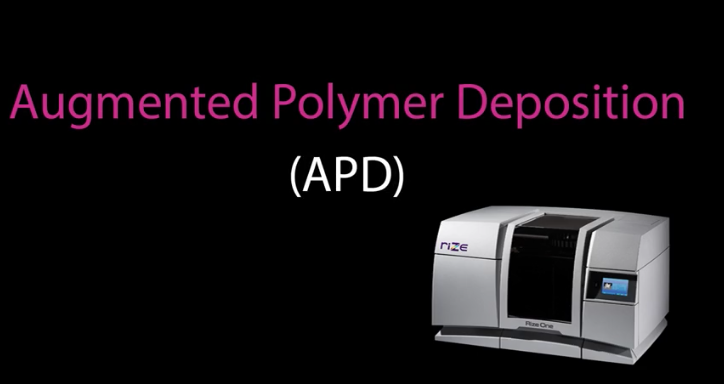 The Rize One addresses these post-processing obstacles through a patented Process called Augmented Polymer Deposition. APD involves the simultaneous extrusion of thermoplastic and jetting of functional inks.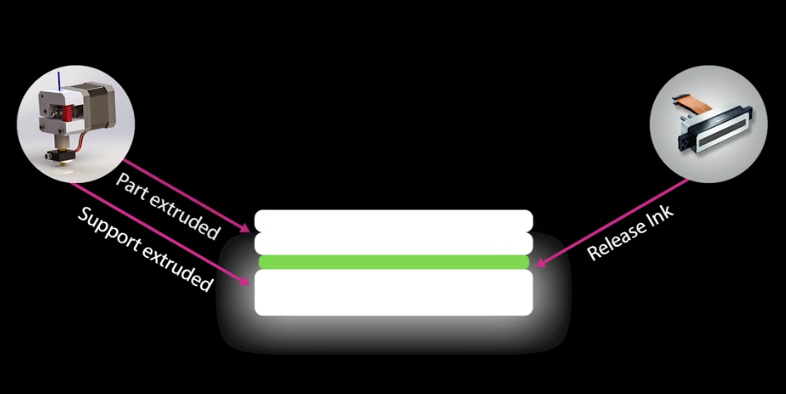 Release ink is jetted between support and model layers to allow for seamless support removal, while a marking ink can be used to print custom text or detailed images on parts. This is great for labeling part iterations, marking fixtures with instructions, or visual imagery.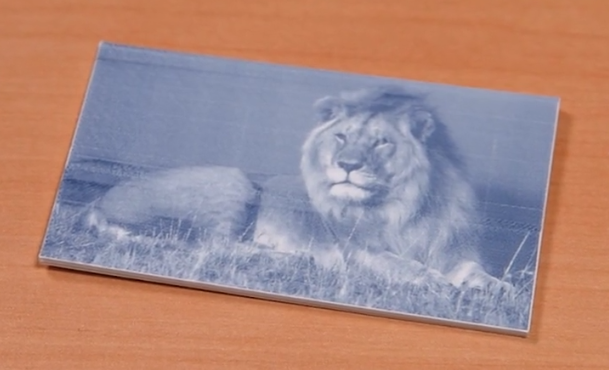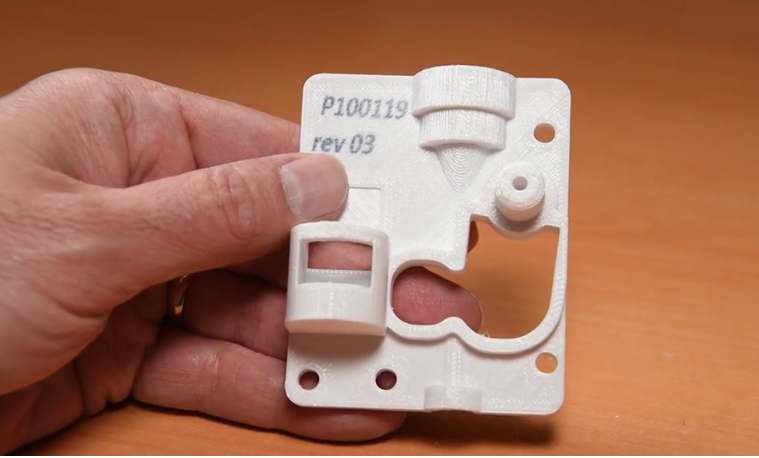 The Rize One further distinguishes itself with Rizium One, a special compound of engineering and medical grade thermoplastic.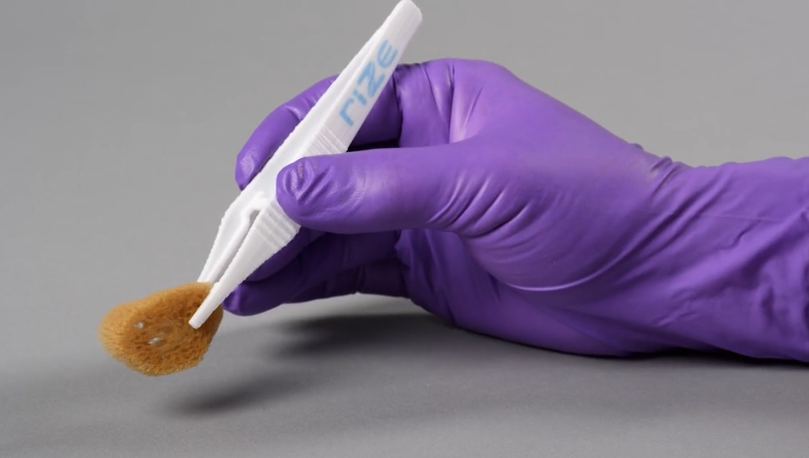 Rizium One creates parts with a higher Z strength than common extrusion-based materials such as ABS and Polycarbonite. It is a safe, environmentally-friendly material, giving engineers the flexibility they need to create practical parts.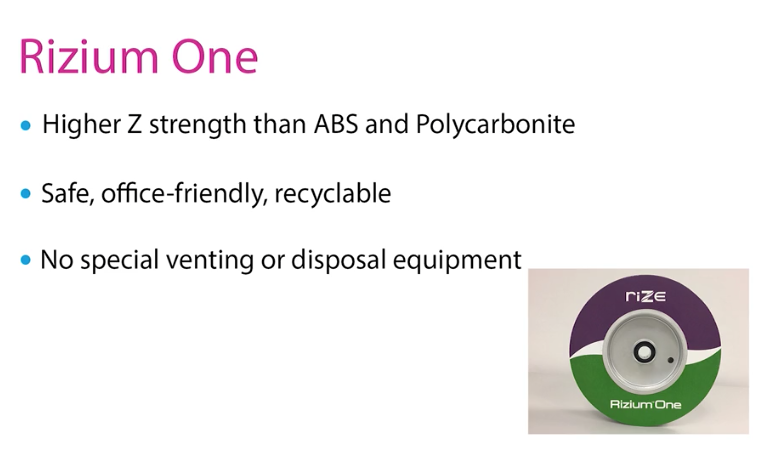 The Rize One is a robust 3D printing platform that offers superior mechanical properties. And with minimal post processing, your team can spend more time on the things that matter most: refining, testing, and perfecting their designs.
For more information on the Rize One 3D printer, please click the button below.