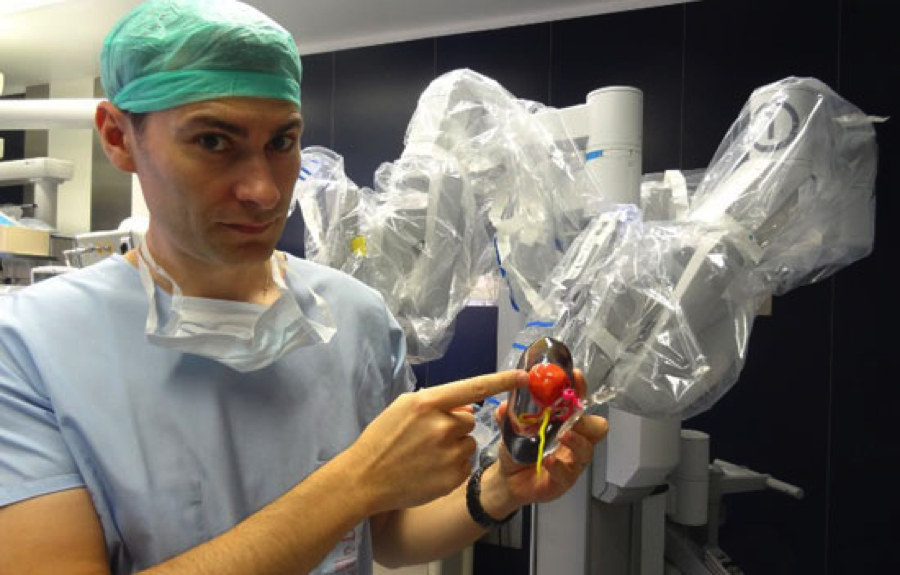 As is well known, the annual meeting of the Radiological Society of North America (RSNA) is the technology conference and generation systems country 's most important medical images. In the 2015 edition, which coincided with the centenary of society, special attention was given to the cutting-edge technologies and tools that help radiologists, including Stratasys 3D printing. One of the applications in the field of medicine that has continued to spark considerable interest in this year's conference is the use of patient images to create medical models printed in 3D. Stratasys participated in four full-capacity workshops led by Dr. Frank Rybicki of Ottawa Hospital. The sessions provided hands-on training to more than 600 physicians worldwide who were taught to take pictures of patients with MRI or CT scans, to isolate the anatomy of interest, and to prepare the files for printing on 3D Stratasys.
"Physicians have effective tools for performing anatomical scans and converting them into 3D printed models on Stratasys 3D printers; This increases the success of interventions through better planning, "said Scott Rader, CEO of Medical Solutions, Stratasys. Surgical models printed in 3D have revolutionized the way surgeons prepare for complex interventions. Thanks to Stratasys PolyJet 3D multi-color printing technology and materials, surgeons can have a precise, 3D printed replica of the patient's scan result to assess the risks, see blood vessels, tumors, or Tissues and optimize surgical procedures to improve effectiveness in interventions and clinical outcomes.
The adoption of the use of 3D printing by hospitals and medical institutions has led to collaboration with Stratasys and Vital Images to streamline workflows hospitals. Attendees at the RSNA meeting witnessed firsthand how Vital Images software is used to convert 3D images into STL files that can be directly printed in 3D on Stratasys 3D printers.
Vital Images and Stratasys stands were presented with several 3D printed medical models obtained with Vital Images software, as well as models that allowed the observation of liver tumors, cerebral aneurysms and calcifications of cardiac valves. At the 3D Printing Education Exhibit, participants had the opportunity to see a live donor liver transplant model live on a Stratasys Objet500 Connex3 3D printer. Guests also had the opportunity to interact with Stratasys' medical solutions team and members of the medical community. Dr. Frank Rybicki of Ottawa Hospital, Dr. Jonathan Morris of the Mayo Clinic and Dr. Justin Ryan of the Phoenix Children's Hospital discussed current trends related to 3D printing applications in the medical field.
For more information on our complete line of Stratasys 3D printers, please click the button below.
[button link="https://cimquest-inc.com/products/stratasys-3d-printing-solutions/" color="default" size="" stretch="" type="" shape="" target="_self" title="" gradient_colors="|" gradient_hover_colors="|" accent_color="" accent_hover_color="" bevel_color="" border_width="1px" icon="" icon_divider="yes" icon_position="left" modal="" animation_type="0″ animation_direction="down" animation_speed="0.1″ animation_offset="" alignment="left" class="" id=""]More Info[/button]