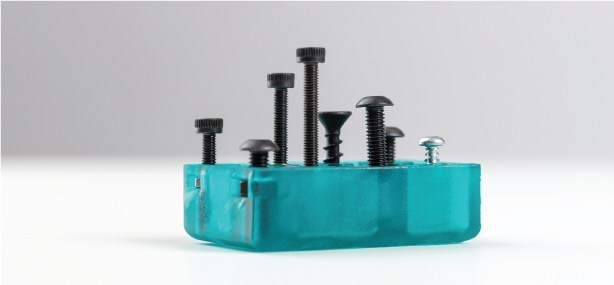 3D printing conceptual models is a great way to save time and money early on in the development stage. Engineers can use printers as a sketch pad to build and test out various iterations, and determine necessary adjustments to improve the design.
Functional parts take prototyping to the next level, allowing engineers to test models for form and fit and to see how they perform in an assembly. Depending on the application, it is sometimes necessary to combine multiple parts using screws or some other form of fastening.
Formlabs has collected various design options for screw threads that can be used with their Tough engineering resin. In the white paper download below, you can learn about all of the options, see the pros and cons of each method, and determine the best fit for your application. Just click the blue bottom below for the PDF download.