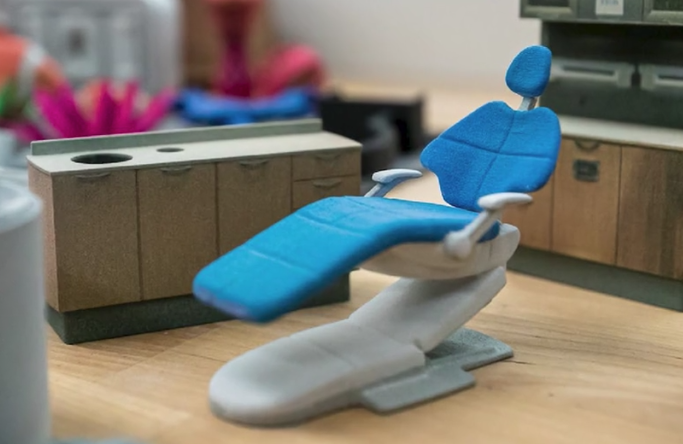 A-dec is an Oregon-based manufacturer of dental equipment, including specialty chairs, delivery systems, medical lightning, and supplies. They are always looking to improve the ergonomics of designs since better ergonomics results in better care and experience for patients. A-dec was no stranger to 3D printing. They first adopted traditional 3D printers a decade ago, to assist in product development. However, due to limits on speed, strength, and detail, they were forced to outsource many of their prototypes.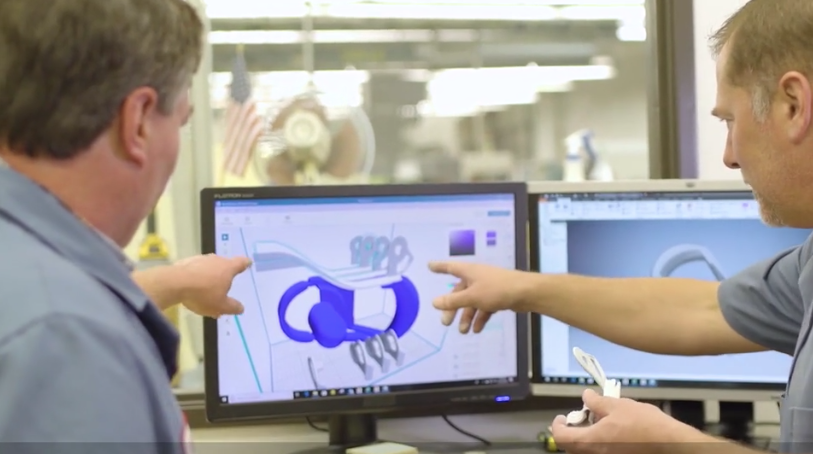 When they adopted HP's full-color solution, they first used it for prototypes and quickly expanded to jigs, fixtures, and assembly aids. They were impressed with the improved surface quality, mechanical properties, and speed.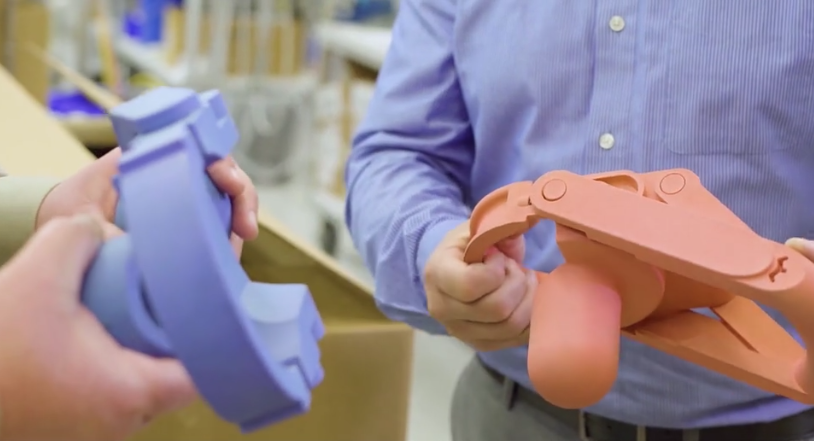 But another important characteristic was the geometric tolerances, allowing assemblies to fit together accurately.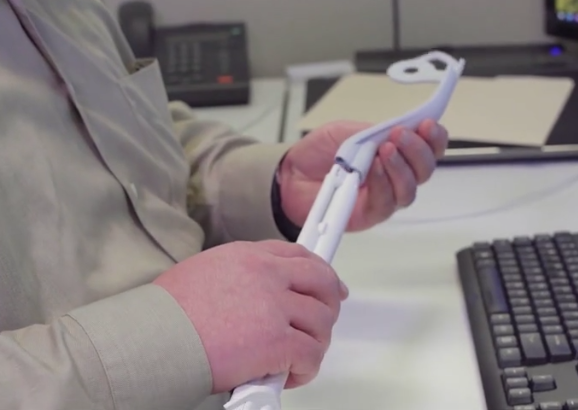 Initially intended for only prototypes and tools, engineers began to see the machine's potential for end-use parts. They started to make replacement parts for their subtractive machines. On older subtractive machines, replacement parts may not be available from the OEM, which requires costly outsourcing. This was also the case for a customer's dental machine. The customer needed a replacement part for a 20-year-old dental unit. Previously made by vacuum forming, the tool to create this part had been destroyed years prior. They were able to quickly print on the HP and paint it before it was sent to the customer to be installed.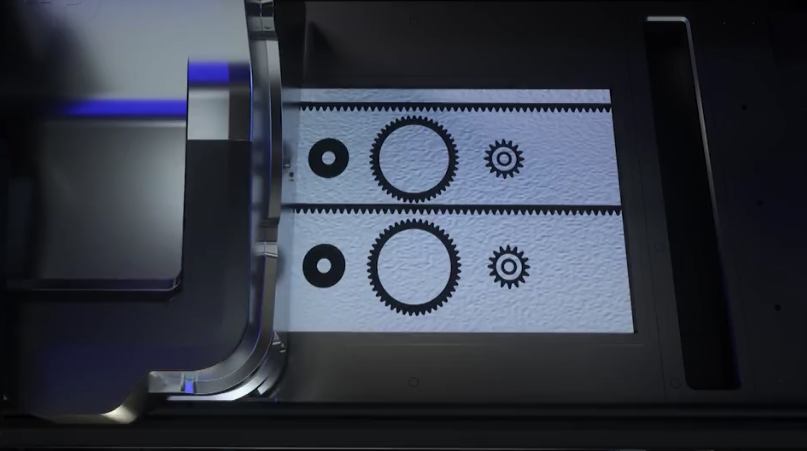 With HP Multi many components can be printed overnight, saving massive amounts of overtime and allowing the project to be released on time. In terms of costs, A-dec used to spend upwards of $200,000 per year in outsourcing services. By bringing this solution in house, the outsourcing cost has been reduced to nearly $0.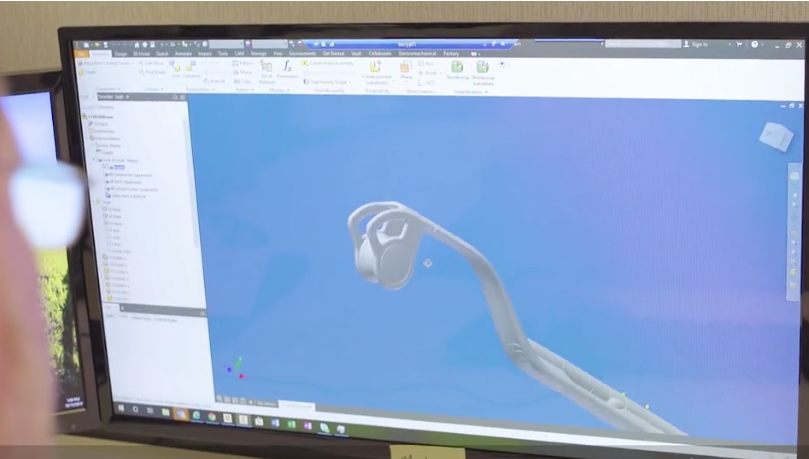 A-dec envisions the technology growing within their organization as a snowball effect: The more they use HP MJF technology for projects and purposes, the more visibility the machine and the parts receive, and thus the more engineers and customers start requesting it.
For more information on HP 3D printers, please click the button below.