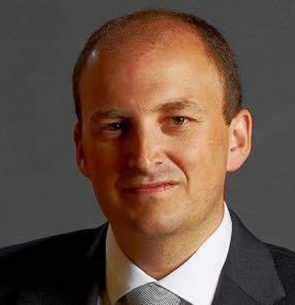 Alex Moñino, HP Vice President – 3D Printing Global Strategy and Business Management will be giving a presentation at the Xpand3D event called "Changing the Way the World Designs and Manufactures." He will explain how the Digital Industrial Revolution is changing the way the world designs and manufactures and transforming manufacturing.
Alex Moñino has been the Vice President of 3D Printing Global Strategy and Business Management at HP for the past 2 years. Prior to this position, he was the head of marketing & go to market for the HP 3D Printing business, responsible for 3D Strategy, Product roadmap, Marketing, NPI, Go To Market design and Implementation.
Alex joined HP in 1997. Since then, he has held different marketing and business management positions for HP 3D Printing, Designjet, LaserJet and Inkjet Supplies; he has been based in HP Boise, San Diego and currently he is located in Barcelona.
Alex holds an Engineering degree in Industrial Organization by Universitat Politècnica de Catalunya, as well as formal training in Marketing Strategy and Management from INSEAD, Harvard and Kellogg School of Mgmt.

Don't miss out on this great event and a chance to see all the great keynote presentations. Register for the event today by clicking the button below.