Welcome to the Cimquest Blog!
Check here often to find Cimquest, Mastercam and 3D Printing happenings, product offerings and update info along with general Industry trends and breaking news.
August 2022
There are many analytical tools available in Control X under the Measure command that are extremely useful. This edition of Metrology Minute will explore common measurements that could prove useful to metrologists.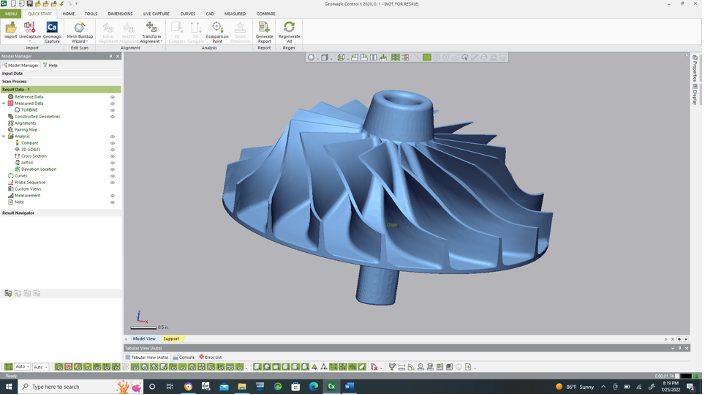 Measure Distance is a quick way of determining the approximate length of a blade, in this example, without going through the trouble of creating a 2D or 3D dimension. Just […]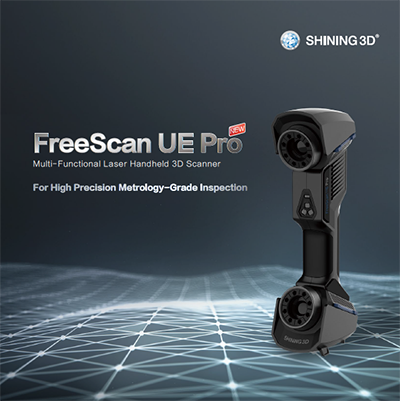 The Freescan UE Pro is our latest and most impressive handheld laser scanner. Similar to the UE11 and UE7, the UE Pro also has settings for reflective and black parts, making it a very durable option to scan multiple part textures without the need to spray the surface. Developed by Shining 3D, this scanner's accuracy specification is +/- 20 microns or +/-.00079". More importantly, the […]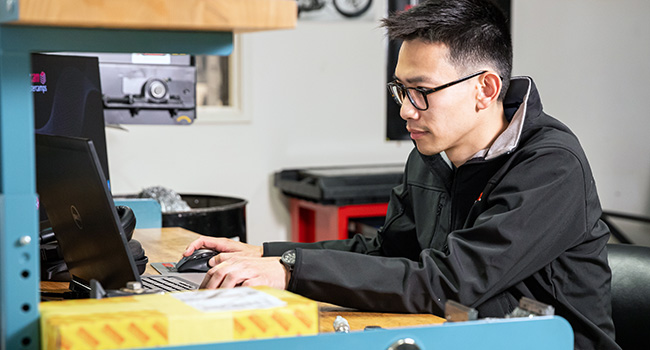 An integrated CAD/CAM system is one that houses both computer-aided design and computer-aided manufacturing functionalities within one platform. Basic math will tell you that researching, choosing, and installing one software system is half the work of researching, choosing, and installing two – and is usually much more cost-effective, too – but the benefits of doing all of your CAD/CAM programming in one interface go so […]
July 2022
Some say yes and we say no! Additive Manufacturing (AM) and 3D printing are overlapping terms but not synonyms. 3D printing is the operation at the heart of additive manufacturing, just as "turning" or "molding" might be the operation at the heart of a conventional manufacturing process.

In a nutshell, 3D printing is one step in an overall additive manufacturing workflow […]
A reprint from Additive Manufacturing
New Electric Dirt Bike Is Designed for Molding but Produced Through 3D Printing
Cobra Moto's new all-electric youth motocross bike could not wait for mold tooling. Parts have been designed so they can be molded eventually, but to get the bike to market, the production method now is additive manufacturing.
Sean Hilbert, president of Cobra Moto, says manufacturers make a […]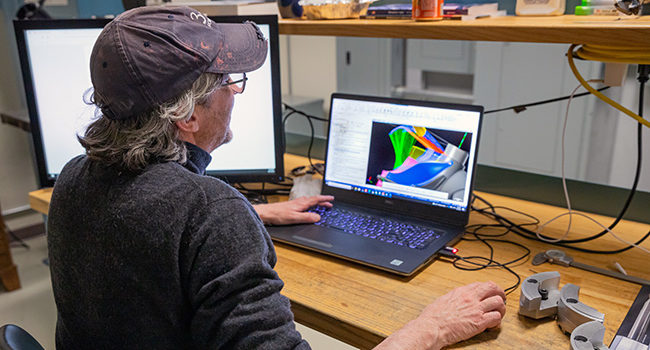 Mastercam 2023 is full of new, useful tools that can make your day-to-day easier. Here are the top five you need to know.
Detecting Undercut Stock When Machining
In Mastercam 2023, achieving optimized motion is a matter of turning on a switch. The Dynamic OptiRough and Area Roughing toolpaths can now be aware of undercut stock conditions when rest machining. This results in improvements […]