Welcome to the Cimquest Blog!
Check here often to find Cimquest, Mastercam and 3D Printing happenings, product offerings and update info along with general Industry trends and breaking news.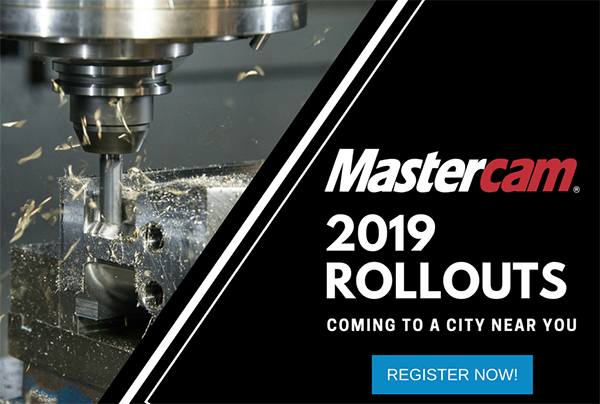 This week we are in the middle of three Mastercam 2019 Rollout Meetings. We kicked off the exciting events on Tuesday at CNC Software (the home of Mastercam) in Tolland, CT. What better place to show off the newest features of the software! Today, we are continuing the Mastercam 2019 previews at our Portsmouth, NH Rollout and tomorrow we'll be doing it all over again right here at home in Branchburg, NJ.
We have plenty more dates and locations for more Rollouts in the future. Just click on the button at the bottom of this article to view them all. Here's just a brief overview of what you can expect from the latest version of Mastercam . . .
CNC Programming
Mastercam 2019 continues to increase productivity and programming efficiency while reducing overall production costs with a series of automated 2D through 5-axis toolpath improvements. Re-engineered chamfering and holemaking strategies, plus the new multiaxis deburring provide new levels of time-saving automation and simplicity. New milling toolpath strategies, like the high-speed […]