If you've ever watched the Blue Man Group perform, you may have wondered about the series of tubes they strike to create percussive yet melodic notes. It's called a tubulum, and it's in the same family of instruments as a xylophone or vibraphone, only it utilizes hollow tubes to create music. The Blue Man Group's giant tubulum was built from PVC pipes, but we realized that we could create the same effect through 3D printing. We decided to have a little fun with 3D printing while also demonstrating the capabilities of the technology. CEO Rob Hassold, inspired by the Blue Man Group, came up with the idea to create a version of their famous tubulum – scaled down a bit, understandably. The design was drafted in SOLIDWORKS as a multi-part assembly, then converted to an STL file and printed in 145 parts on our Fortus 900 and Fortus 400 3D printers.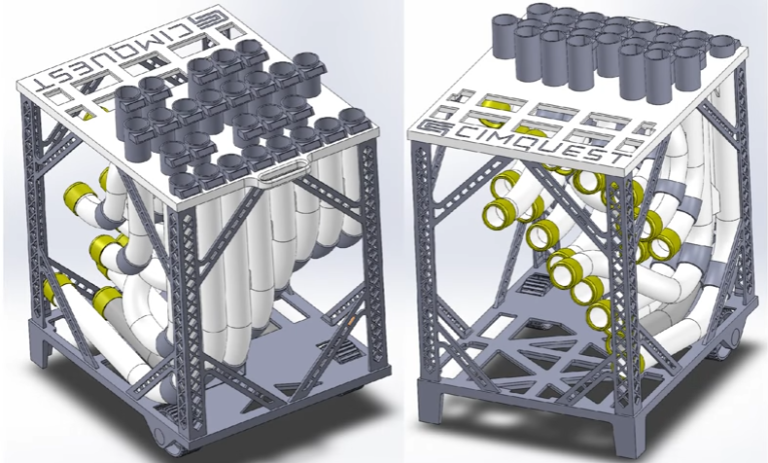 While the tubulum could have been printed in one piece on the Fortus 900, we decided to print it in multiple pieces, not only to be more efficient but so that they could use all ten colors available with Stratasys' ASA material, an ABS-like, production-grade thermoplastic. The entire thing, including the wheels attached for easy transport, is 3D printed, except for the cotter pins that hold everything together.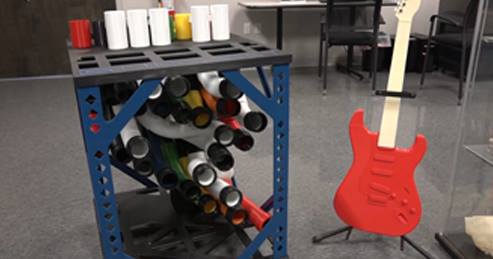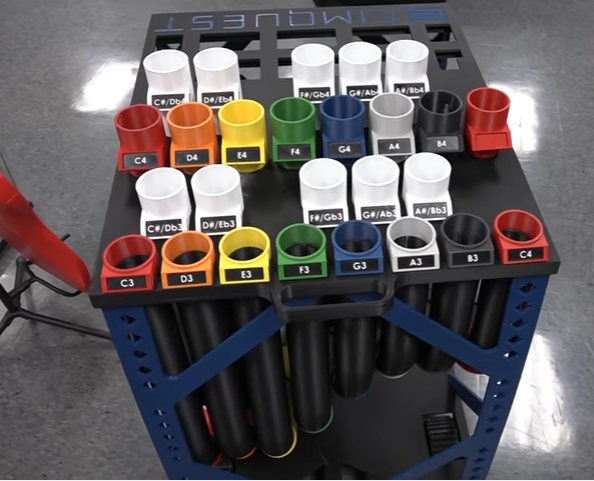 The tubulum has three octaves, with the notes arranged like a piano keyboard. The instrument produces a low-pitched sound that creates interesting variations on the music played on it.
Unsurprisingly, the tubulum was a highlight for visitors to our booth at several trade shows this year. There's no better way to draw people's interest to 3D printing than by creating something fun and interactive that also demonstrates the technical capabilities of the process. You can see the tubulum in action below:
For more information on our complete line of Stratasys 3D printers, please click the button below.
[button link="https://cimquest-inc.com/products/stratasys-3d-printing-solutions/" color="default" size="" stretch="" type="" shape="" target="_self" title="" gradient_colors="|" gradient_hover_colors="|" accent_color="" accent_hover_color="" bevel_color="" border_width="1px" icon="" icon_divider="yes" icon_position="left" modal="" animation_type="0″ animation_direction="down" animation_speed="0.1″ animation_offset="" alignment="left" class="" id=""]More Info[/button]