This blog post will show you an advanced method to clean up internal portions of a CAT scan with the goal of creating a water-tight model. When processing CAT scan data the biggest challenge is cleaning up the geometry. Typically, the internal geometry of a CAT scan contains disconnected poly-faces, which makes it difficult to select and delete only the unwanted geometry. A good example of this is a CAT scan of a bone, as you can see in the image below.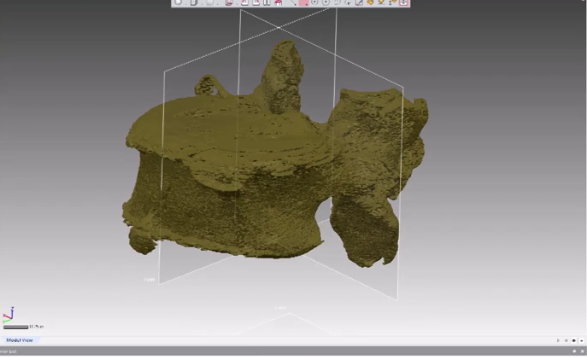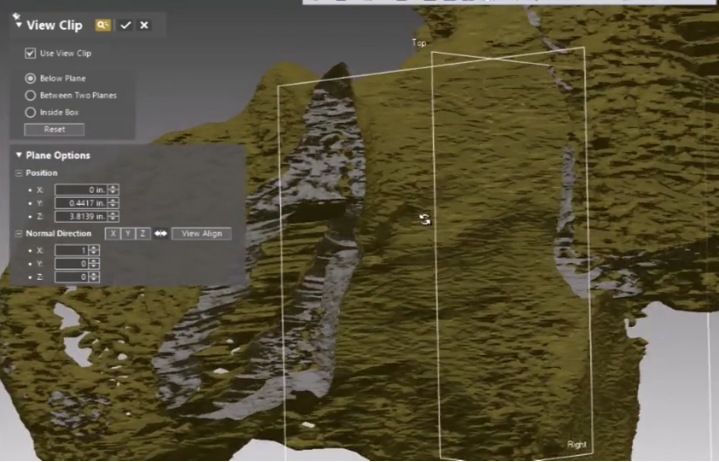 This vertebra shows the disconnected poly-faces in what appears to be internal channels and bridges.
How would you go about creating a water-tight model from this geometry containing numerous floating, disconnected, irregular objects? Geomagic Design X has a great solution for this. It is called Virtual Rescan.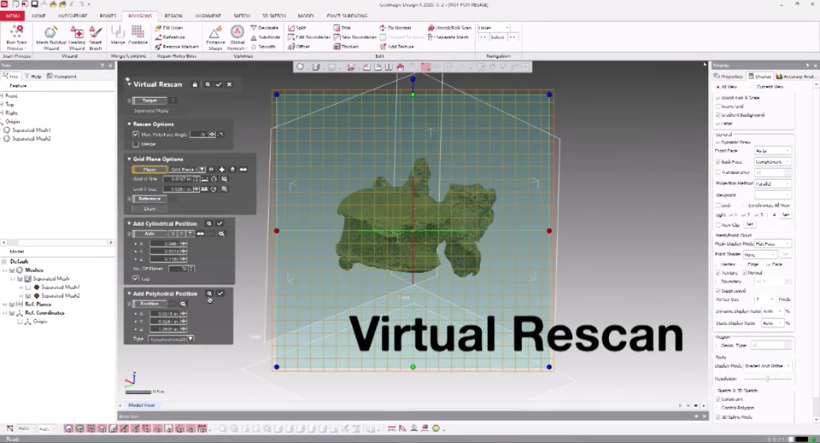 Virtual Rescan recreates a mesh by combining feature shapes captured in the normal direction of each virtual plane. In the settings, you select how the tool will recognize outside geometry, and in essence, it "rescans" to only give you the outside shell.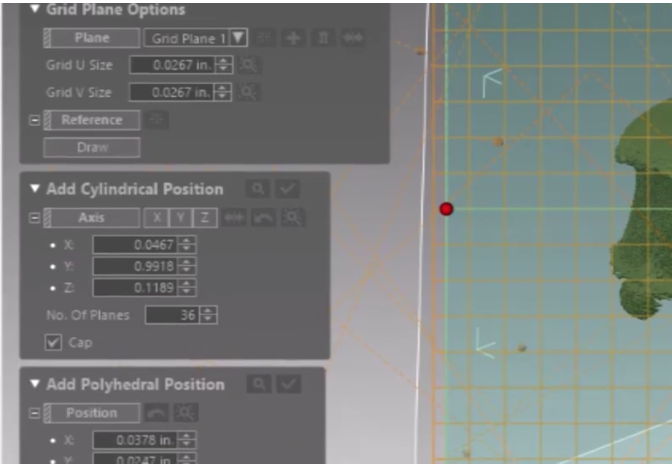 Now, all you would need is to close all the remaining holes and generate your water-tight model.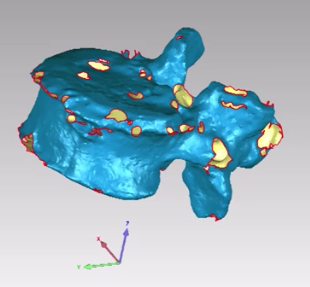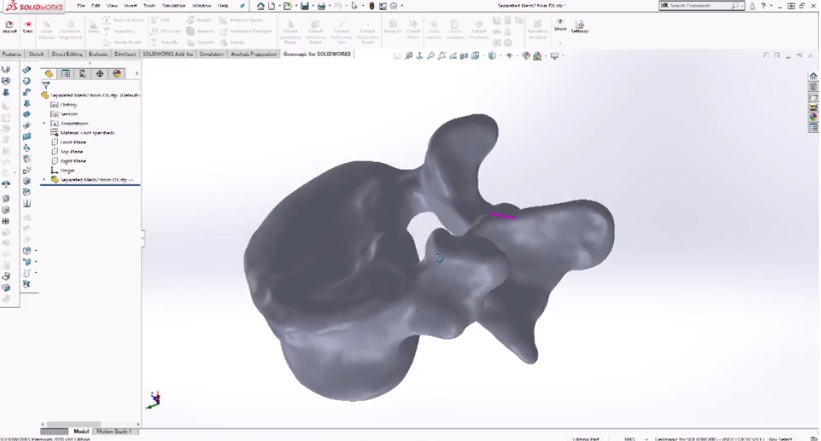 Imagine if you had to do this process manually, selecting and deleting each individual or tiny groups of poly-faces. It would be extremely time-consuming.
As you can see, Virtual Rescan in DesignX is a great solution if you want to take a mixed mesh that contains inner and outer feature shapes, and extract only the exterior poly-faces, all in just a few minutes. The resulting model can then be used for many applications such as FEA or 3D printing.
Please be sure to sign up for our 2 Minute Tuesday video series to receive tips and tricks like this one in video form every week. More info at the button below.