Attention Mastercam Users Who Need To:
Design machinable parts from point clouds or mesh files.
Have access to incredible sketching, solid and surface modeling CAD tools.
Machine parts when no drawing or model exists.
Repair broken parts where no CAD model or Drawing exists.
Introducing Design X Essentials for Mastercam Users
Scan-based Step/Parasolid files vs CAD-Based Step/Parasolid Files – What's the difference?
Some of you may have experienced the nightmare of attempting to create good quality G-Code by programming Step or Parasolid models that originated from "Auto-Surfaced" scanned data. I affectionately term these "Scan-Based Step (or Parasolid) files" and they are functionally useless when trying to produce good quality pocketing, profiling, point-to-point or other simple toolpaths.
With these models, circular interpolating a bore with an end mill doesn't create a single G02 or G03 block but rather, hundreds or even thousands of G01 points are generated, providing a gigantic, inefficient point-to-point G-Code program. But what if there was a way you could create "CAD-based Step (or Parasolid) files" from point clouds or mesh files where the models react as if the were generated by a CAD system? Well now you can!
Cimquest Mastercam users can purchase Design X Essentials at a 40% discount
Design X Essentials allows you to create fully machinable CAD models from mesh or point cloud data.
Mesh Data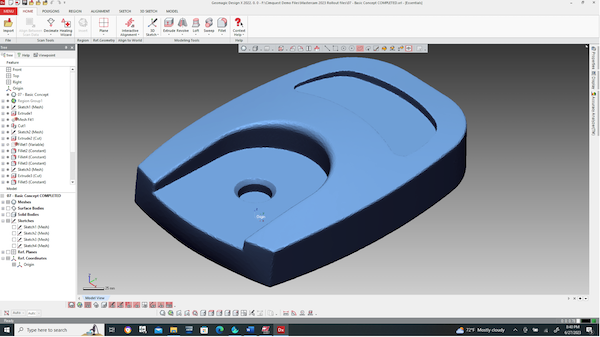 Derived CAD Model using Design X Essentials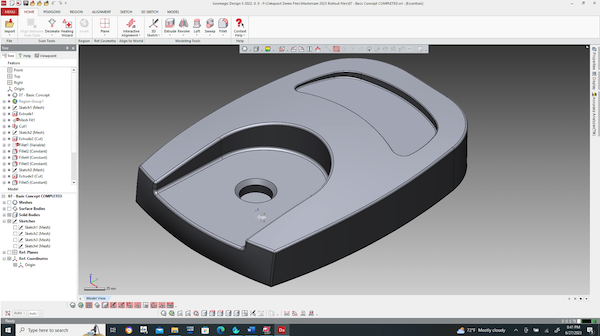 Imported Step (or Parasolid) into Mastercam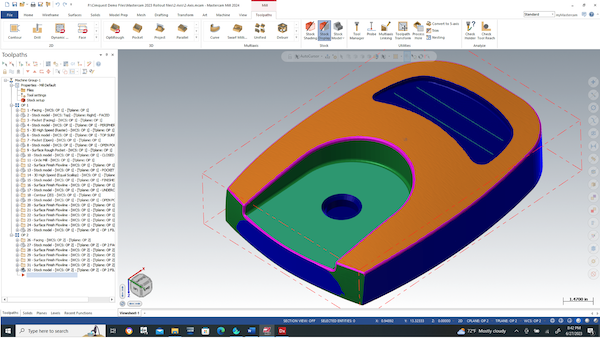 Pocketing Toolpath – 2-Axis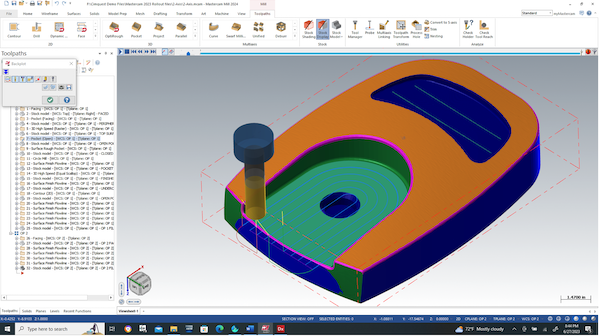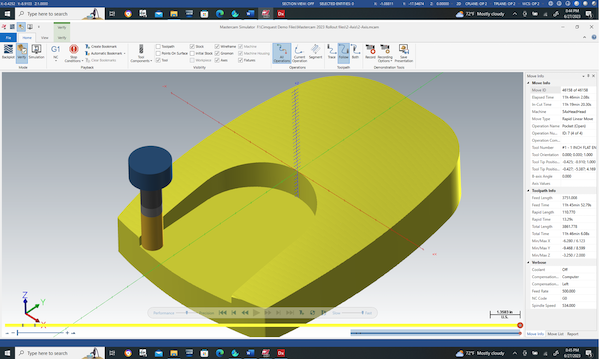 And finally, G-Code from Derived CAD model – Looks pretty good for G-Code originating from a scan!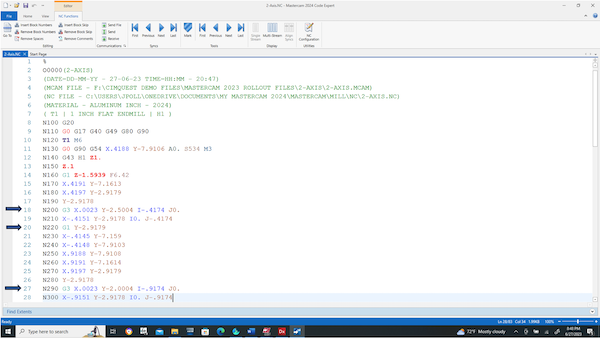 How about surface machining? Same thing! Completely machinable derived model!
Mesh Data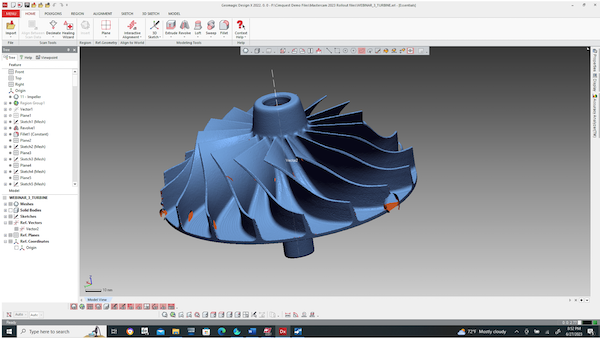 Derived CAD model from Design X Essentials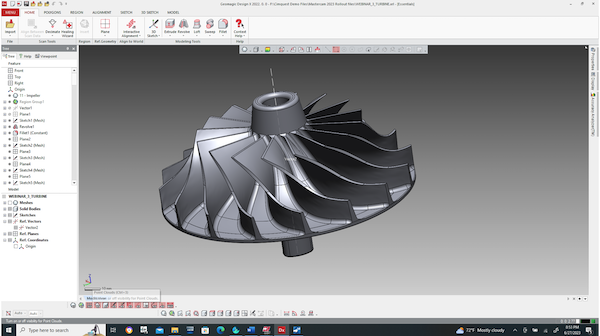 CAD Model imported into Mastercam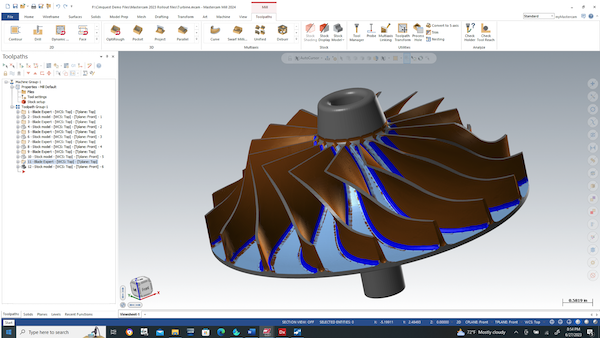 Blade Expert, 4-axis Simultaneous Toolpath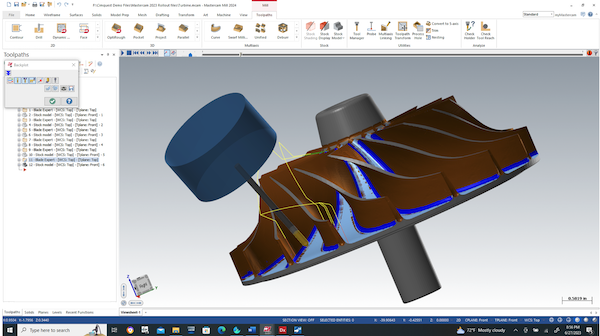 4-Axis Code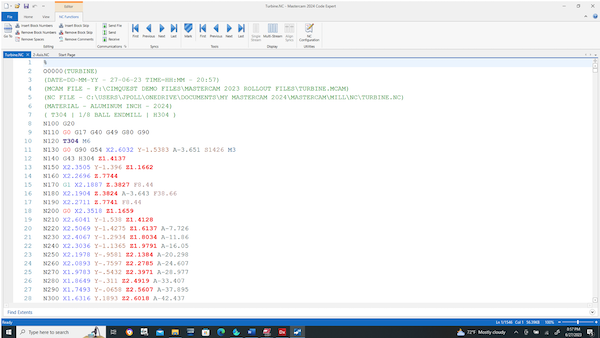 Mastercam programmers now have an extremely affordable way of producing 2, 3 and multi-axis toolpaths from CAD models that originate as scans or point clouds.
Please contact Joel Pollet at Cimquest, to learn more.