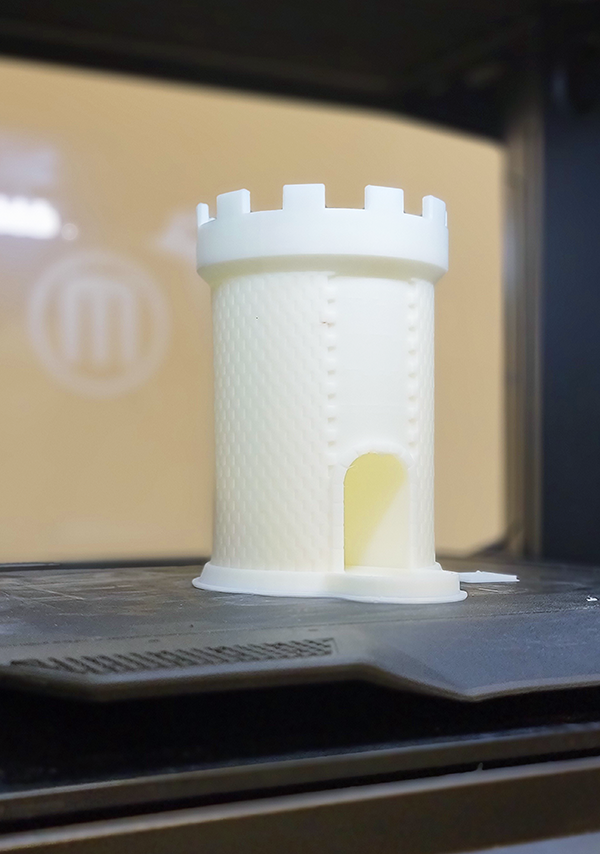 Did you know that ABS is the most popular material for engineers in the Fused Deposition Modeling (FDM) category? ABS is strong and has great machinability and thermal stability. Usually, ABS is highly susceptible to warping and curling in desktop 3D printers which, before the MakerBot Method X, caused ABS to be too challenging and unreliable to print with, regardless of its great qualities. MakerBot has also created RapidRinse™, a support material for ABS that actually dissolves in tap water! No chemicals are required in order for RapidRinse™ to dissolve, offering your ABS prints unlimited geometries.
For fun, we experimented by printing a Dungeons & Dragons dice tower made of ABS with and without the support material, RapidRinse™. In the photos, you can see the difference between the two. The tower printed with RapidRinse™ has crisp overhangs with no stringing or extra material hanging off.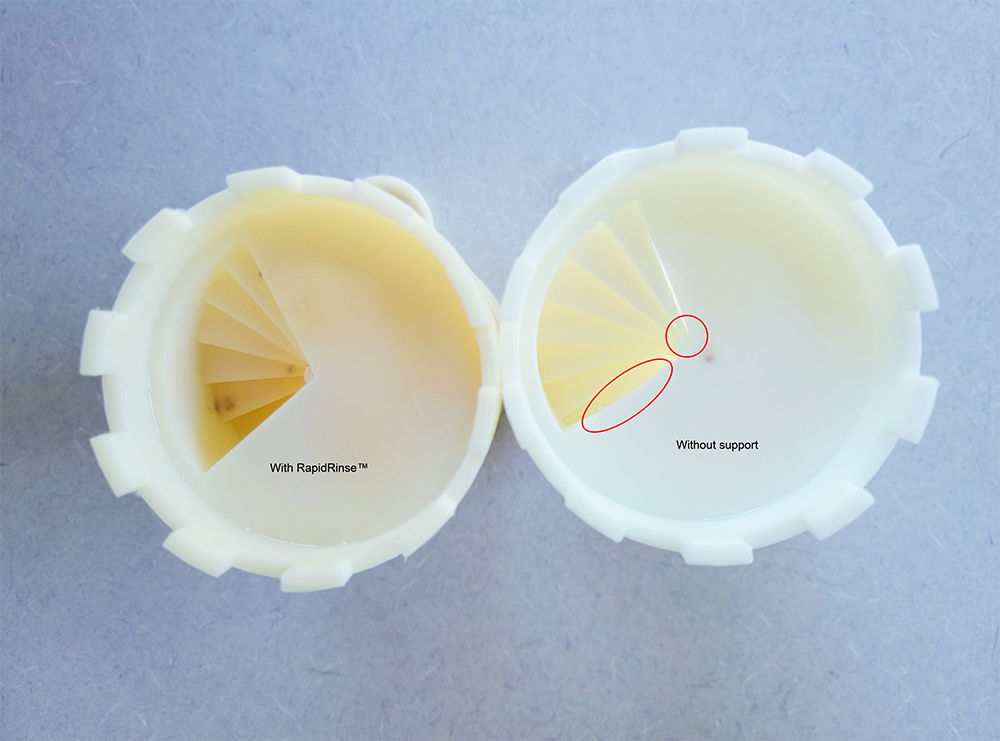 For personal projects, this may be less enticing as some prints can be created without support. However, for engineers or designers that are bringing innovative ideas to life, having access to RapidRinse™ offers endless possibilities.