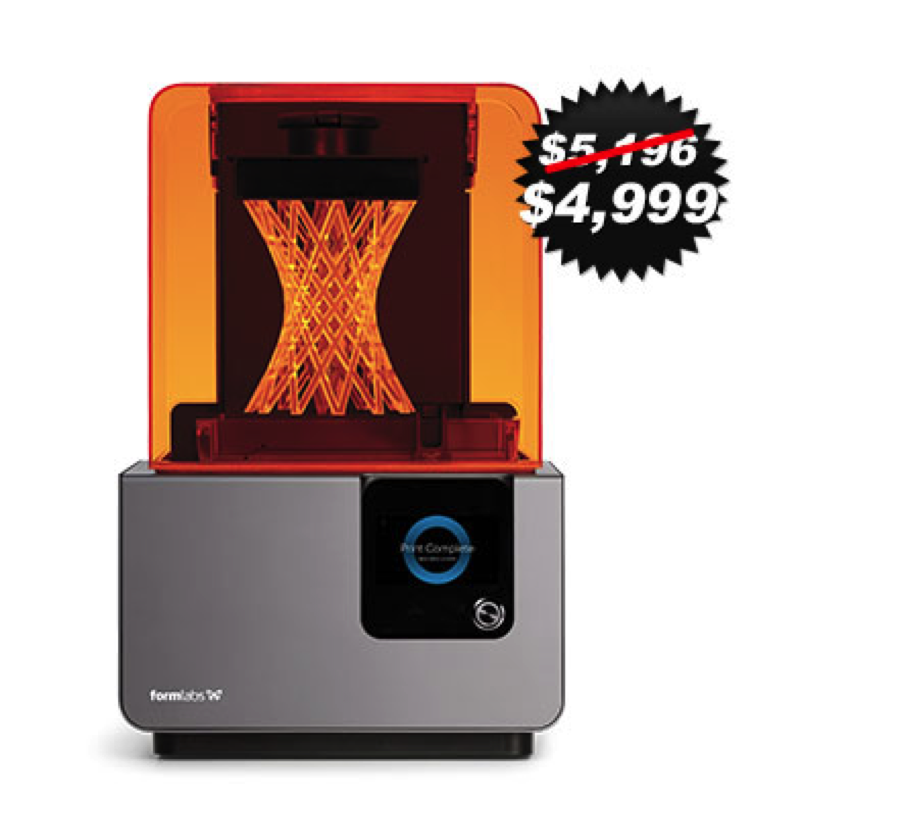 For a limited time, you can purchase a Form 2 3D Printer bundle from Formlabs at the discounted price of $4,999. The bundle includes everything you need – Form 2 Printer, Resin Tank, Build Platform, Finish Kit, 1 general purpose resin, 1-year Professional Service Plan, Form Wash, and Form Cure (valued at $5,196).
The Form 2 enables you to print precise models with stunning surface finish – significantly smoother and more detailed than other plastic 3D printing technologies.
To take advantage of this special sales promotion, please call us at 866-277-8778 or email us by clicking the link below.