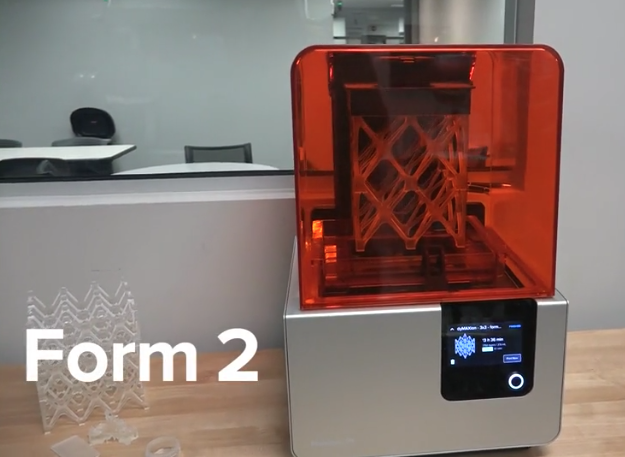 The Form 2 3D printer offers professional-level 3D printing at a lower barrier to entry relative to industrial SLA machines. It is capable of producing detailed models with smooth surface finish, making it a sound solution for iterative prototyping, fixtures and manufacturing tooling.
The Form 2 currently has 6 engineering grade materials in its portfolio, each with their own unique characteristics and benefits and they include . . .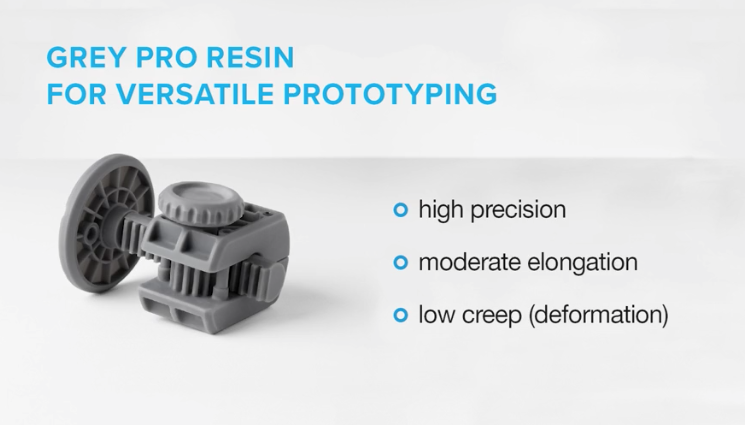 • Grey Pro Resin is a versatile material great for concept modeling and functional prototyping. It offers high precision with moderate elongation and low creep.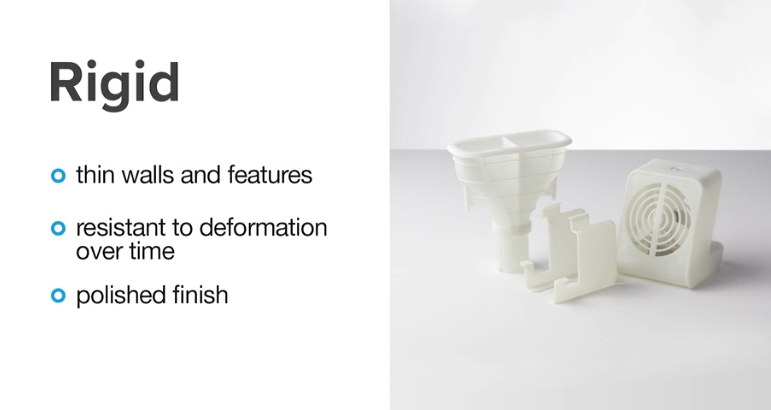 • Rigin Resin is a glass filled resin that offers very high stiffness. Great for printing thin walls and features, it is highly resistant to deformation over time and provides a polished finish.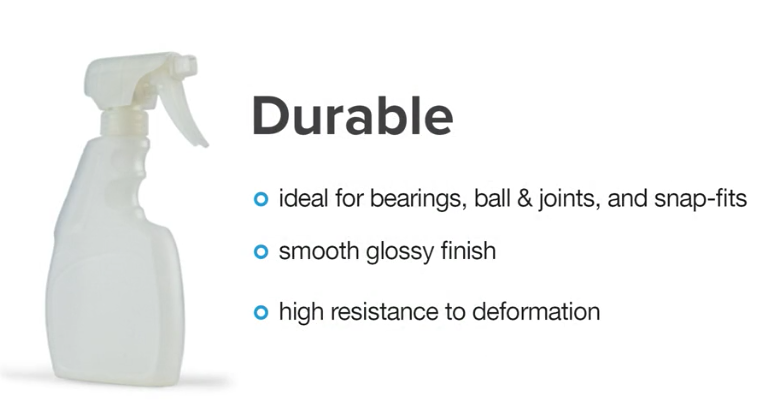 • Durable Resin specializes in low friction and wear, making it ideal for bearings, ball & joints, and snap-fits. It offers smooth glossy finish and high resistance to deformation.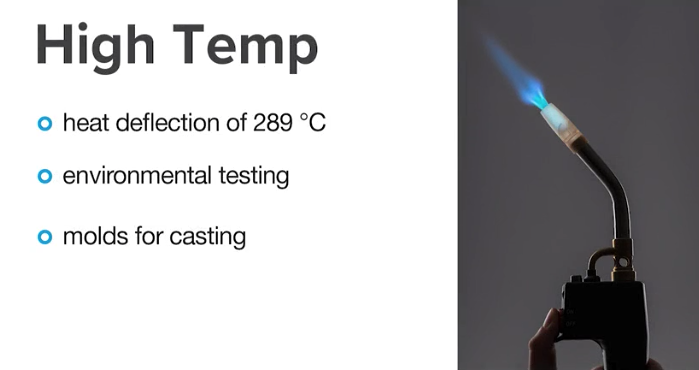 • High Temp Resin has the highest heat deflection temperature of 289 C and can be used for models with environmental testing, or molds for casting and thermoforming.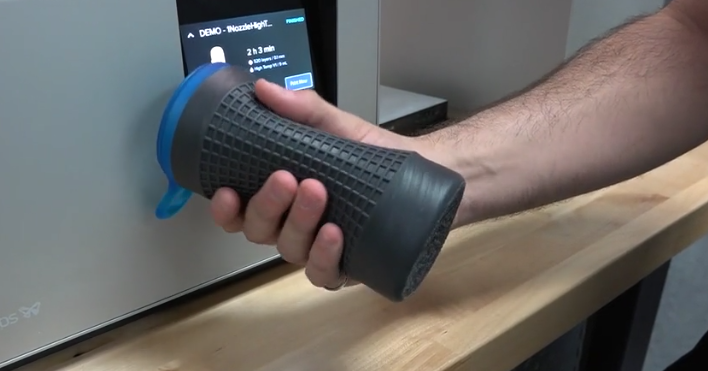 • Flexible Resin is best used for parts with ergonomic features that bend and compress. It can simulate soft-touch rubber like materials and can add ergonomic features to multi-material assemblies. It is great for custom grips, stamps, keypads, gaskets, and wearable prototypes.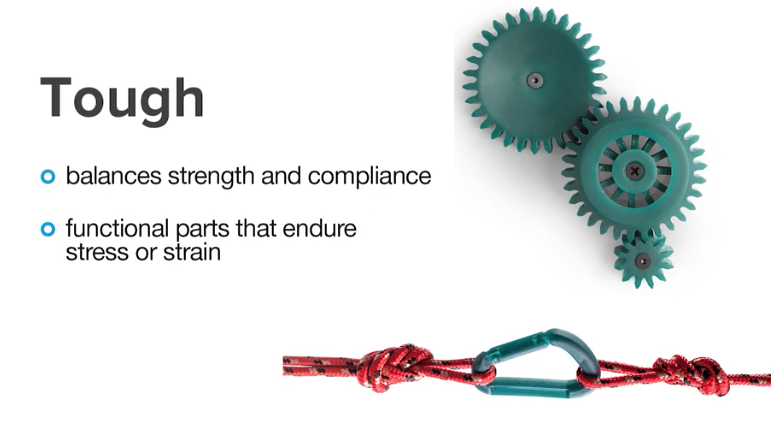 • Tough Resin is for rugged prototyping. It balances strength and compliance making it ideal for functional parts that undergo short periods of stress or strain. It essentially simulates ABS injection molded components while at room temperature.
The Form 2 offers a spectrum of engineering materials that can serve the diverse needs of product designers and engineers. These materials can help accelerate the design and testing phase, and ultimately bring products to market faster. Please be sure to sign up for our 2 Minute Tuesday video series to receive tips and tricks like this one in video form every week. More info at the button below.