The new Form 3 3D printer from Formlabs represents the next generation of industrial 3D Printing. With advanced Low Force Stereolithography (LFS)™ technology, Formlabs has completely re-engineered resin-based 3D printing to drastically reduce the forces of the print process. One of the benefits of Low Force Stereolithography (LFS) is that the flexible tank significantly reduces stress on the part during the peel process. This results in much clearer parts with improved surface finish as shown in these comparison photos of a Form 2 and Form 3 print. See for yourself by viewing the images below.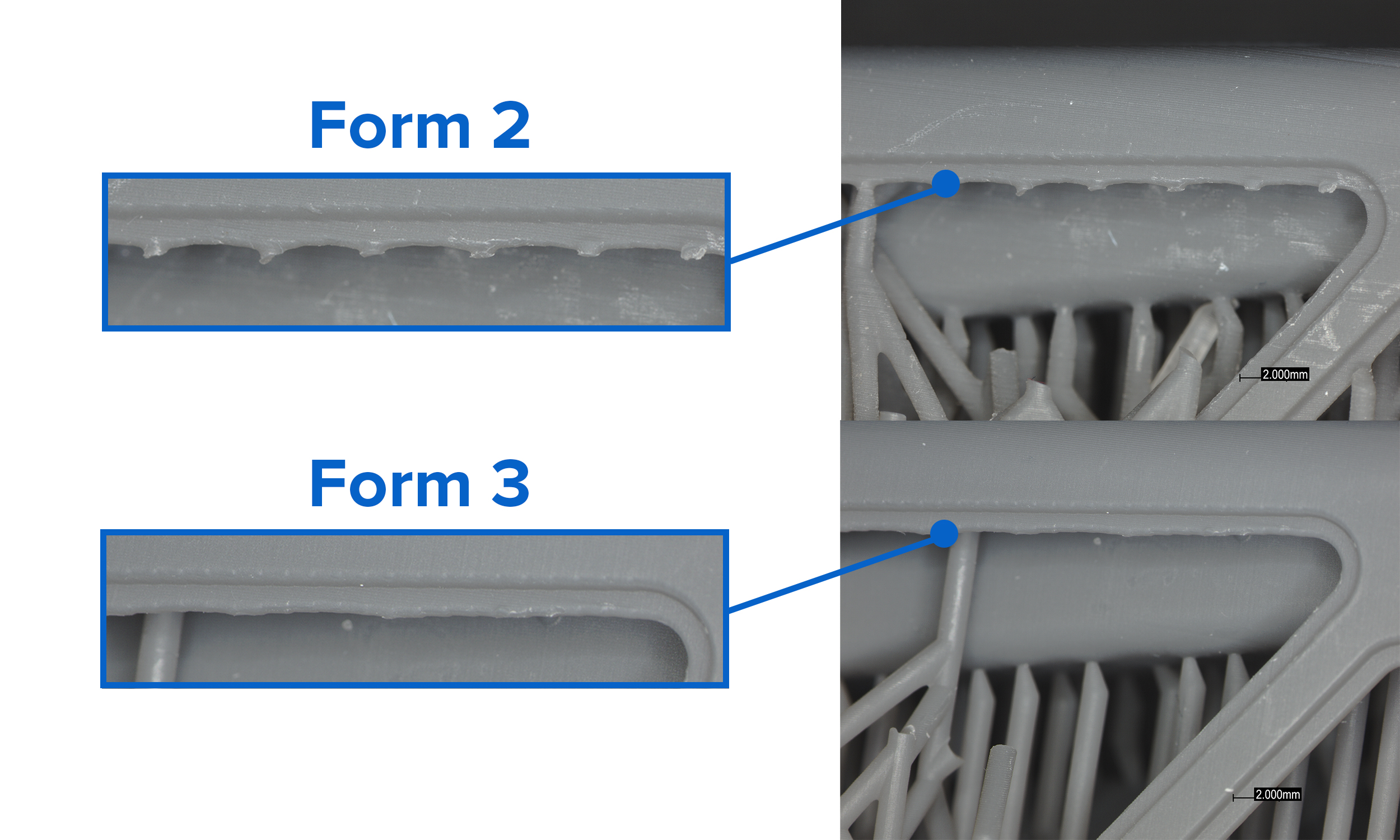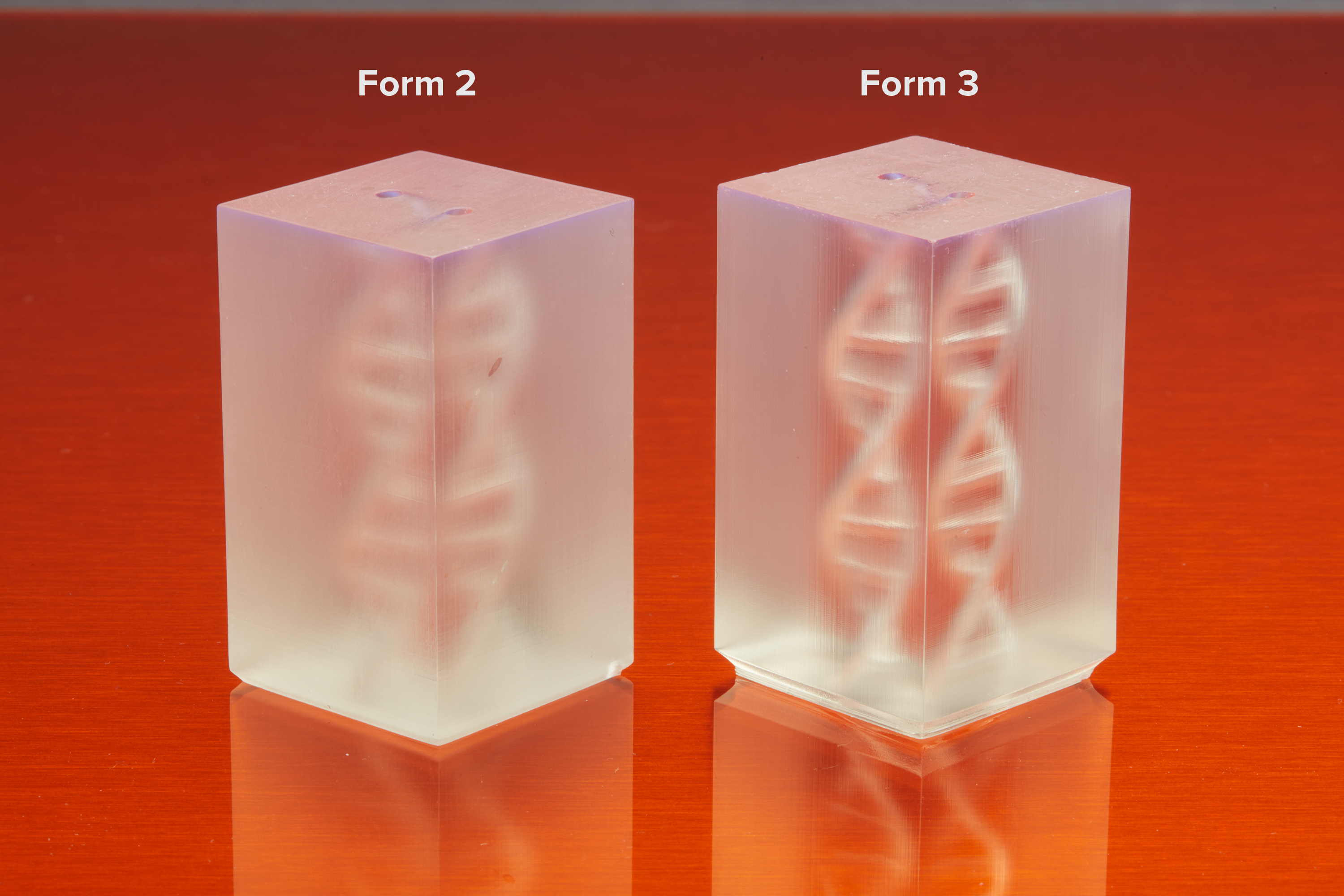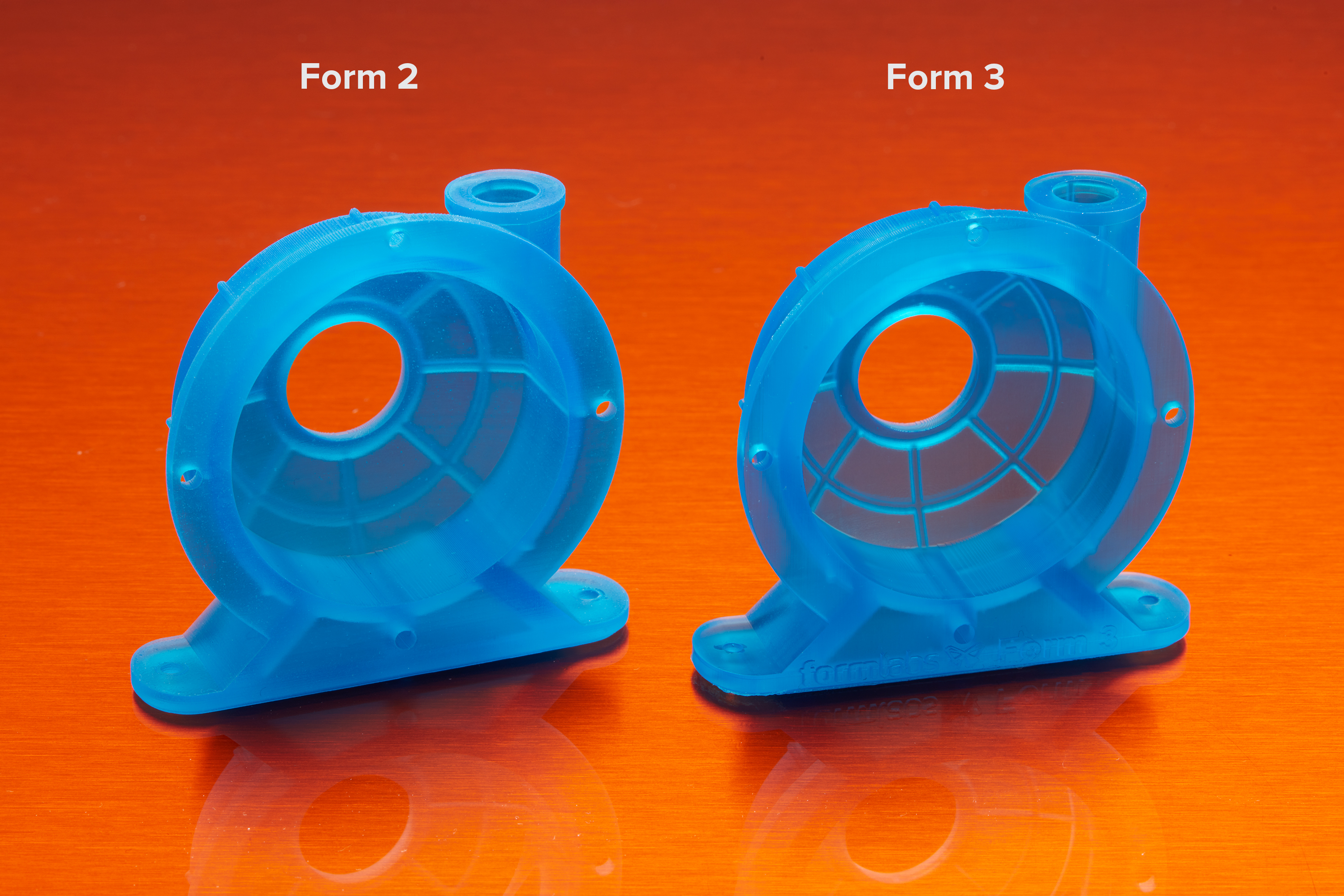 Learn more about the Form 3 and Form 3L in the video below.
For more details on this new printer, please click the button below.