Form 3L and Form 3BL: A Complete Ecosystem for Large Part Production, Now With Automated Post-Processing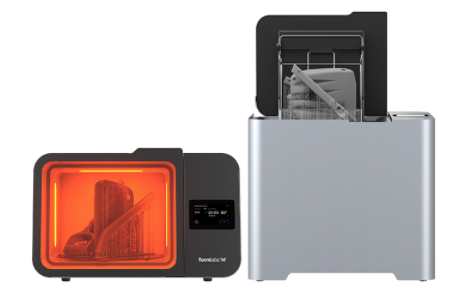 Take control of large-scale part production, increase your throughput, and bring your biggest ideas to life with the Form 3L and Form 3BL, cost-effective large-format SLA 3D printers.
With the recent launch of Formlabs's automated large-format post-processing machines, Form Wash L and Form Cure L, the Form 3L and Form 3BL ecosystems now streamline the 3D printing workflow to produce ready-to-use parts with minimal intervention. Form Wash L automates the removal of residual resin after printing while Form Cure L completes the curing process to help parts achieve peak mechanical properties and dimensional accuracy.
Alongside our wide range of materials, the Form 3L ecosystem is the ideal 3D printing solution for cost-effective, in-house, large-scale production.
Pre-order the Formlabs Form Wash L & Form Cure L before December 17th, 2021 and receive a $200 discount.