Introducing the Formlabs Automation Ecosystem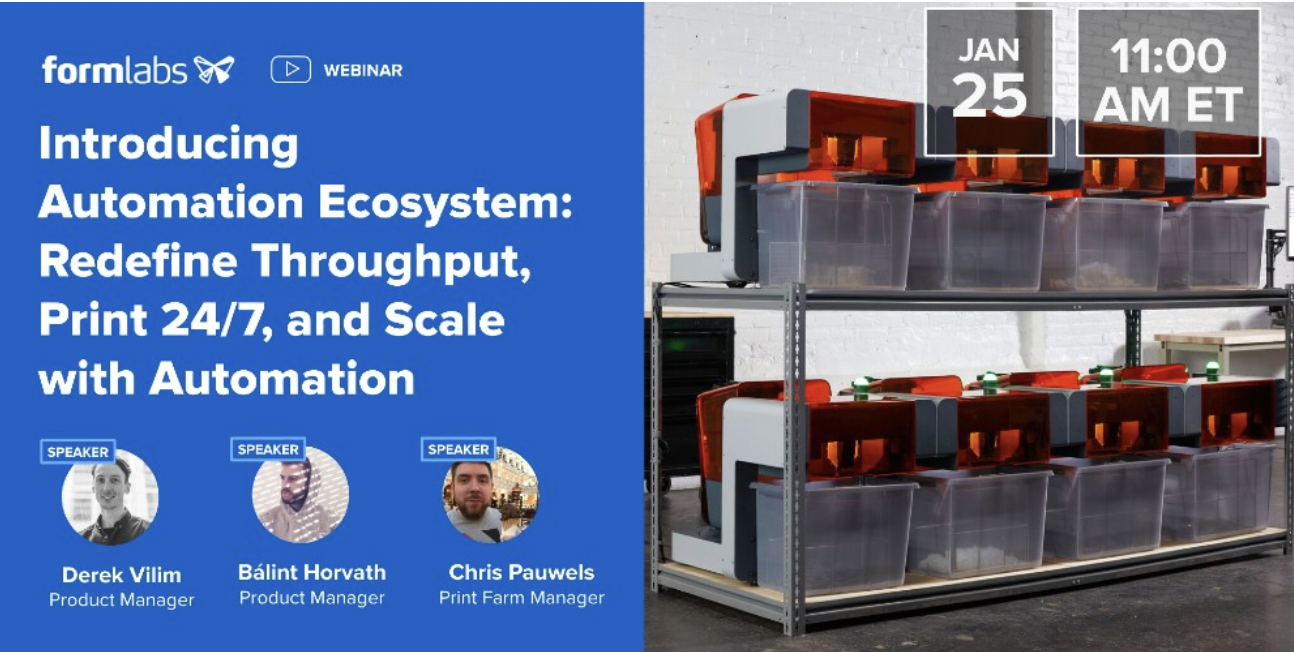 Our friends at Formlabs are introducing their new Automation Ecosystem to further advance desktop 3D Printing and help bring new ideas to life faster than ever with the Form Auto, the Fleet Control and the High Volume Resin System.
The Automation Ecosystem achieves 24/7 part production without operator intervention, enabling high throughput 3D Printing at scale. Reach new levels of productivity and lower cost per part without increasing the complexity of running a fleet of 3D printers.
With Formlabs Automation Ecosystem, production doesn't have to ever stop.
Form Auto: Instantly automate any new or existing Form 3/B/+ 3D printer with a hardware extension that will automatically remove finished parts and start the next print for back-to-back production.
Fleet Control: Simplify multi-printer management with a suite of new, advanced features in Dashboard including centralized queue management and automatic printer assignment.
High Volume Resin System: Continuously print on a Formlabs SLA printer for five times longer with the seamless delivery of 5L of resin through a pumping system.
Attend the live webinar on January 25, 2023 at 11:000 ET to learn more.