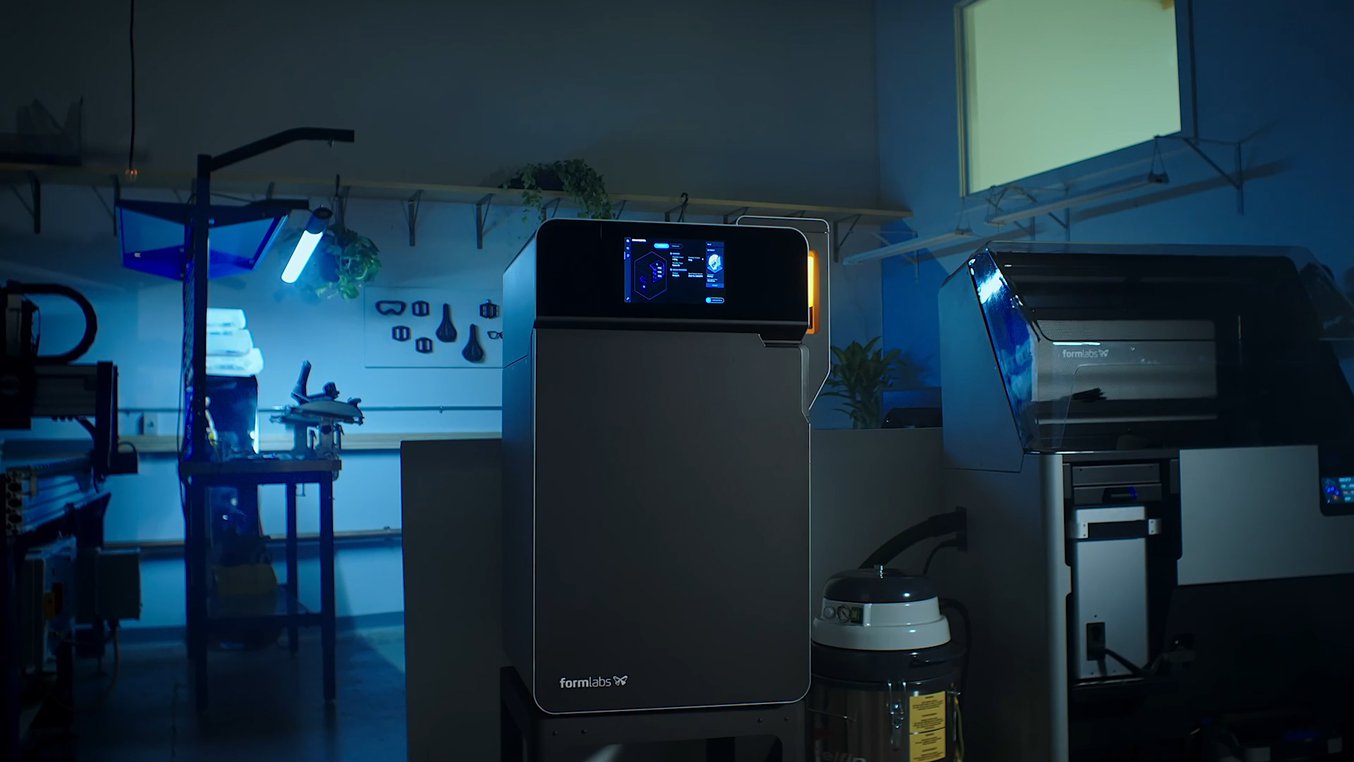 Formlabs just released the Fuse 1 selective laser sintering (SLS) 3D printer. This totally re-designed SLS 3D printer is ready to deliver industrial grade nylon parts, right on your workbench. Delivering production-ready nylon at a low cost per part, a large build chamber to accommodate various project sizes, and the ability to print 24/7, no other SLS printer offers the quality and ease of use as the Fuse 1.
Formlabs has also begun to ship the Fuse Sift, an all-in-one powder recovery station for the Fuse 1. The Fuse Sift was created to flawlessly integrate into your SLS workflow and deliver a seamless, simple post-processing setup.
SLS 3D printing has long been the domain of expensive, high-end industrial printers, oftentimes putting them out of reach for most business and product designers. The Fuse 1 delivers the industrial power of SLS into your workshop with an affordable, compact system for production-ready nylon parts.
Affordable SLS Printing On Your Workbench
The Fuse 1 offers a number of benefits typically found in industrial level SLS printers costing four times as much:
Low material costs. With an expansive build chamber and the ability to reuse nylon powder, the Fuse 1 offers industrial quality SLS 3D printing for a low cost per part.
High productivity and throughput. SLS printing is the fastest additive manufacturing technology for functional, durable prototypes and end-use parts. Many parts can be tightly arranged during printing to maximize the available build space. Create hundreds of parts with each print cycle and keep your machine running 24/7 with multiple build chambers.
Design freedom. With no need for support structures, SLS 3D printing allows for the creation of intricate geometries, interlocking parts, interior channels, and other complex designs.
Proven, end-use materials. Nylon and its composites are proven, high-quality thermoplastics with mechanical properties comparable to those created with conventional manufacturing methods like injection molding.
To request an in-person demo or a sample benchmark, please click below.