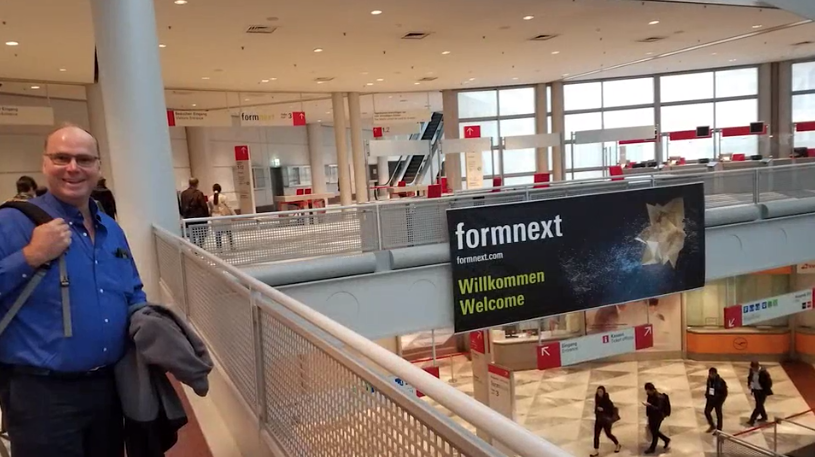 Cimquest recently visited the FormNext 2018 trade show in Frankfurt, Germany. FormNext is the leading 3D printing global exhibition and conference with over 26,000 visitors and 632 exhibitors. It was held in Hall 3 with a floor space of 36,000-square-meter and will be expanding to 58,000 square meters next year due to the increasing demand. Six of our 3D Printing partners were exhibiting this year and we had a chance to check out their showcases.
The first partner was Rize, who had multiple new announcements. First is their new materials RIZIUM CARBON and RIZIUM ENDURA, which are both fiber-reinforced thermoplastics. The next announcement is their new RIZE CONNECT app that will allow users to manage and monitor printers remotely to maximize efficiency.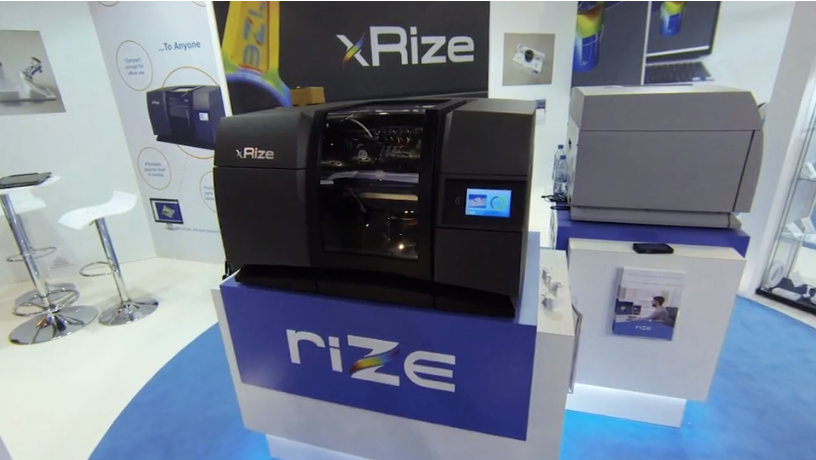 Third, Rize presented their new XRIZE full-color 3D Printer which will work with their new software and materials. The XRIZE has a build volume of 12 x 8 x 8 inches and prints with four-channel ink, CYMK, and also has a channel for Rize's release ink to ensure supports are removed easily.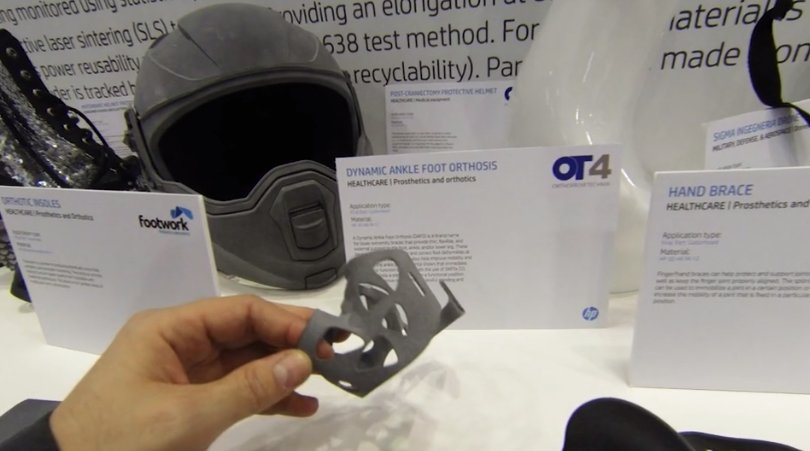 Next, we visited HP, who had their JF 4200 running and the JF 580 on display and lots of end-use parts in various materials. TPU parts from BASF were shown and HP's 3D High Reusability PA 11 had many use cases from the orthotics and braces to the Helyx drone, that used Autodesk Generative Design to optimize the design for use with MJF. At the conference, HP announced they are partnering with Autodesk to optimize for HP's technology. BMW had a window guide rail for their i8 Roadster on display printed in PA12, which was also their 1 millionth 3D printed part in the last 10 years.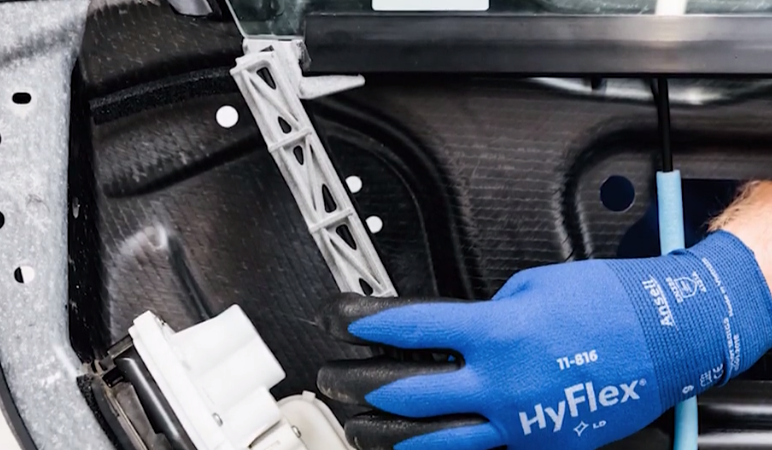 Our customer ProtoCAM even had a place in the HP booth with their award-winning re-design of a loom tooling in PA12 for Langhorne.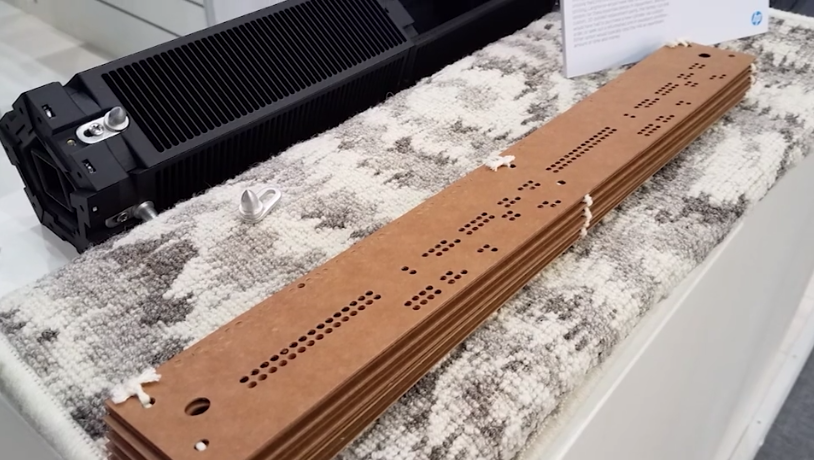 With the JF 580 on display, there were color parts such as brackets, map models, and color maps from FEA.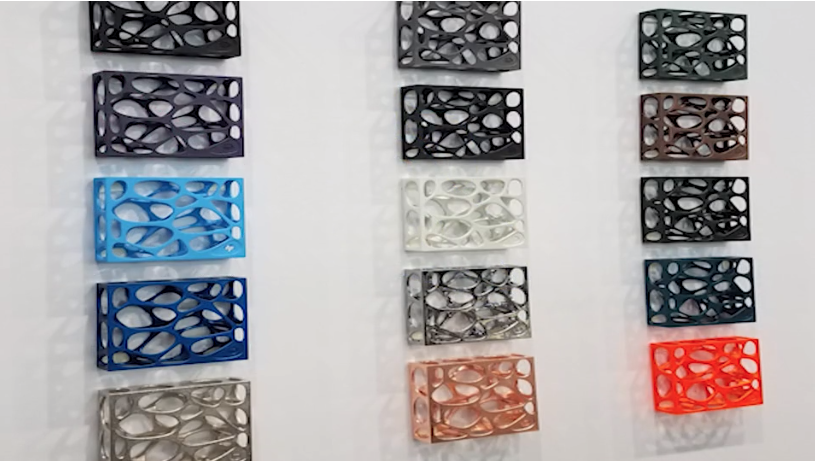 Our next stop was the large Desktop Metal booth on the first floor, where they had their new higher resolution Studio System+ and Studio Fleet on display. From a large gear to showing the many ways parts can be finished.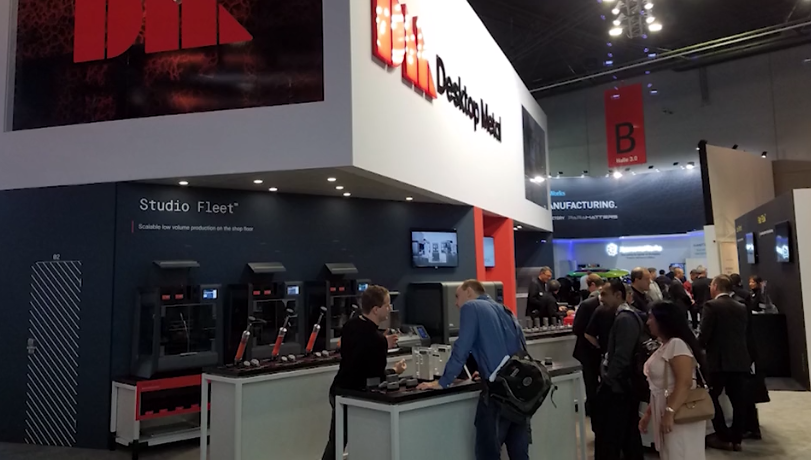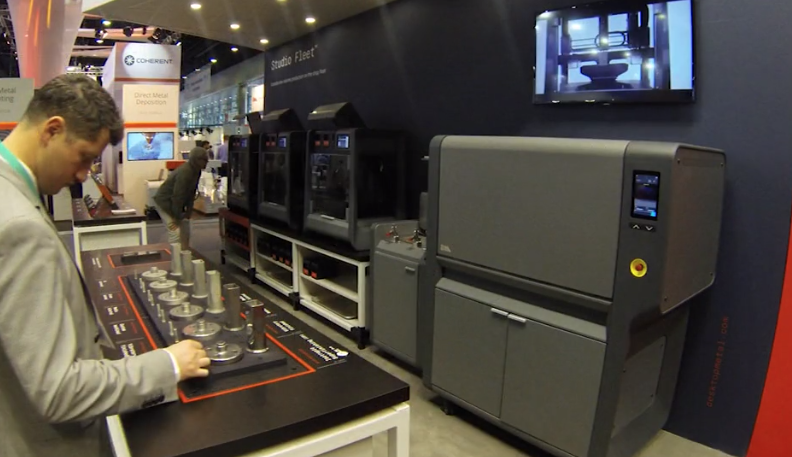 MCor, using their SDL, Selective Deposition Lamination, process presented their new Arke Pro with enhanced reliability and had it printing throughout the show.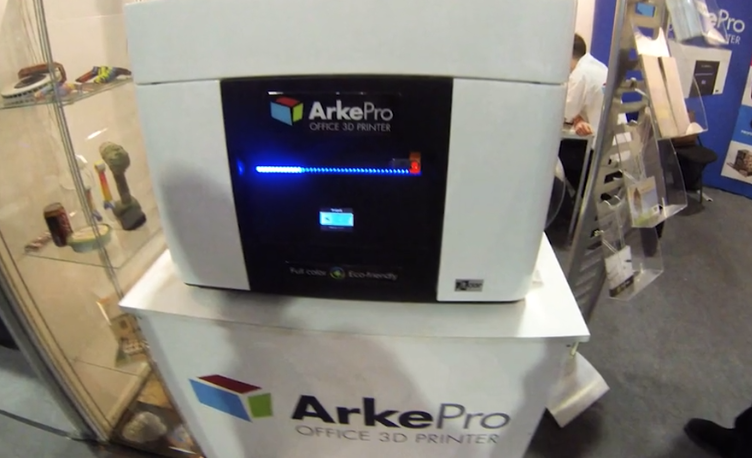 Formlabs had a farm of Form 2 SLA printers with their wide variety of materials, including their latest, Ceramic. They also had their Fuse 1 SLS, Selective Laser Sintering, system out with parts in PA12.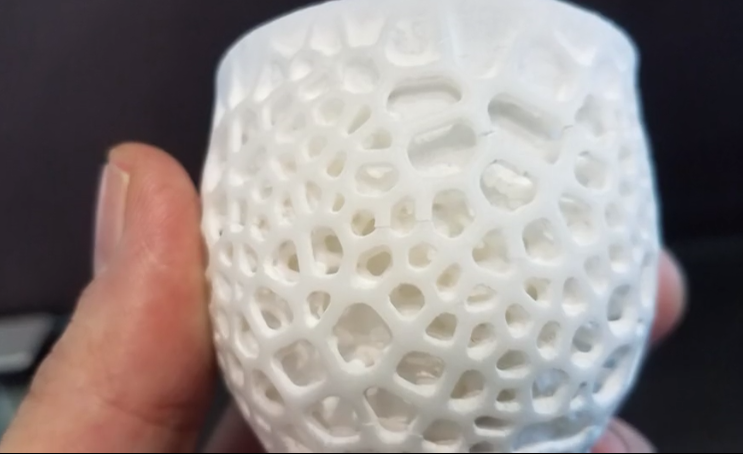 We hope you enjoyed our recap of the Formnext 2018 tradeshow. Please stay tuned for more updates on this exciting and ever-changing 3D Printing industry.