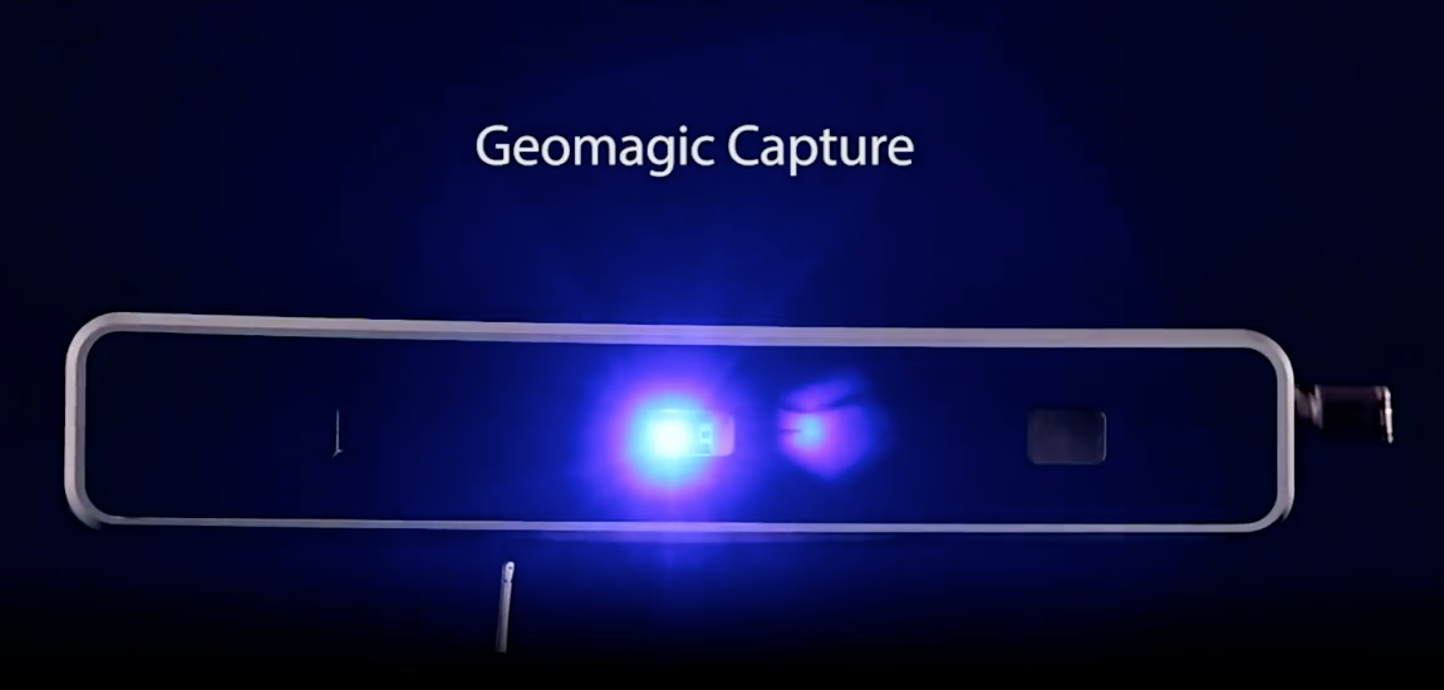 The Geomagic Capture Scanner is an industrial grade scanner that can be used for both reverse engineering and inspection. It allows you to bring physical parts into CAD for the purpose of reviving a lost design, developing entirely new products, or inspecting existing parts. Let's take a look at some of its key features.
The Geomagic Capture is a blue light scanner offering fast and accurate scanning in a portable, lightweight unit. This device can hold accuracies of +/-.0035″ and is very simple to set up and use. The Capture scanner connects to the PC through an Ethernet port and the turntable requires a USB connection. All of the Geomagic software products synchronize the turntable with the scanner to register or align adjacent scans, producing perfectly aligned complete mesh models for various downstream applications.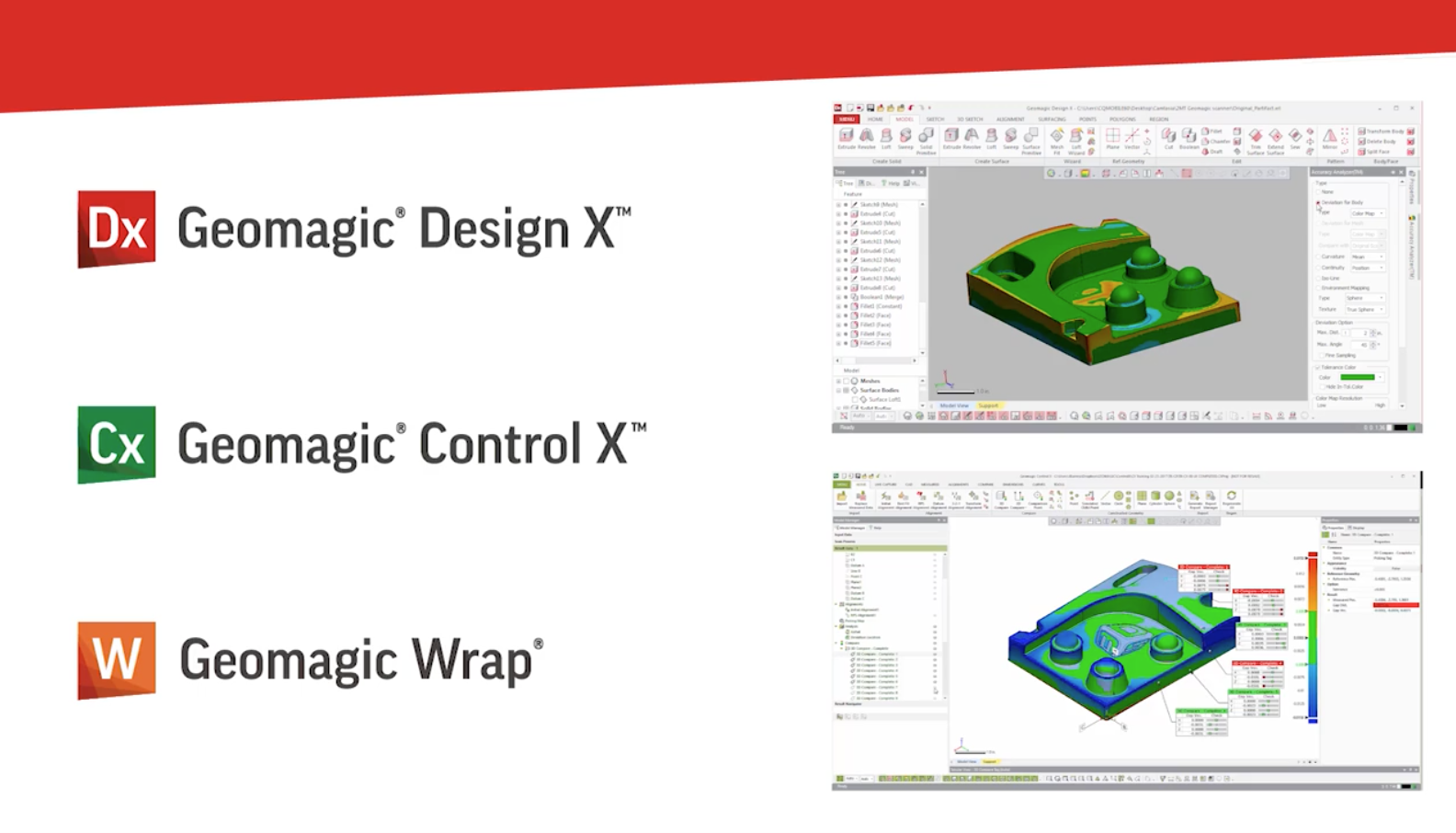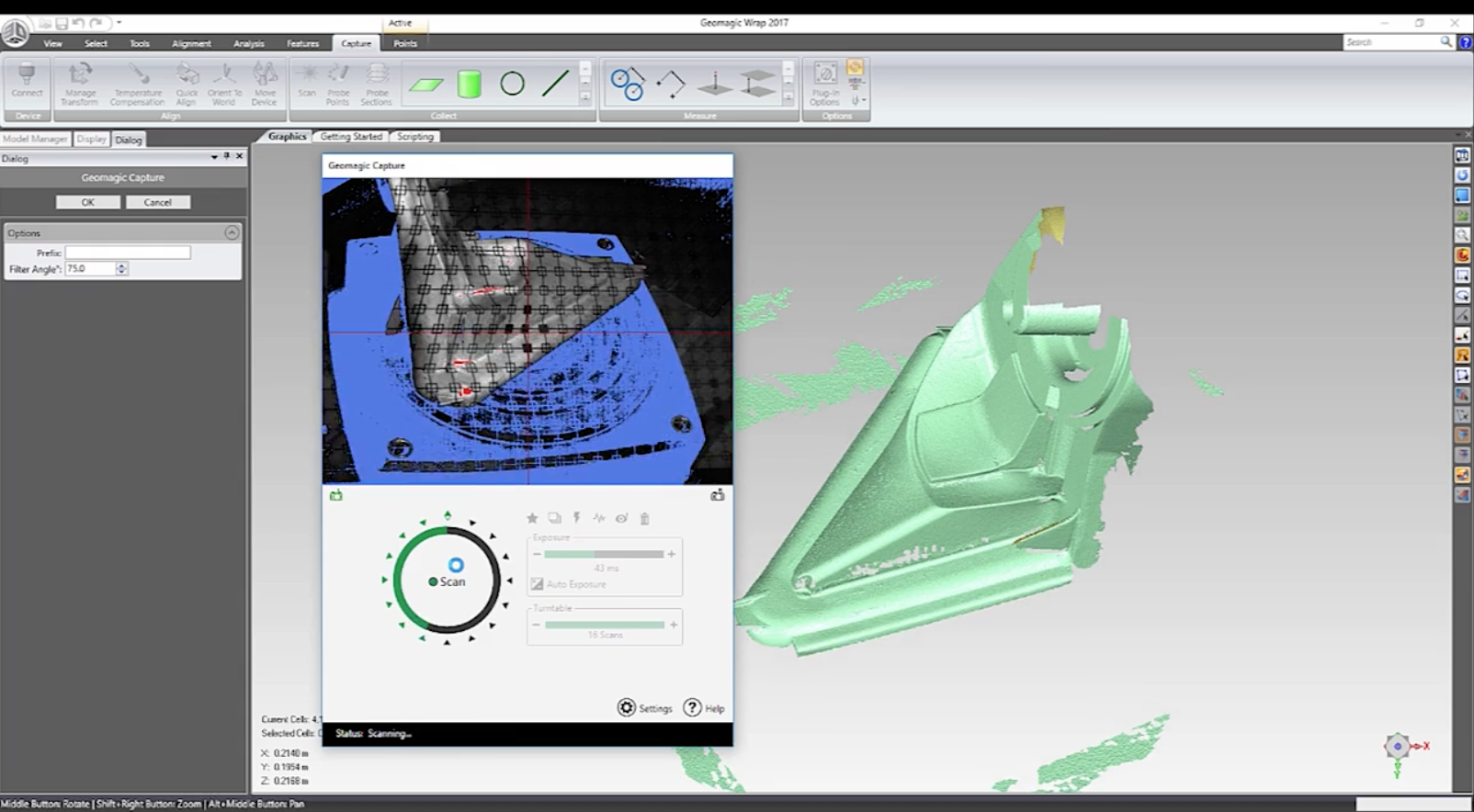 The Capture Scanner is a great tool for companies looking to get products to market faster. Let's say you have an older physical part with no design data or drawings. With the Capture, you can acquire the data, process it, and then bring it into CAD in order to make modifications to the original design.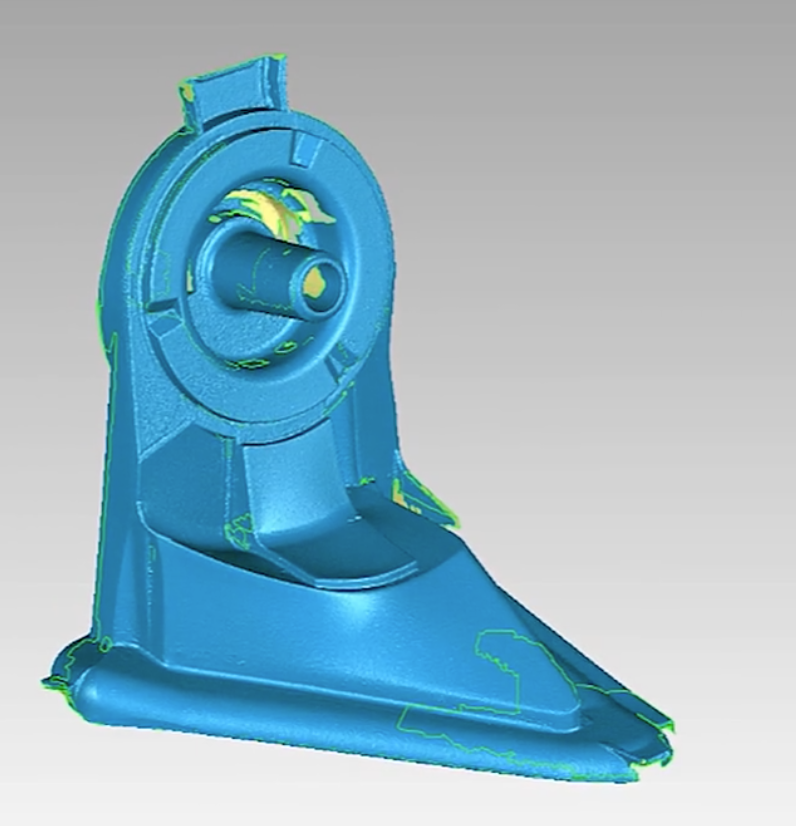 You can digitally restore the old physical part, similar to converting a vinyl record to mp3, or 2D scanning a paper photo and converting it to a PDF. Now that the digital file is preserved, you can reproduce the part, whether through 3D printing or traditional manufacturing methods. All of this can be done without the labor-intensive process of manually measuring and re-creating the part from scratch.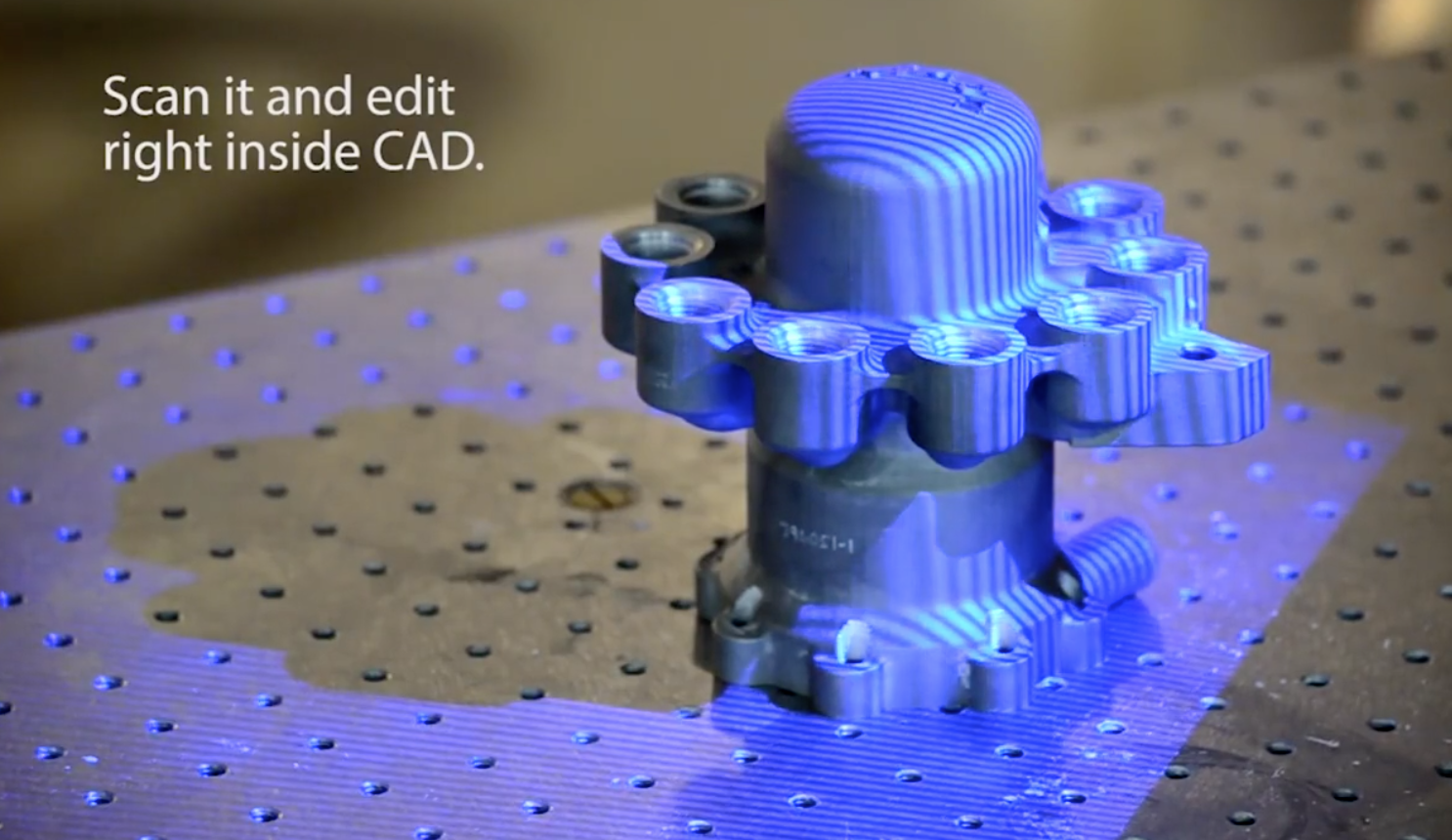 Aside from restoring a lost part file, some companies use the device to scan organic or mechanical objects from the physical world, which they then develop entirely new designs from. This represents a design paradigm shift that opens the doors to more innovative design methods.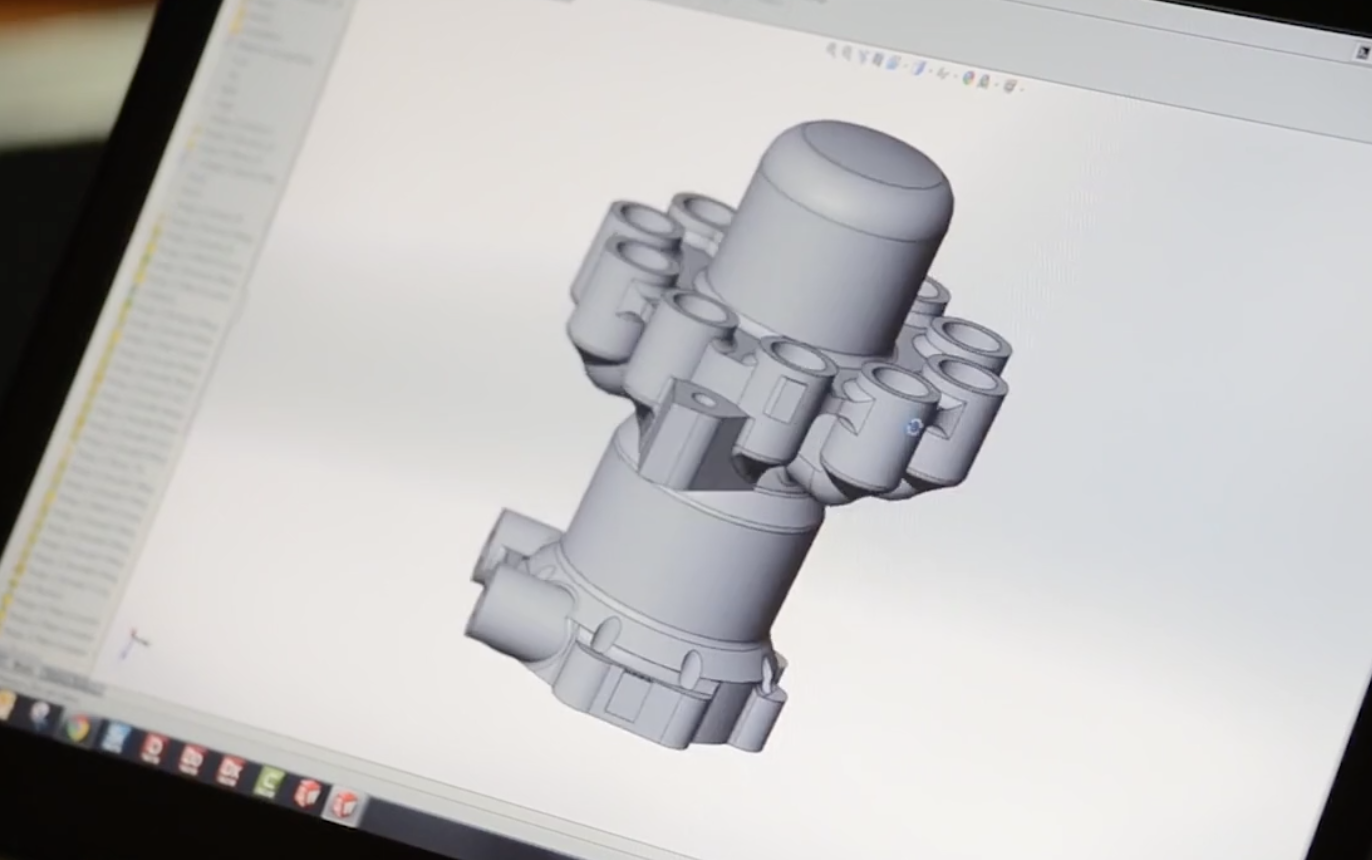 Finally, the Capture can also serve as an inspection device. Integrated with Geomagic Control X, it provides precise measurement and fast reporting, allowing you to verify the quality of first article, production, and printed parts. It can additionally be run simultaneously with the Capture mini, synchronized where you need to leverage size but also capture very fine details!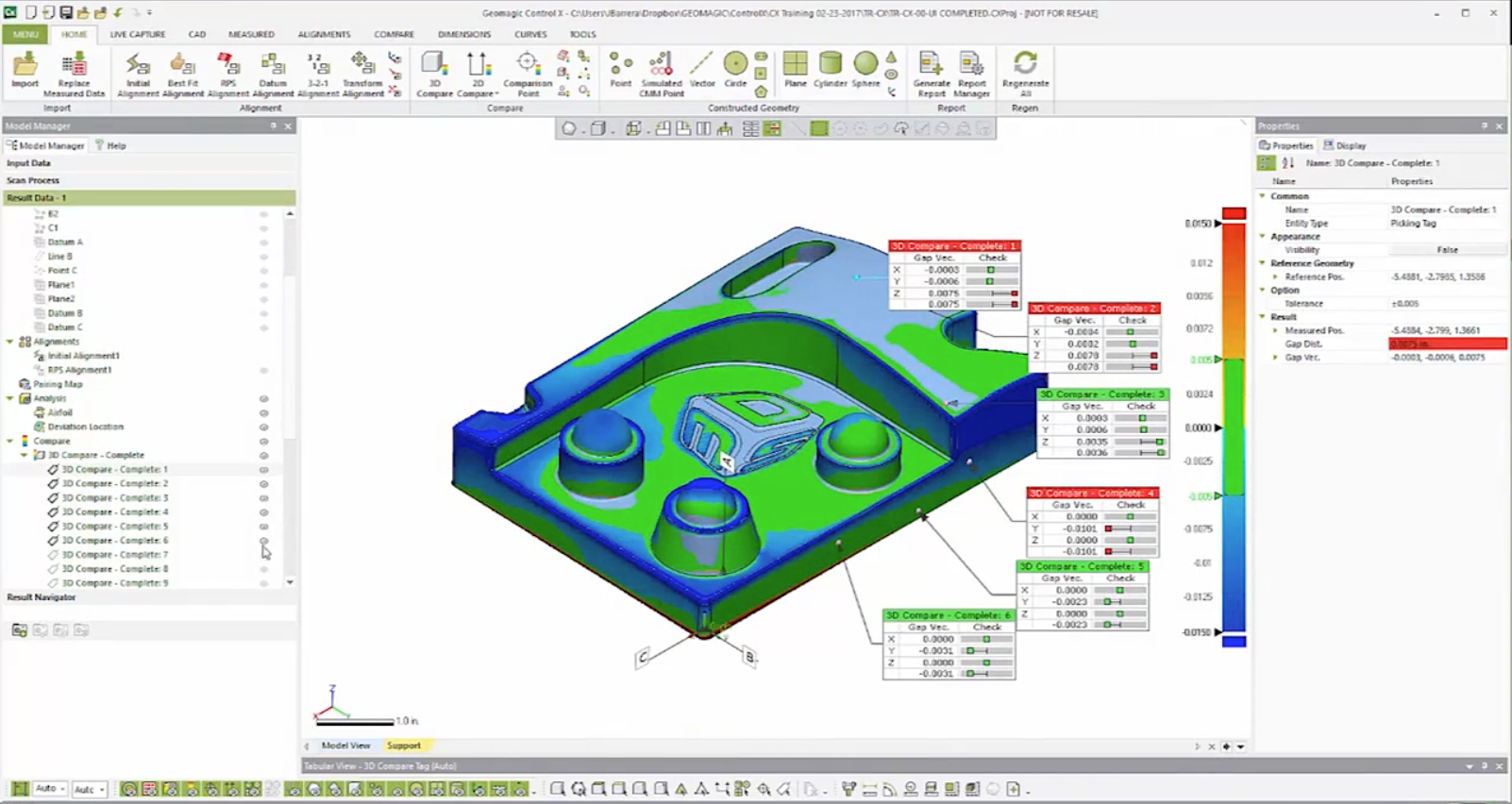 For more information on the Geomagic Capture scanner, please click the button below.