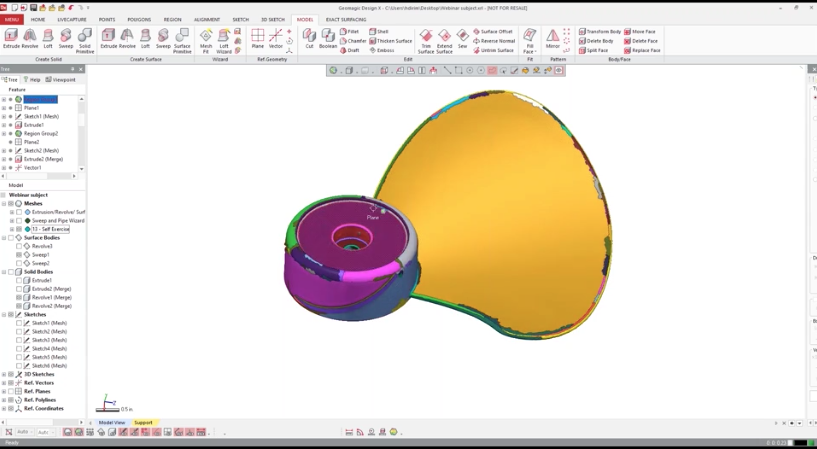 This blog post will compare two modeling tools in Geomagic Design X, the Sweep and Pipe Wizards. Modeling wizards are intelligent tools used to extract 2 or 3-dimensional sketches, profiles, and features, from 3D scan data. They help users perform tasks in an automated fashion, tasks that would otherwise be very complicated to perform manually.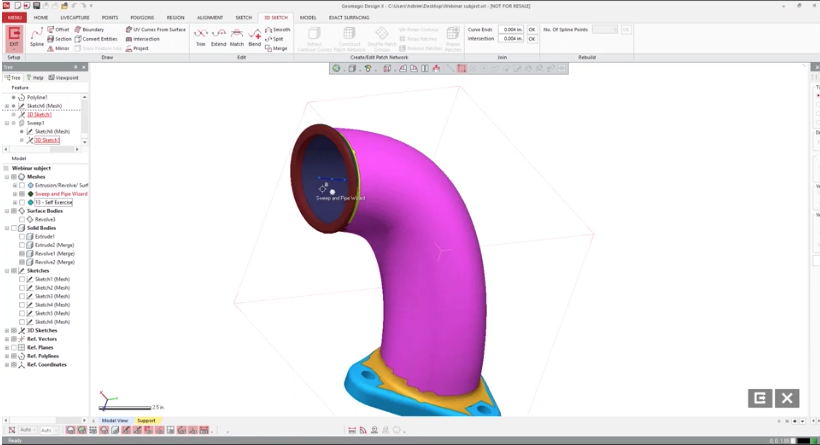 Let's take a look at the Sweep wizard. This tool quickly extracts sweep objects from a mesh. It intelligently computes sectional profiles and the path based on the selected regions. In this example, we have a compound curve elbow. We can auto segment the scan to identify all of the features.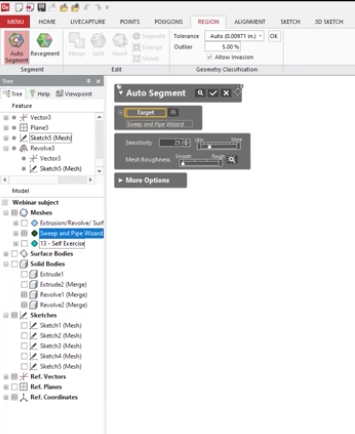 We can also analyze it with Sweep Wizard. By selecting the surface, the computer opens up two different viewpoints where we can analyze the geometry.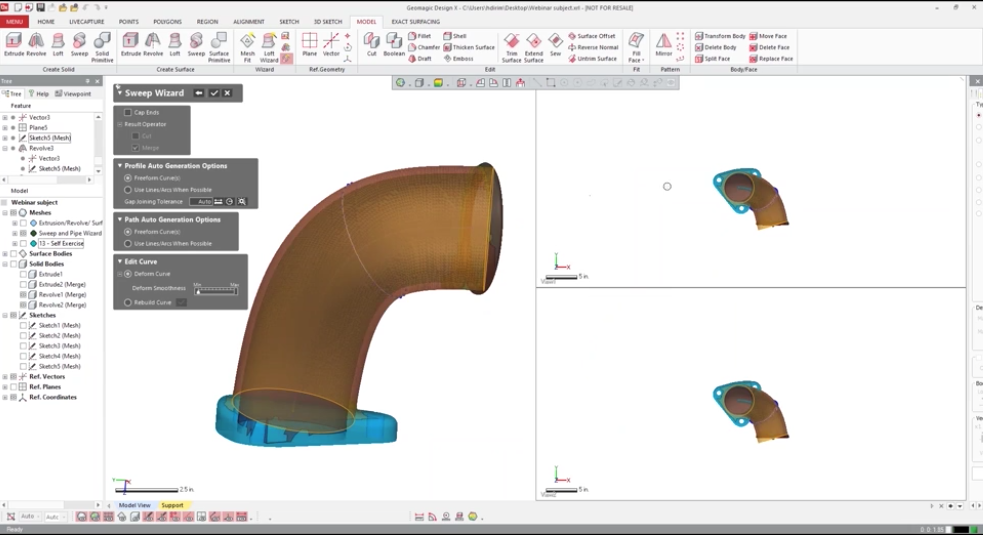 We click OK and hide the scan model, so we can see the generated surface. As we can see, the generated surface is very accurate to the original scan.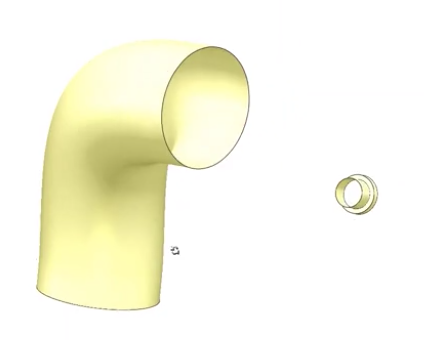 The main goal was to capture the path shown below, a compound curve. This would be very difficult to extract through manual measurement, and the result would not be as accurate.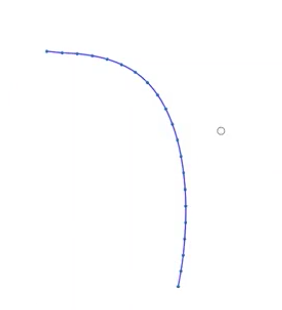 Next, we will analyze the same feature with Pipe Wizard.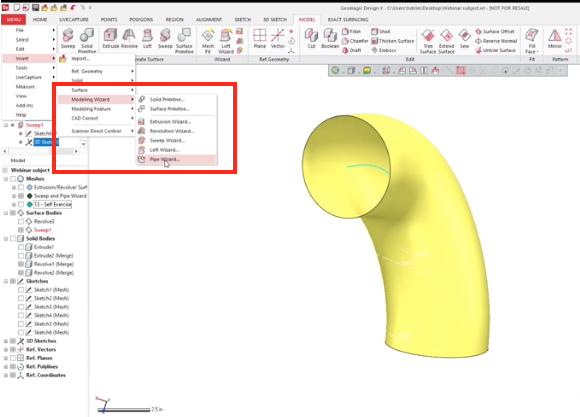 We repeat the same process with Pipe wizard and analyze the scan. This also generates a similar result, but if we bring the Sweep surface back up, we see that we have a much more accurate result.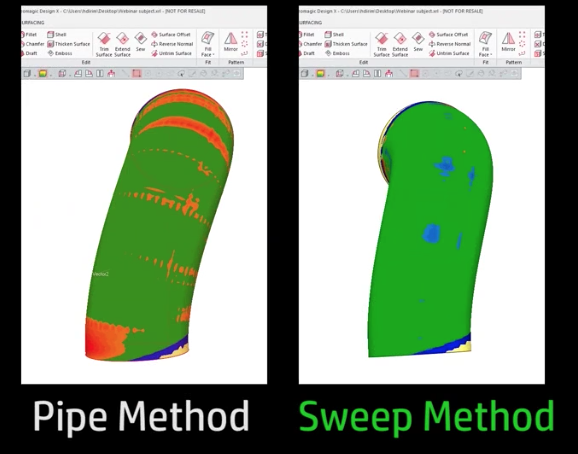 This is because The Pipe Wizard should be used only if the desired end result CAD model is a constant cross-section, radial pipe shape. This Wizard will always return a proper centerline and have a constant cross-section, even if the pipe that was scanned was warped or damaged. The Sweep Wizard should be used when the cross-section varies as in this example or if isn't a constant radius. For example, if the cross-section starts as a large radius, tapers to a square or oval shape or smaller radius and then to a different size radius.
As you can see, these powerful tools in Design X help us automate the reverse engineering process, thereby us saving time and improving the accuracy of our final 3D scan models. For more information on Geomagic Design X please click the button below.