With Geomagic Design X software you can easily produce a fully featured, editable, native CAD model, directly from a scan.
What is Design X? Design X software is a tool that enables you to recognize geometrical features on a scan, utilize them to create CAD features, then transfer that tree of features directly out to the feature tree of your CAD system. Let's break this process up into three stages: Auto Segment, Feature Extraction, & LiveTransfer to CAD.
Auto Segment
Auto Segment in Design X allows you to split the polygonal mesh into regions, created by grouping adjacent polygons with similar curvature. As you hover your mouse over each region, Design X displays the geometric shapes that have been identified, like a plane, cylinder, cone, etc.
Feature Extraction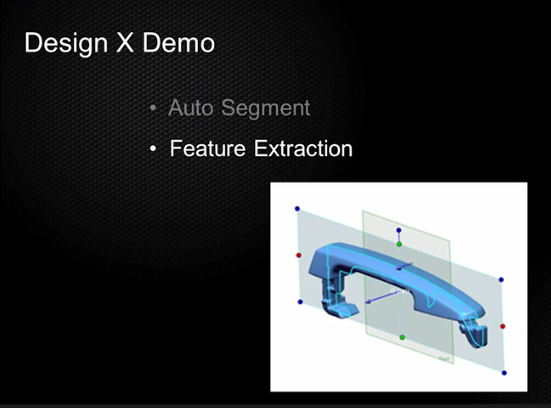 Once you have all your geometrical regions mapped out, your next step is to extract and create the CAD sketches and features. To do this, start a mesh sketch either directly on a planar region, or a CAD plane, then offset the plane to the location where you want to extract a slice of the polygonal mesh.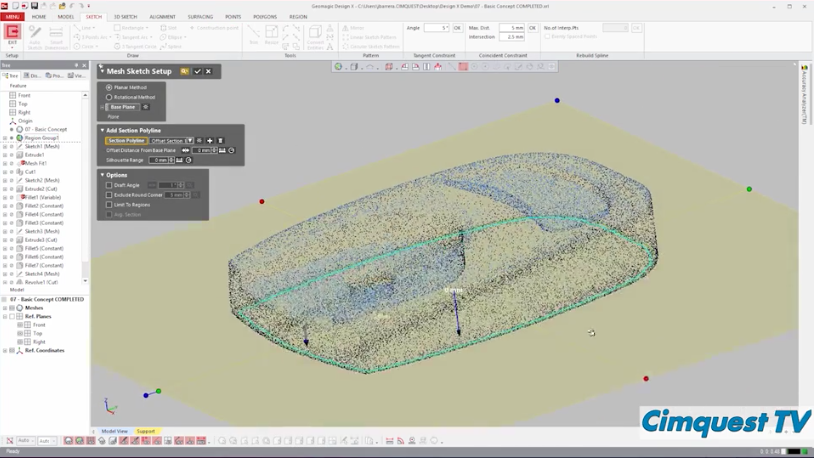 At this point you will be creating your 2D Sketch entities. You can use that polygonal mesh profile as a guide to get the correct shape and size.
Because this part is symmetrical from left to right, you will capture the design intent by adding the centerline. You can double click on the mesh profiles and Design X extracts true analytical geometry. You can do this with lines, as well as with arcs, circles and so forth.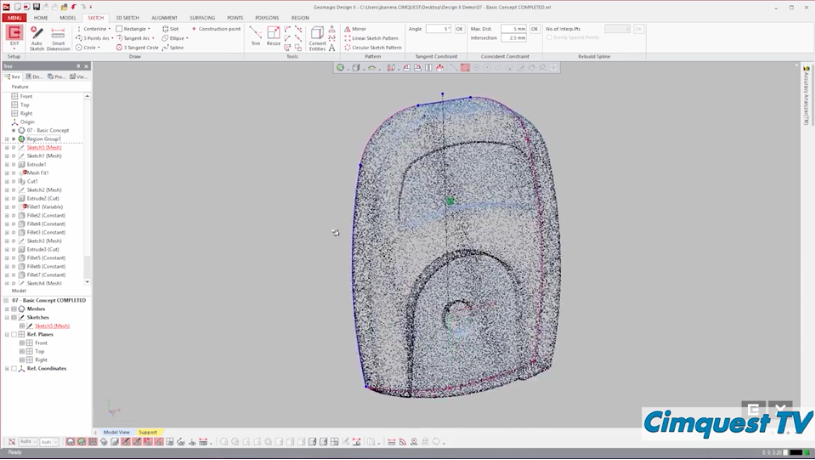 At any point you can interrogate your mesh by using the measure tools. If you want to average multiple mesh profiles, you can fit the geometry and extract an average shape. This would be a good option if the part was warped, used, or broken.
Lastly, you can mirror the entities to the other side and clean up your sketch and dimension values, and add sketch relations so as to have one clean closed loop.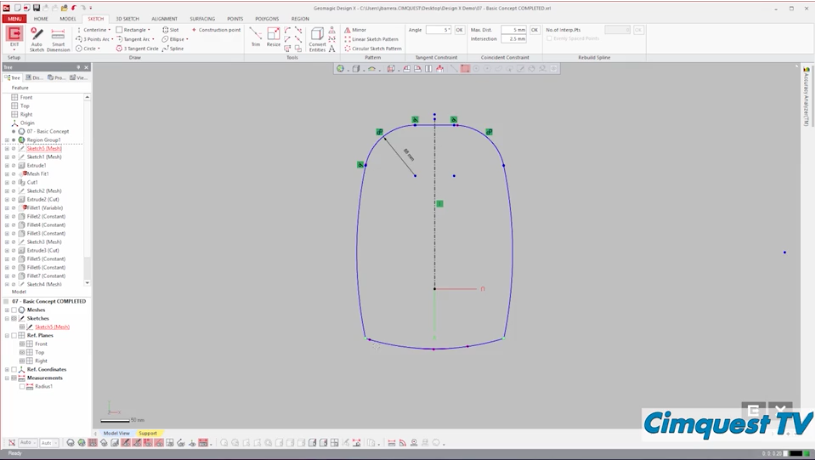 If you want to see how close your CAD geometry matches the polygonal mesh geometry the Deviation check will show green in the areas that are within the tolerances you set. Red indicates that your CAD model has more material than the scan, and blue means that the CAD is under the polygon mesh.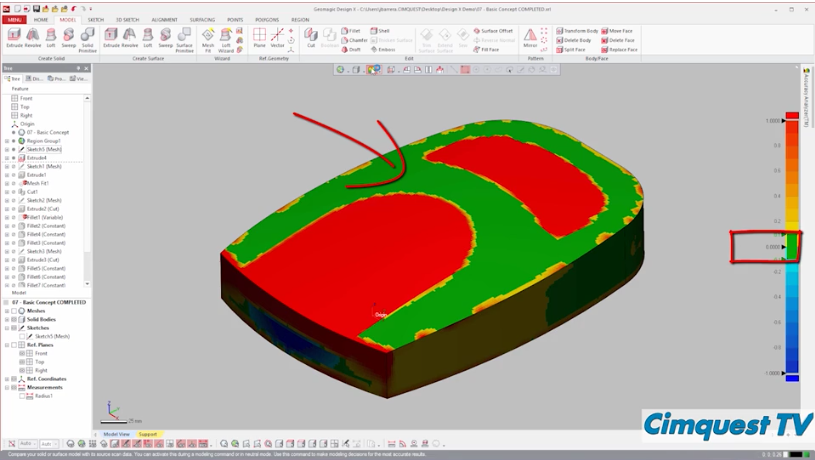 Live Transfer to CAD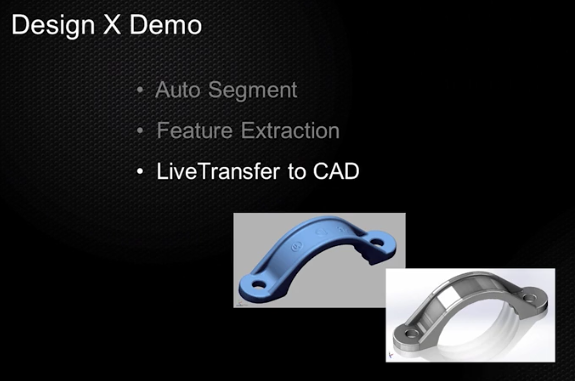 Now you can transfer the list of CAD features over to your CAD software. Just pick the CAD software that you're transferring to and the version. SolidWorks will open up, and start auto-building your feature tree. Once the export is complete, you can modify your SolidWorks file natively, as if it was created in SolidWorks itself.
Geomagic Design X is very powerful software. It allows you to take point cloud data or a polygonal mesh, and enables you to identify geometric shapes, interrogate the polygonal mesh, build CAD features and sketches using the poly mesh as guide. And last but not least, you take all that intelligence, and export it to CAD. The result: a native, editable, feature rich CAD file!
Please be sure to sign up for our 2 Minute Tuesday video series to receive tips and tricks like this one in video form every week. More info at the button below.