In recent years, advancements in additive manufacturing and materials science have made it possible to build stronger parts with greater complexity. With the release of new and refined engineering materials, we're seeing more and more cases of companies entering the world of production 3D printing. HP is on the forefront of materials innovation and today we'll take a look at one of their notable developments, High Reusability PA 12.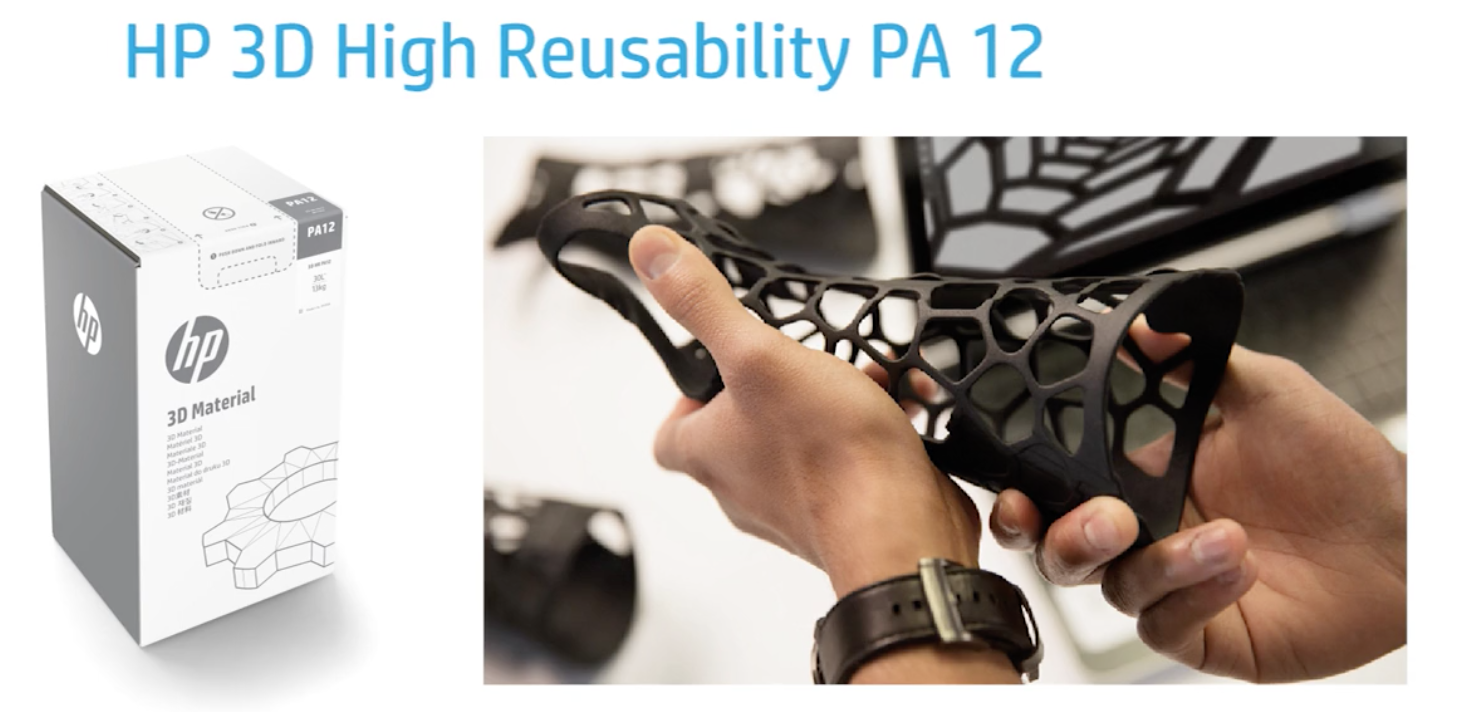 High Reusability PA 12 was HP's first 3D material available with the launch of their Jet Fusion series. It is a high strength, multi-purpose thermoplastic that enables industry-leading powder reusability.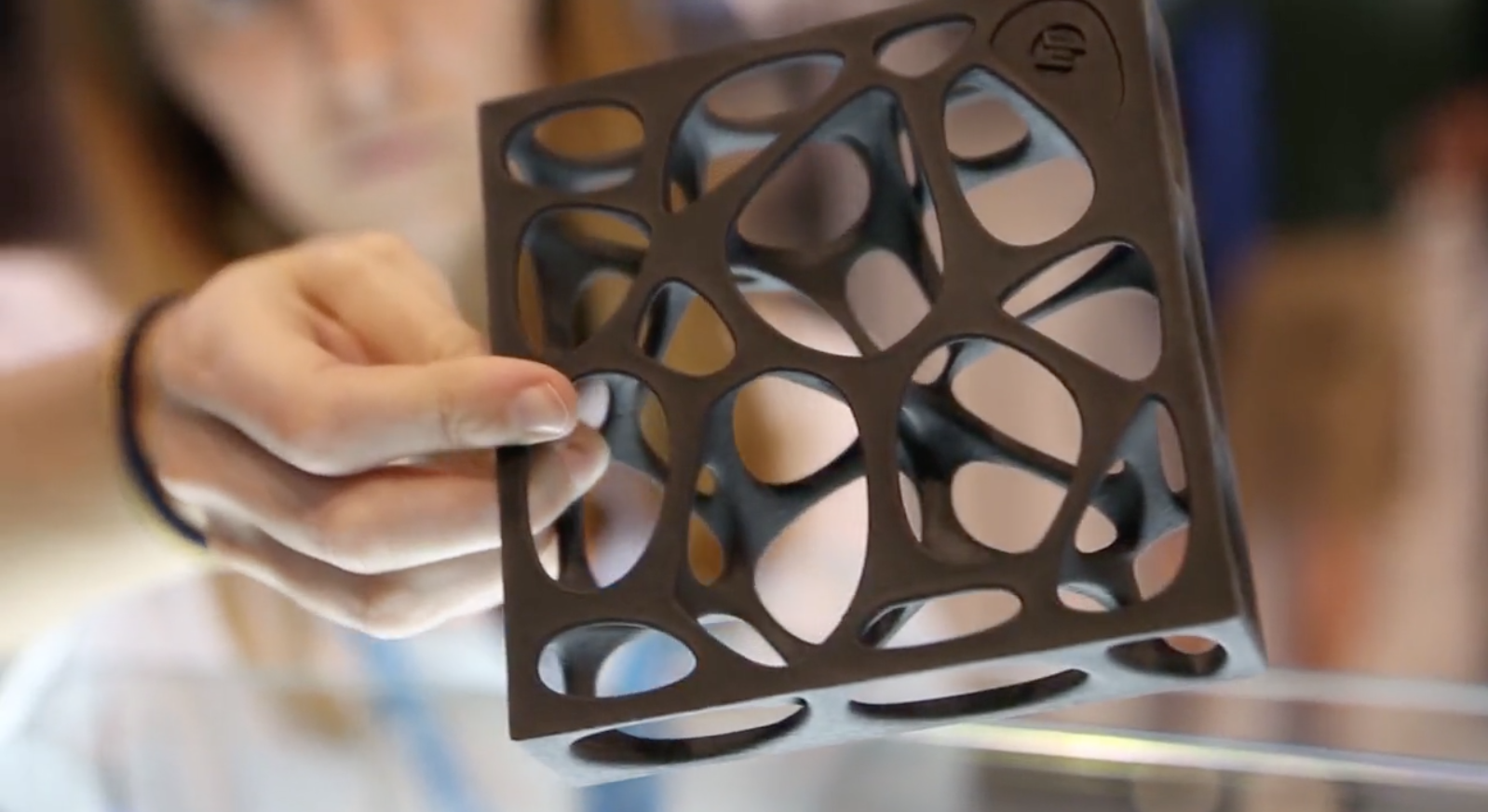 With PA 12, you can produce high-density, watertight parts with balanced property profiles. Below are some of the key specifications.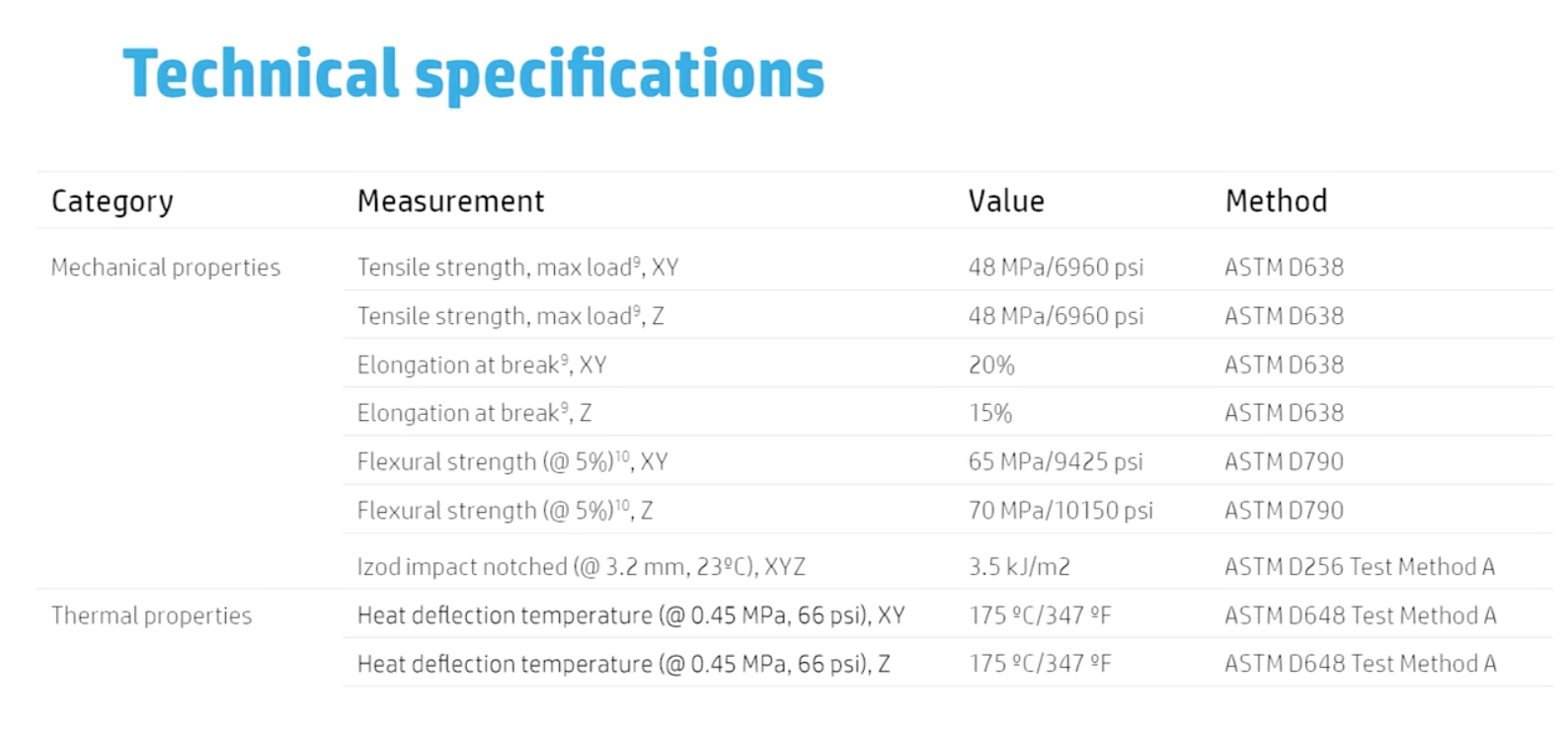 You can see that it has an impressive tensile strength and relatively high heat deflection temperature. This material also provides great chemical resistance to oils, greases, and alkalis. All of these attributes make it great for producing both prototypes and functional end-use parts, with fine detail and dimensional accuracy. It is also optimal for post-finishing processes.
Aside from these important characteristics, PA 12 allows you to achieve the lowest cost per part, at up to half the cost of comparable extrusion-based systems and selective laser sintering.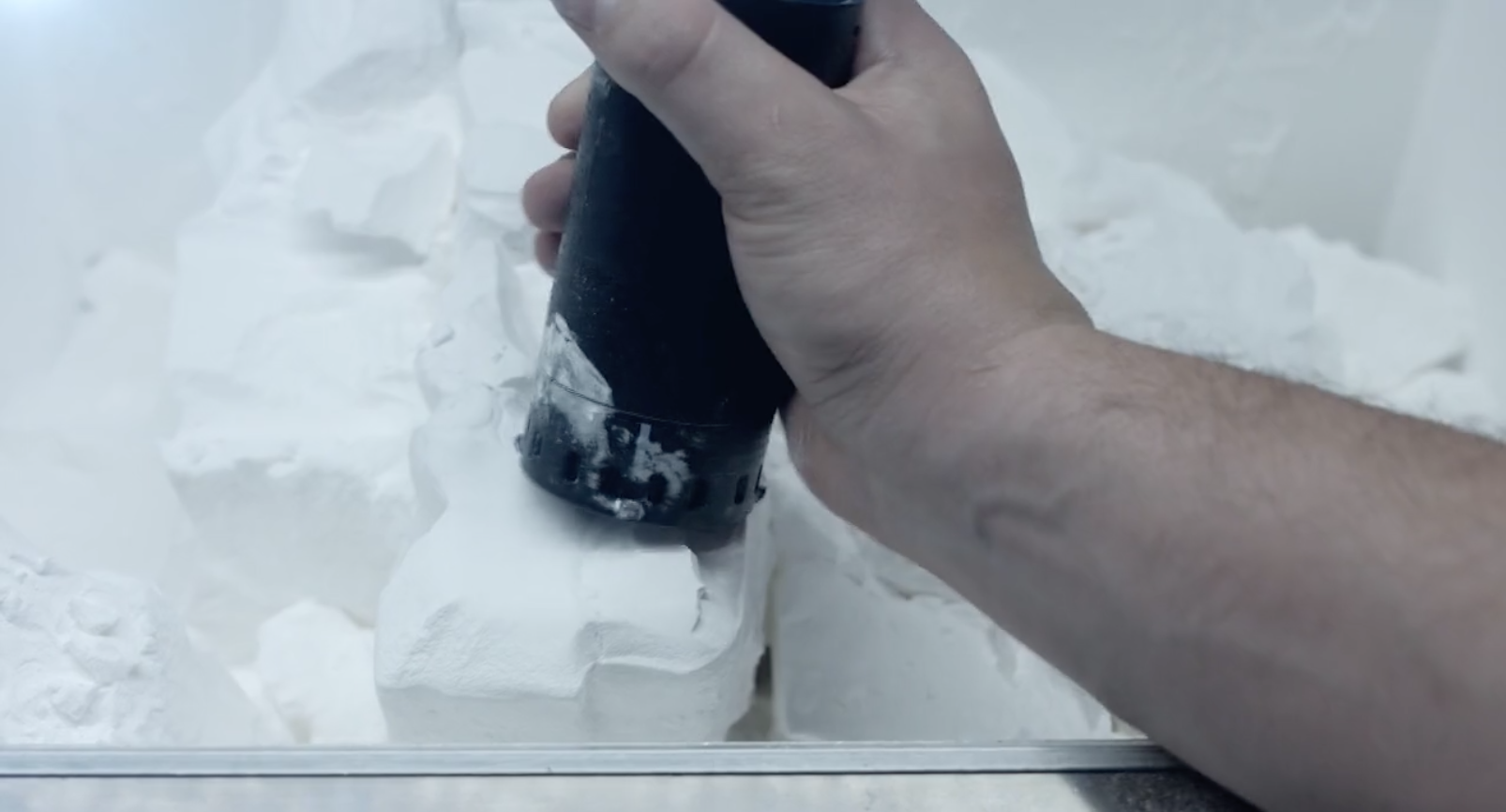 This is made possible by using a 20% refresh rate. After a build is completed, all of the unfused powder is collected in the Processing station while unpacking your completed parts. When filling the Build Unit in preparation for the next print, the processing station mixes 20% new powder with 80% used powder. This process is continued batch after batch, achieving consistent performance in each build with minimal waste.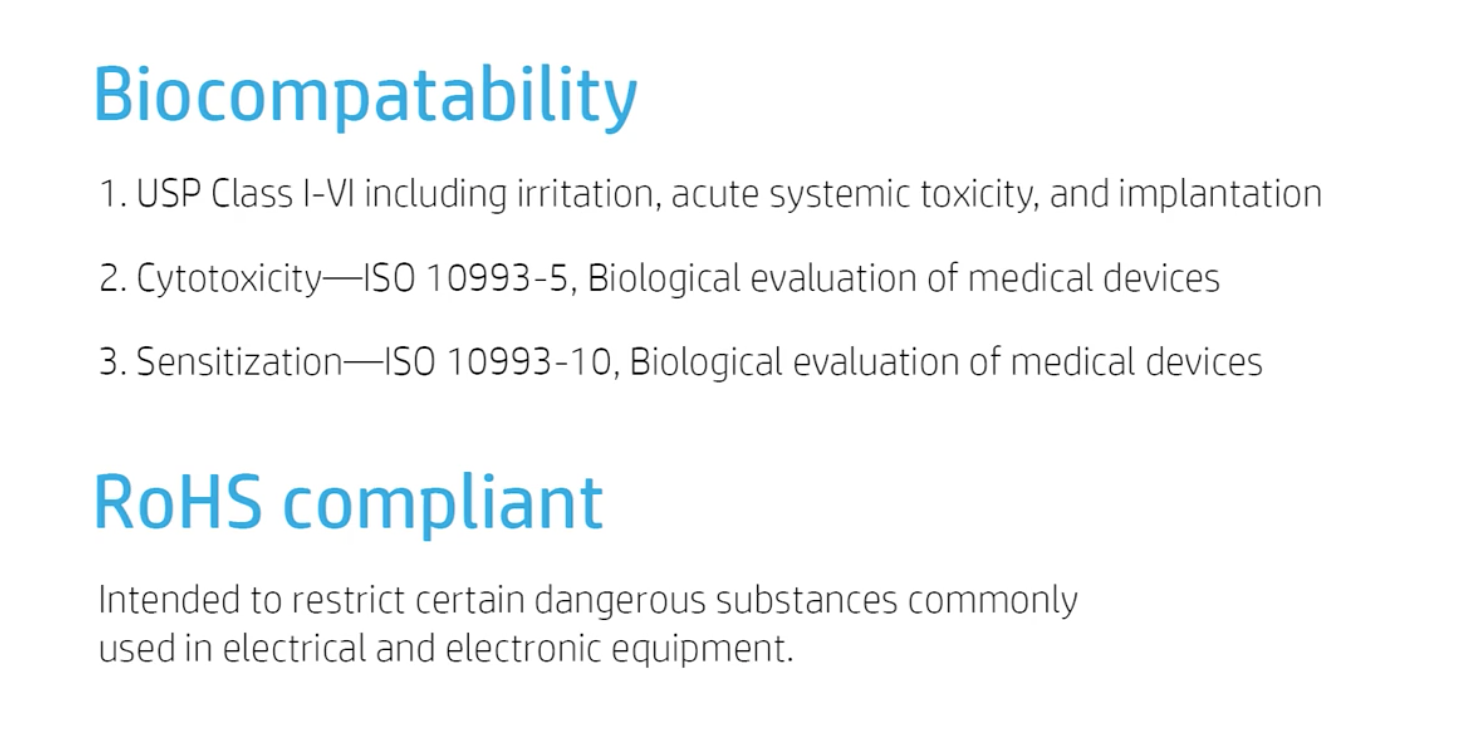 In addition to its strength and reusability, HP's 3D PA 12 meets these requirements for biocompatibility. It is also RoHS compliant.
As you can see, HP 3D High Reusability PA 12 provides one of the best balances between performance and reusability. This material answers the demands of engineers looking for a reliable material for prototyping, creating one-off parts, and even mid-volume production parts.
For more information on our HP line of 3D printers, please click the button below.