HP has organized globally with its digital manufacturing community to help with the shortage of medical supplies. More than 1000 3D printed parts have already been delivered to local hospitals.
To support these efforts, they have developed a website with files that are vetted for public use. And, those in need of parts or help with medical applications and design can also request help on the same website. Currently, they have several designs which are ready for the public now including: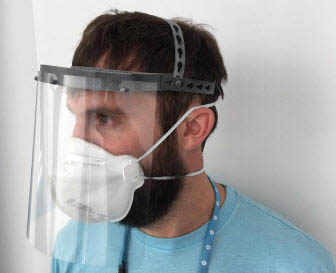 Face shields – a high-need personal protection item. Brackets to hold the shield and comfortably fit the wearer are a critical component.
Hands-Free 3D-Printer Door Opener – Door handles are among the most germ-infested objects in houses, hospitals, factories, and elderly homes.
Mask Adjuster – Helps relieve ear pain for hospital staff who need to wear masks for long periods of time.
HP is also working on other items such as face masks, ventilators, and nasal swabs and are working to get these products and others tested and validated. As soon as they are released they will be added to the website. HP is also coordinating with government, health, and industry agencies in numerous countries to ensure a synchronized and effective approach.
Please click the button below to be taken to HP's dedicated COVID-19 relief website. If you would like to help, please contact your local hospitals and medical supply companies to see what is needed and share the website.